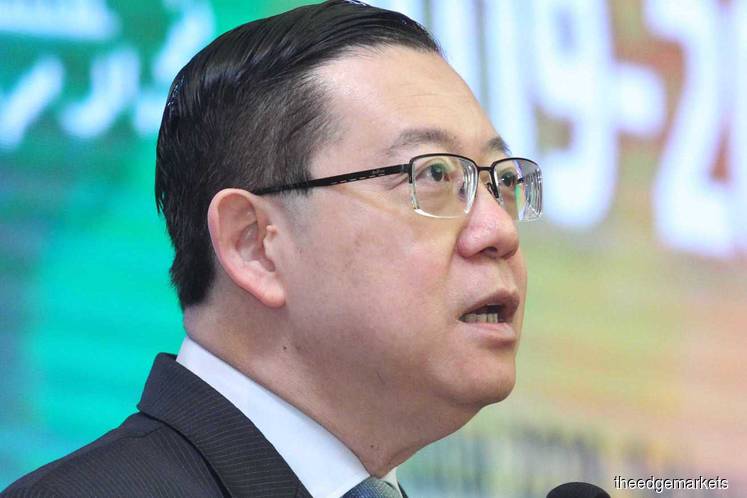 KUALA LUMPUR (Nov 19) Small Medium Enterprise Development Bank Malaysia Bhd (SME Bank) has allocated RM1 billion in financing especially for local contractors appointed for civil works packages of the East Coast Rail Link (ECRL) project.

Finance Minister Lim Guan Eng said each qualified local contractor would have access of up to RM50 million through a combination of term financing and revolving credit.

"Anything above the RM50 million limit will be evaluated on a case-by-case basis," he said in his speech at the signing of a memorandum of understanding between SME Bank, Malaysia Rail Link SDN Bhd and China Communications Construction (ECRL) Sdn Bhd (CCC-ECRL) here yesterday.

Ministry of Entrepreneur Development Secretary-General Datuk Wan Suraya Wan Mohd Radzi and Ambassador of China to Malaysia Bai Tian were also present.

The tripartite MoU is to facilitate financial solutions for Malaysian subcontractors in the ECRL project and accelerate the commencement of civil works under the 40 per cent local participation portion of the 640-km rail infrastructure from Kota Bharu to Port Klang.

Lim said the financing facility was the first from SME Bank for the ECRL project.

He noted that the pre-qualification exercise for ECRL civil works for qualified local contractors had been carried out in May 2019 where 331 local contraction companies were shortlisted as potential tenderers.

"Out of this, 234 companies or 71 per cent are Bumiputera companies," he said.

Currently, the ECRL project is 13 per cent completed and on track for full completion in December 2026.

Lim said under the supplementary agreement of the Engineering, Procurement, and Construction and Commissioning (EPCC) contract signed on April 12, 2019, the revised EPCC contract had increased the portion for local participation of the ECRL civil works to 40 per cent from 30 per cent previously.

He added that the total increase of participation to 40 per cent from 30 per cent is estimated to involve RM1.7 billion.

"The 40 per cent of civil works represents about RM10 billion of the total project," he said.

According to Lim, the RM1 billion financing from SME Bank was the first batch of funding provided by the bank.

"If there are more demand from the local SMEs, definitely the bank will consider more financing for them for the ECRL project," he said.

The ECRL civil works packages will continue to be awarded over the next one to two years.

The collaboration is expected to encourage local construction companies to play an active role in the project and ensure that it is on track for completion by December 2026.