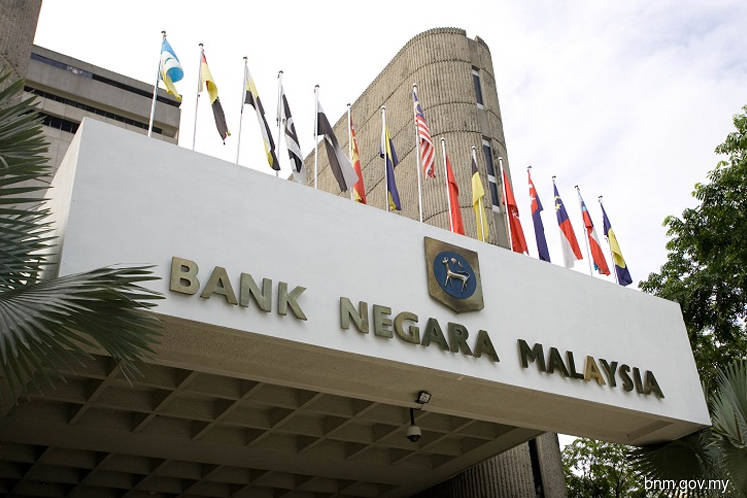 KUALA LUMPUR (Jan 23): Bank Negara Malaysia's (BNM) decision to cut the overnight policy rate (OPR) by 25 basis points to 2.75% — a level not seen since March 11, 2011 — has surprised the market, upending the wide expectation of the rate being maintained at least for the year's first Monetary Policy Committee meeting.
Many economists and analysts had penciled in a March cut with a view that BNM would wait for confirmation from early-2020 economic data before deciding on the key interest rate.
JP Morgan economist Nur Raisah Rasid said similar to the policy rate cut on May 7 last year, the timing of yesterday's policy action was unexpected as previous policy actions were preceded by some form of signaling by the central bank.
That said, BNM's policy decision yesterday is a pre-emptive measure to secure improving growth trajectory amid price stability.
The central bank noted that downside risks to growth remained, including those emanating from domestic factors such as "weakness in commodity-related sectors and delays in the implementation of projects."
However, BNM expects growth to recover gradually with support from the household and external sectors.
In a note to Bernama yesterday, Nur Raisah said: "In our view, growth will likely decelerate to 4.1% year-on-year this year from an estimated 4.4% last year as growth in private consumption, which has been the main driver of growth since 2018, eases in the absence of fiscal transfers to households.
"Thus we expect BNM to remain on hold through 2020 following today's pre-emptive policy rate cut though the bias is for stable to lower rates over the medium term."
In that context, she said, further policy actions would likely be data-dependent.
Concurring with her, Bank Islam chief economist Dr Mohd Afzanizam Abdul Rashid opined that BNM was very mindful of the external developments and would depend on data like trade, business sentiment and gross domestic product in deciding its next course of action.
"At this juncture, we assume that the central bank will maintain the prevailing OPR throughout the year subject to the evolving economic outlook globally.
"However, if the data is worse, then BNM may cut again the rate," he told Bernama.
Meanwhile, FXTM market analyst Han Tan said in keeping with the trend over recent years, BNM appeared to be comfortable with a "one and done" strategy when adjusting the OPR.
"As long as external downside risks remain subdued, Malaysia's benchmark interest rate is expected to be kept at this lowered 2.75% rate through 2020," he said.
On the ringgit, Tan stressed that the local note was still expected to strengthen, alongside most regional currencies, against the US dollar, as Asian economies staged a recovery on the back of improving global economic conditions over the course of the year.
"The near-term support level for the ringgit versus the US dollar can be seen around the 4.05 region, with stronger support set to arrive at the 4.00 psychological level," he added.