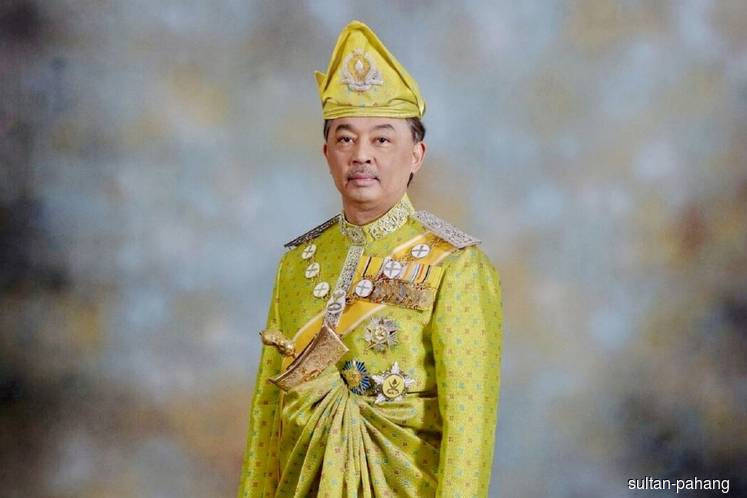 KUALA LUMPUR (Feb 25): The Yang di-Pertuan Agong Sultan Abdullah Ri'ayatuddin Al-Mustafa Billah Shah will interview all 222 members of parliament today, said the Palace's Datuk Pengelola Bijaya, Datuk Ahmad Fadil Shamsuddin.
The procedure, said the official at a press conference at the Palace, is a follow-up to the statement by the Chief Secretary to the Government as a result of the resignation of Tun Dr Mahathir Mohamad as the prime minister.
All MPs will be invited to undergo a personal interview with the King on a one-on-one basis.
The interview is simple, and will last two to three minutes at most. It will be conducted by the King himself, with the Chief Secretary to the Government as a witness, said the official.
The first 90 of them will be interviewed at the Royal Palace at 2.30pm today. "We do not segregate by party," he said.
All MPs were informed yesterday on this development.
The King, he said, wanted to conduct the due process with transparency to avoid speculation.
When asked, he reiterated that the King will decide on the prime minister role, based on which candidate proposed by the MPs has the command of the majority in the Dewan Rakyat.
"What the King practises is in line with the Federal Constitution, based on Article 43(2)," he said.
Meanwhile, an exclusive report from Sin Chew Daily quoted source saying that the King will ask three questions to all 222 MPs.
1. Do you stand by the affidavit position you signed earlier?
2. Do you think we should dissolve the parliament or form a new government?
3. Do you support Tun Mahathir Mohamad, Anwar Ibrahim or Muhyiddin Yassin as Prime Minister?
The report said the King will interview all MPs one by one at Istana Negara on today and tomorrow, to ascertain who has the most support from the MPs to serve as the next prime minister.
Click here to see commercial properties for rent in Pahang.