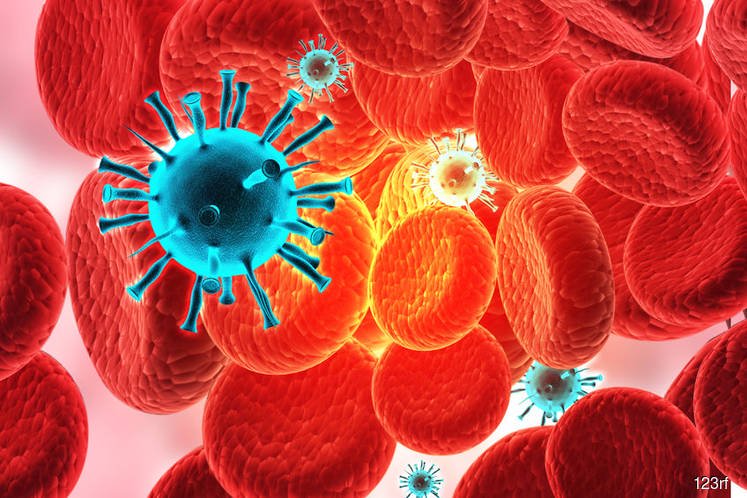 KUALA LUMPUR (March 13): The number of new COVID-19 cases reported has been climbing up since Malaysia entered the second phase of the outbreak at end-February.
As at 12.30 pm today, the total cumulative cases in the country stood at 158, out of which 32 have recovered completely. Another 319 cases are awaiting laboratory test results, according to the Ministry of Health (MOH).
This week, 18 new COVID-19 cases were detected on Monday (March 9), 12 cases on Tuesday and 20 cases on Wednesday.
MOH, meanwhile, has urged those who attended a tabligh (religious event) gathering, held at the Sri Petaling Mosque, Selangor from Feb 27 to March 1, to get themselves tested for COVID-19.
An estimated 16,000 people – comprising 14,500 Malaysians and the rest foreigners – had attended the event.
One participant from Brunei was said to have contracted the virus after attending the gathering. He was tested positive on Wednesday (March 11) and is Brunei's first COVID-19 case. As of 12.30 pm today, Brunei has 25 positive cases, mostly linked to the Sri Petaling event.
Yesterday, Health director-general Datuk Dr Noor Hisham Abdullah said all mass gatherings in the country should be postponed to minimise the spread of COVID-19. He advised those experiencing symptoms of respiratory infection to distance themselves from crowded places and stand at least one metre away from other individuals.
He made these remarks after the disease was labelled a pandemic by the World Health Organisation (WHO) on Wednesday.
In another development yesterday, Dr Noor Hisham clarified that there was no sporadic case of COVID-19 in Malaysia as the case that was initially thought to be sporadic has been traced to the tabligh event.
A sporadic case means the infected person did not have any travel history to the affected countries or contact with an infected person.
Malaysia's first three COVID-19 cases were reported on Jan 25. The second wave of the outbreak started on Feb 27 – 11 days after no new cases were reported.

STEPS TO STEM INFECTION

The spike in the number of COVID-19 cases in Malaysia has compelled the government to take drastic measures to control the disease.
Yesterday, Minister in the Prime Minister's Department (Special Functions) Datuk Seri Mohd Redzuan Md Yusof said effective tomorrow, Danish nationals and travellers from Denmark would be banned from entering Malaysia.
On Wednesday, Health Minister Datuk Seri Dr Adham Baba said Malaysia is banning the entry of travellers from COVID-19 hotspots Iran, Italy and South Korea beginning today.
He said Malaysians returning home from any of these countries would be subjected to a 14-day quarantine at home.
He also said the existing travel ban on travellers from Hubei, Zhejiang and Jiangsu in China and Hokkaido, Japan, is still in force.
Dr Adham also announced that COVID-19 positive individuals who are unable to work or forced to undergo home surveillance for 14 days would be paid RM100 a day.
The money will come from the COVID-19 Fund that was announced by Prime Minister Tan Sri Muhyiddin Yassin on Wednesday. The government has allocated RM1 million to the fund. The public and private companies have also been urged to contribute to the fund.
COVID-19 GLOBAL STATUS

According to the MOH website (which cites WHO statistics), as of 12.30 pm today, a total of 126,401 cases have been reported in 116 countries. The total number of deaths stood at 4,641.
China, the epicentre of the coronavirus outbreak, recorded 80,991 cases and 3,196 deaths. According to a Reuters report yesterday, tough containment measures have dramatically slowed the spread of the coronavirus in mainland China.
Outside of China, as of 10 am CET (Central European Time) yesterday, COVID-10 confirmed cases totalled 44,067 and deaths 1,440, according to the WHO Daily Situation Report.
Meanwhile, on Wednesday WHO finally declared the COVID-19 outbreak a pandemic. The term pandemic means that the disease has spread over several countries and continents and is affecting a large number of people.
Justifying the pandemic status, its director-general Dr Tedros Adhanom Ghebreyesus told a media briefing in Geneva, Switzerland, that the number of cases outside China has increased 13-fold while the number of affected countries has tripled.
He said in the days and weeks ahead, the number of cases, deaths and affected countries are expected to climb even higher.
"Pandemic is not a word to use lightly or carelessly. Countries should not give up on stopping the outbreak now that WHO has characterised it as a pandemic. A shift from containment to mitigation would be wrong and dangerous. This is a controllable pandemic," he stressed.

SPIKE IN CASES IN 3 HOTSPOTS

Currently, COVID-19 cases in three countries – Italy, Iran and South Korea – are rising sharply.

ITALY: As of yesterday, the country registered 15,113 confirmed cases and 1,106 deaths. The skyrocketing figures prompted the authorities to impose a nationwide lockdown for its 60 million population effective March 10 up to April 3 to contain the disease.
Italy is currently the worst-hit European nation and is second, after China, on the list of countries affected by the virus.
IRAN: As of yesterday, 9,000 cases and 354 deaths were recorded. To control the spread of the disease, the authorities have closed down schools and have urged the people not to travel.
Iran-linked cases have also been reported in Afghanistan, Bahrain, Iraq, Kuwait, Lebanon, Oman, Pakistan, Qatar, Saudi Arabia and the United Arab Emirates.
Iran also reportedly released about 120,000 prisoners after COVID-19 cases were detected in a prison located in Evin, Teheran.
SOUTH KOREA: As of yesterday, 7,869 cases and 61 deaths were reported. According to a CNA report, South Korea announced a higher number of new cases on Wednesday after experiencing a drop in new cases over several days prior to that. South Korea was the first country outside of China to report a sizeable number of COVID-19 cases.
Besides China, South Korea, Italy and Iran, other nations with substantial COVID-19 infections include France (2,284 cases), Spain (2,277), Germany (1,966), United States (1,312), Switzerland (652), Japan (639), Norway (629), Denmark (516), Netherlands (503), Sweden (500), United Kingdom (459), Belgium (314), Qatar (262) and Austria (246).

COVID-19 BACKGROUND

According to the WHO website, its China country office was informed of cases of pneumonia detected in Wuhan in Hubei province on Dec 31, 2019.
On Jan 7, the Chinese authorities confirmed that the novel coronavirus can be transmitted from human to human.
Coronaviruses are a large family of viruses that cause illnesses ranging from the common cold to more severe diseases such as Severe Acute Respiratory Syndrome (SARS) and Middle East Respiratory Syndrome (MERS-COV).
A study of the virus' genetic sequence suggested similarities to that seen in snakes and bats.
China health officials identified the Huanan Seafood Market in Wuhan as the source of the transmission of the coronavirus.
On Feb 11, WHO announced the official name of the virus, COVID-19, which is an acronym for coronavirus 2019 – CO stands for corona, VI for virus and D for disease.
On Jan 30, WHO declared the coronavirus outbreak as a global emergency. By then, it had spread to 18 countries and caused 170 deaths.
With more than 3,000 deaths worldwide, COVID-19 has overtaken SARS which caused 774 deaths in 2003.