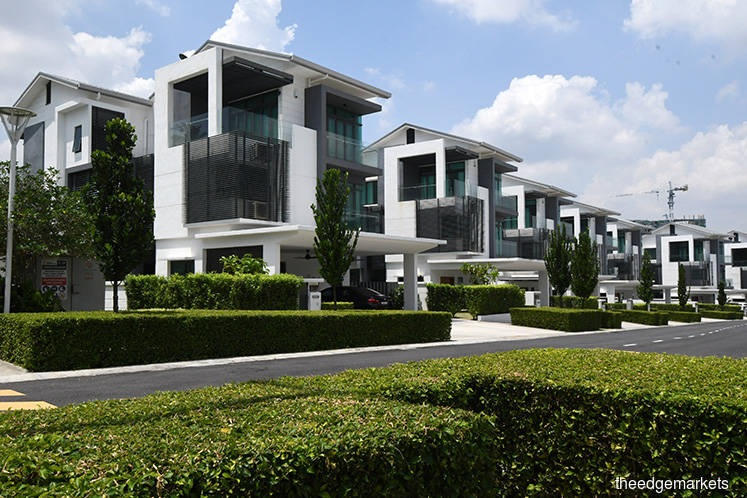 PUTRAJAYA (June 18): The MYHaus project will be launched in August for targeted groups utilising "wakaf" funds for the cost of building a house or repairing a house, said Minister in the Prime Minister's Department (JPM) (Religious Affairs), Senator Datuk Seri Dr Zulkifli Mohamad Al-Bakri.
"The components of the MYHaus project will be divided into several categories including rebuilding homes, building new homes, repairing homes and improving homes. All work (project) will be completed in about 10 days," he said.
Speaking at a press conference here yesterday in conjunction with his 100 days at JPM, Zulkifli said an education programme on civic-mindedness and spirituality would also be emphasised for the target group's families to ensure that they enjoy a balanced, sustainable development.
On the programmes implemented throughout his 100 days in office, Zulkifli said a total of RM196.3 million in donations in various forms had been distributed to 10 target groups in need of assistance nationwide under the #MusaadahCOVID19, until May.
Meanwhile an amount of RM5.3 million had been distributed to selected recipients under the iTekad micro financing programme, which is a social financing facility for B40 micro entrepreneurs and recipients who have lost their source of income and businesses due to the Covid-19 pandemic, he said.
Zulkifli said he planned to place an officer from the the Malaysian Anti-Corruption Commission (MACC) in his office for a more effective monitoring of good governance.
"I am fully committed that my department and all agencies under it prioritise integrity and accountability in Islamic administration," said the 2019 National Integrity and Anti-Corruption Icon.
Asked what challenges he had faced over the last 100 days, Zulkifli said: "The challenges are not too big. The most important thing is to manage time so that all the work planned and programmes are efficiently and effectively implemented and have a high impact on the community."
Stay safe. Keep updated on the latest news at www.EdgeProp.my
Click here to see residential properties for sale in Putrajaya.