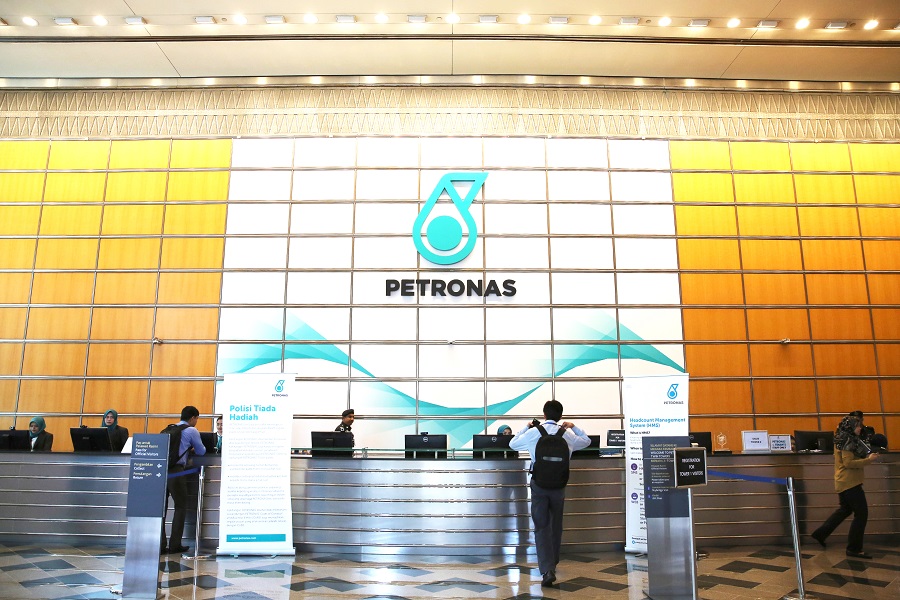 What has the oil and gas (O&G) industry got to do with the property industry? Because that is what the newly-minted CEO of KLCCP Stapled Group Md. Shah Mahmood's expertise is – 28 years of it in fact.
Naturally, no few eyebrows were raised when the 51-year-old electrical engineer was appointed by the board of the public-listed KLCCP Stapled Group as the successor to Datuk Hashim Wahir, whose 14 years in the country's biggest real estate investment trusts (REIT) group had earned him the respect of both peers and rivals.
Read also
Md. Shah Mahmood: Ensuring our buildings are safe and in pristine condition are our priorities now
Aug 8, 2021 will mark the 100th day Md. Shah reported to office, but the succession plan actually began long before the announcement was unveiled, Md. Shah tells EdgeProp.my on Aug 2 – his first and exclusive media interview, done virtually, since taking up the position.
"It's not an abrupt decision where someone suddenly just came in. The board screening process actually started months before. The board had appointed third party international consultants to look for suitable candidates that could lead the company. Every candidate would have a one-to-one session with the board members," he shares when asked about his appointment.
With almost three decades in the O&G industry, Md. Shah is equipped with all the knowledge in O&G – from drilling and exploration to production. He held different management positions, mainly in the business development unit, and corporate planning and development division. His wide exposure to the business circle and his past experience in management made him one of the candidates when the KLCCP Stapled Group board was searching for suitable leaders to helm the group.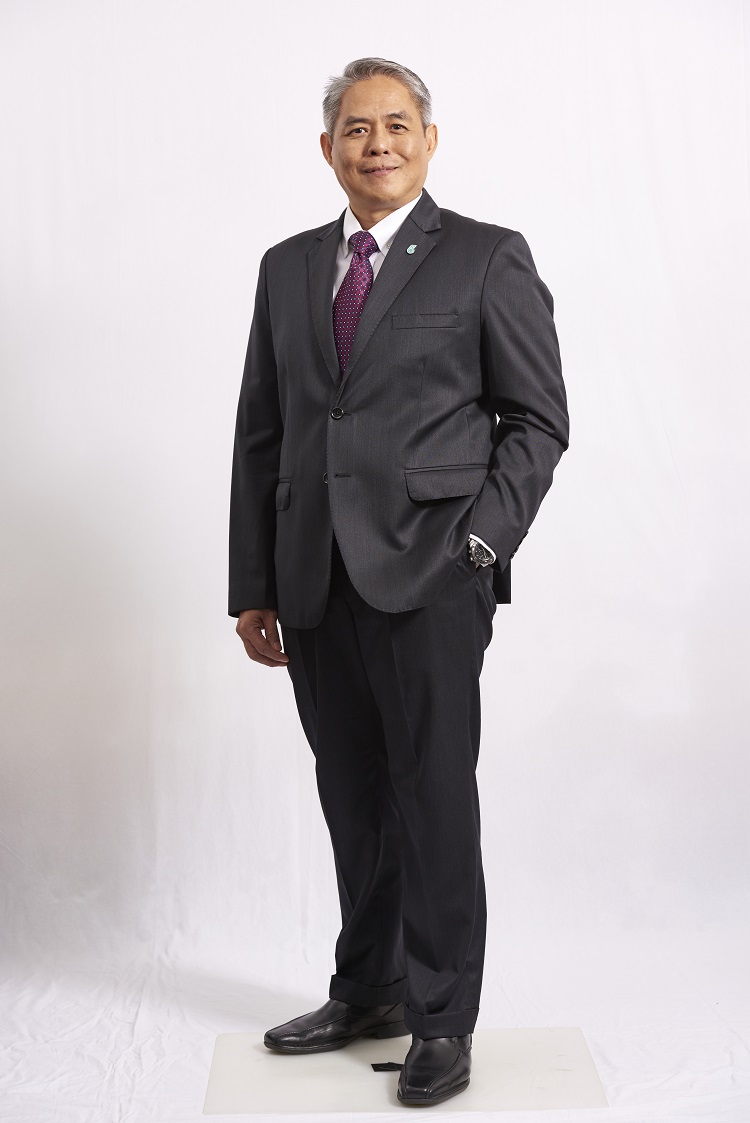 To Md. Shah, when the opportunity came to him, he did not hesitate to take up the challenge to venture into a new journey in his career path. "It's a total reset to me – taking up the leadership role in a new industry and helming the company amid pandemic times."
Although the announcement of his appointment was made on April 30, he had already reported to office a few months before the handover to learn the ropes from his predecessor, Hashim, whom he describes as a wonderful person that made the process easier for him.
Repurposing its premises
With a market capitalisation of RM12 billion, KLCCP Stapled Group comprises KLCC Property Holdings Bhd and KLCC REIT. Under the latter's portfolio, its assets include the iconic Petronas Twin Towers, Menara Exxonmobil and Menara 3 Petronas.
Besides Suria KLCC, KLCC Property's assets include Mandarin Oriental Kuala Lumpur, Kompleks Dayabumi, Menara Maxis and a Lot D1 vacant plot as well as KLCC REIT Management Sdn Bhd (REIT manager) and management services companies – KLCC Urusharta Sdn Bhd (property management) and KLCC Parking Management Sdn Bhd (car park operator).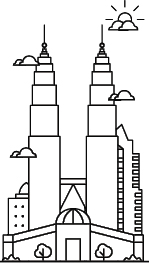 In the first quarter ending March 31 (1QFY2021), KLCCP Stapled Group's profit fell 24.4% to RM175.7 million from RM232.3 million a year ago. Its quarterly revenue slipped 20.37% to RM282.37 million from RM354.59 million a year ago.
KLCCP Stapled Group's weaker earnings were mainly dragged by the hotel and retail divisions. The hotel division was in the red, registering a pre-tax loss of RM16.1 million as large social events have been prohibited and the country's border have been closed, impacting the tourism industry. Similarly, the profit before tax of the retail division plunged 43.3% year-on-year mainly due to the provision of tenant assistance.
The office segment, which comprises the Petronas Twin Towers, Menara 3 Petronas, Menara ExxonMobil and Menara Dayabumi, remains the key contributor to the KLCCP Stapled Group, exceeding 50% of the top-line revenue.
While the national Covid-19 vaccination rollout would foster market recovery, he says KLCCP Stapled Group remains cautious and he anticipates the year to still be challenging.
Although the current situation is unavoidable, Md. Shah and the team are relooking at their portfolio and optimise their resources to make them relevant to current needs. For instance, the KL Convention Centre has been turned into a public vaccination centre, while Impiana KLCC Hotel has become a quarantine hotel.
"Mandarin Oriental Kuala Lumpur is also looking at [the option of becoming] a quarantine hotel," he adds, adding that the pandemic is a total reset to the real estate industry and every stakeholder will need to rethink the way they operate to stay relevant.
While bad times are inevitable for all segments in the real estate industry, Md. Shah chooses to stay positive and to look at things that KLCCP Stapled Group can do to improve the conditions of the buildings and be prepared for the recovery path.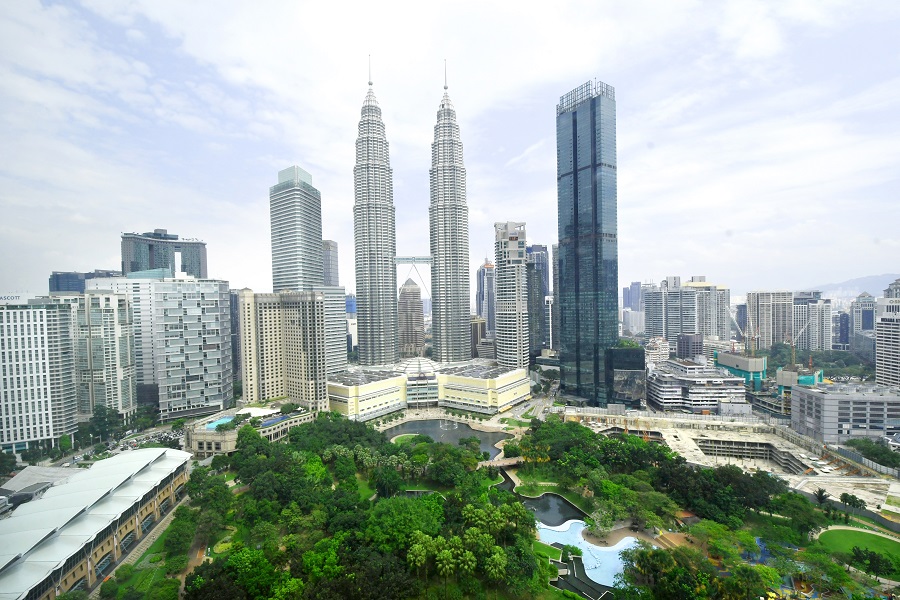 "Tenants' sustainability, as well as the safety and well-being of customers continue to be the priorities of Suria KLCC," he stresses.
Despite the shrinking revenue and profit, Md. Shah says the group has allocated RM90 million last year to help the affected retail tenants and this year the group is looking at continuing to support the affected tenants tide over the Covid-19 crisis. However, he declines to reveal the amount of allocation.
Retaining the sparkle, upgrading the safety
To Md. Shah, the basic solution for the retail and hospitality segment to return to the black is to beef up the buildings' safety in the new normal.
"Ensuring the building is safe for everyone is on top of our priorities now. Eventually the borders will reopen and people will be able to travel again. We have to make sure our buildings are safe to welcome their return.
Hence, KLCCP Stapled Group has embarked on a digital roadmap to improve efficiency in the group's property management even before the Covid-19 outbreak.
"KLCC Urusharta, the group's facilities management arm, launched the Integrated Building Command Center (IBCC) at Tower 2 of the Petronas Twin Towers in April this year. IBCC is an automated, real-time building management system which leverages the power of data and enables centralised monitoring, control and command with digital technology to optimise asset performance, improve energy efficiency and reduce service cost," he elaborates.
Currently three facilities are operated through the IBCC – Petronas Twin Towers, Menara 3 Petronas and the KLCC Park Irrigation System.
Through the IBCC, the KLCC Park is now digitally operated via the KLCC Park System Automation. This reduces the number of manual manning activities by 93% and in turn saves on cost and reduces the risk of working at height in confined spaces.
"The thermal screening system and face recognition system, on the other hand, ensure the safety of visitors. We want to make the office and the buildings are safe when they (working population and visitors) come back," he stresses.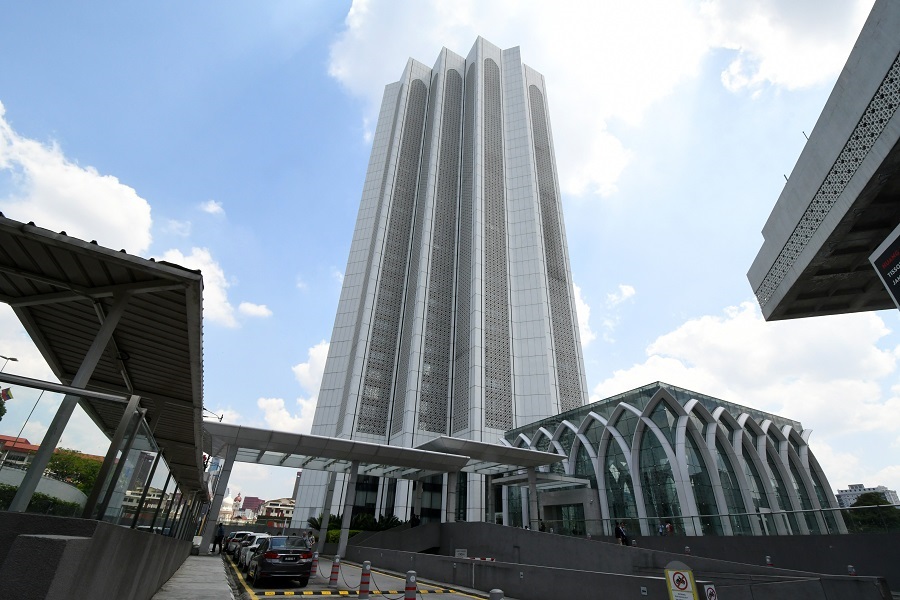 Md. Shah notes that indoor air quality (IAQ) is also one of the things that the group is looking into, even before the pandemic and the unveiling of the guidance note on ventilation and IAQ by the government.
"Even before the Covid-19 pandemic, we have been evaluating our IAQ based on World Health Organization's requirement and using double filtration system to ensure the air is always clean and fresh as we need to look after everyone's health condition, such as those who have asthma or allergy problems," he adds.
"Safety is something we will not compromise," Md. Shah emphasises, adding that this is in line with the core value of the late Tun Azizan bin Zainul Abidin. As the former chairman of Petronas, KLCC Holdings and Suria KLCC, Azizan was widely known for, among other attributes, his emphasis on safety in buildings and workplaces.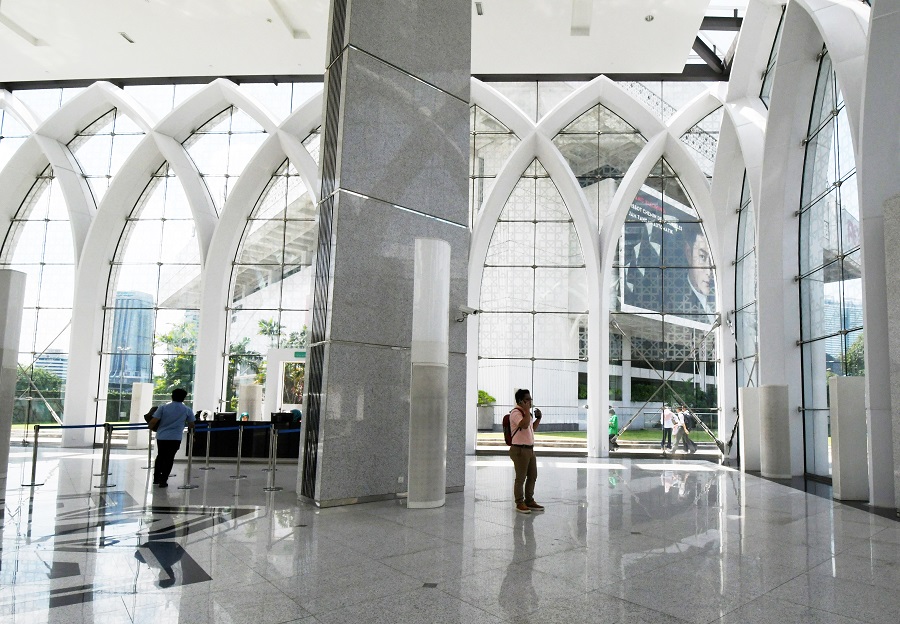 "This is the DNA of the group, that's what I have been taught and trained in since day one when I joined Petronas," he says.
Despite being over twenty years old, the iconic Petronas Twin Towers and Menara 3 as well as Kompleks Dayabumi still look like new buildings.
"Our marble flooring is still shiny like new. All these are the efforts we put in to protect the asset value," he says.
Indeed, the sustainability of the properties under the management of KLCCP Stapled Group has impressed many, with a string of accolades to prove.
Ensuring its edge remains intact
As more new developments come up in the KL city centre, the market will be seeing increased competition.
For instance, the soon-to-be completed Merdeka 118 building will be Southeast Asia's tallest building in 2022, overtaking Taipei 101 which took Petronas Twin Towers' crown in 2004. Merdeka 118, which has a full height of at least 644m, comprises a floor area of over three million sq ft and net lettable area of 1.66 million sq ft as well as one million sq ft of retail space.
In response, Md. Shah is quick to point out that Petronas Twin Towers are still the world's tallest twin towers!
"We are still the tallest twin towers, even after 20 years. [But] we are not complacent with this. Over the years, we have been working on injecting new vibrancies to the KLCC Precinct," he says.
According to him, the KLCC Precinct will be seeing a new addition – Lot 91, a 52-storey office building with retail and convention floor space seamlessly connected to the Kuala Lumpur Convention Centre. The new development received the Certificate of Completion and Compliance early this year.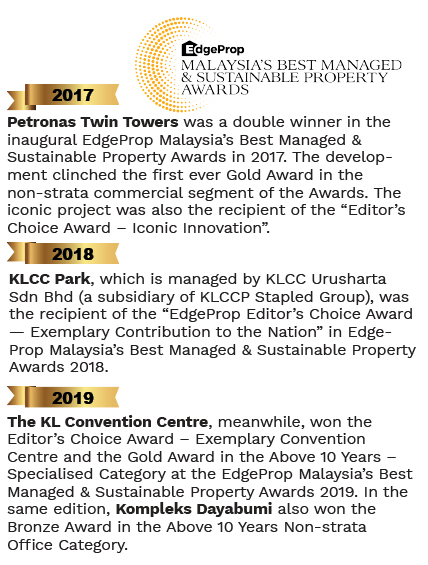 In addition, there will be new retail developments to be built at plots close to The Binjai on the Park.
"This will be a mixed commercial development integrated with the Mass Rapid Transit (MRT) station under the MRT Line 2 – KLCC Station which is due to be completed by 2023. This development will enhance KLCC as a premier destination through additional connectivity and 'retailtainment'," Md. Shah highlights.
"We have never failed to give our shareholders a good dividend and we will still maintain a good dividend payout for them," says Md. Shah, adding that with more new exciting developments in this precinct, KLCC will remain competitive amid intense competition from other new developments in the city centre.
"We have a 50-acre urban park, something that other new developments may not have. At the same time, we are also upgrading our security and safety features to retain our attractiveness to investors," he emphasises.
Although there are uncertainties ahead, Md. Shah reiterates that KLCCP Stapled Group's office segment is still doing well with 100% occupancy rate.
The office assets have locked in long-term leases with the recent extension of the triple net lease (TNL) agreements for Petronas Twin Towers and Menara 3 for a further 15 years to 2042, reinforcing its revenue stability. Menara ExxonMobil has also secured a lease renewal for the next three years of its 18-year lease tenure, he adds.
TNL is a lease agreement where the tenant or lessee promises to pay all the expenses of the property including real estate taxes, building insurance, and maintenance. The renewal rates will be negotiated a year before the leases end, based on market rates.
According to the National Property Information Centre's 1Q2021 market snapshot data, the average occupancy rate for offices slipped to 73.3% from 73.9% in 4Q2020; and the occupancy rate for shopping complex remained flat at 77.6% in 1Q2021, compared to 77.5% in 4Q2020.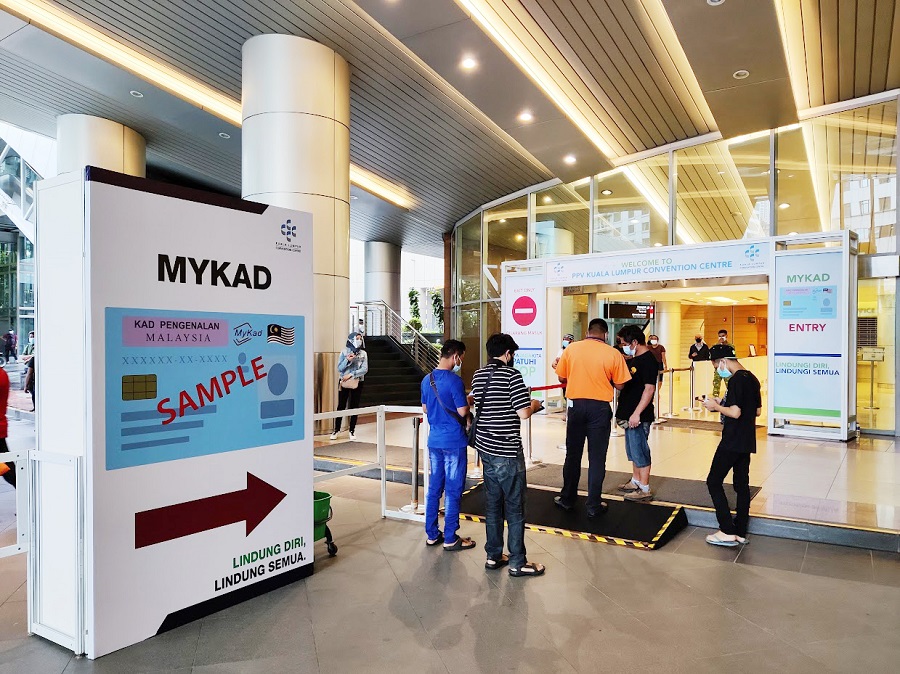 "As for our hospitality segment, Mandarin Oriental Kuala Lumpur and other hotels remain most tourists' preferred choices, for its service standard and location. It's a timing problem, we believe once borders are open, the hospitality business will rebound," says Md. Shah.
On KLCCP Stapled Group's retail segment outlook, Kenanga Research in its research note dated May 5, 2021 anticipated it will be flattish to low single-digit negative reversions because of leases up for expiry and rental rebates in the coming months, while the hospitality segment occupancy is expected to be 25% dampened by the Covid-19 pandemic in the Klang Valley.
"We expect to see sector improvements from the second half of 2021 onwards and in 2022 on looser restrictions and effective rollout of the national vaccination programme by then. We favour KLCCP Stapled Group [among Malaysia REITs] for its premium asset quality, and take comfort in its stable office segment, TNL structure and Shariah-compliant status which make it a favourite amongst institutional investors," stated Kenanga Research.
Meanwhile, CGS-CIMB Securities Sdn Bhd observes that Mandarin Oriental Kuala Lumpur pre tax losses have narrowed 18% quarter-on-quarter to RM16.1 million, thanks to staycation packages in 1QFY2021 that bumped up occupancy rates to 25% in March 2021.
"However, 1Q2021 occupancy rates remained subdued at 16% (1Q2020: 44%) and may continue to be under pressure for the rest of FY2021 (forecast) should the movement control order be reinstated," said the analyst in a research note on May 5, 2021.
While analysts remain cautious on the recovery of the hotel and retail industry in Malaysia, CGS-CIMB opines that for KLCCP Stapled Group, the risk could be mitigated by the resilience of its office segment.
The downside risk for KLCCP Stapled Group will be larger losses for its hotel segment and negative reversions for the expiring leases of its retail segment (33% of total leases), said CGS-CIMB, concurring with Kenanga Research.
Looking at the potential of property management business, Md. Shah says this is something worth exploring as KLCCP Stapled Group has good experience in managing premium assets.
"We are now managing 22 assets. Eventually that will be our area of expertise, something that we are exploring. Although we are now managing the parent company's assets, I am looking at how I could add value into what I am doing.
"To achieve this, we have to look at things in a holistic way, reset ourselves and view things from different angles to find out how we can do better, anything we can pivot on and anything that can make us stronger," he says, adding that the digital roadmap is one of the ways the group will set itself as a leader in the property management industry.
This story first appeared in the EdgeProp.my E-weekly on Aug 6, 2021. You can access back issues here.
Get the latest news @ www.EdgeProp.my
Subscribe to our Telegram channel for the latest stories and updates