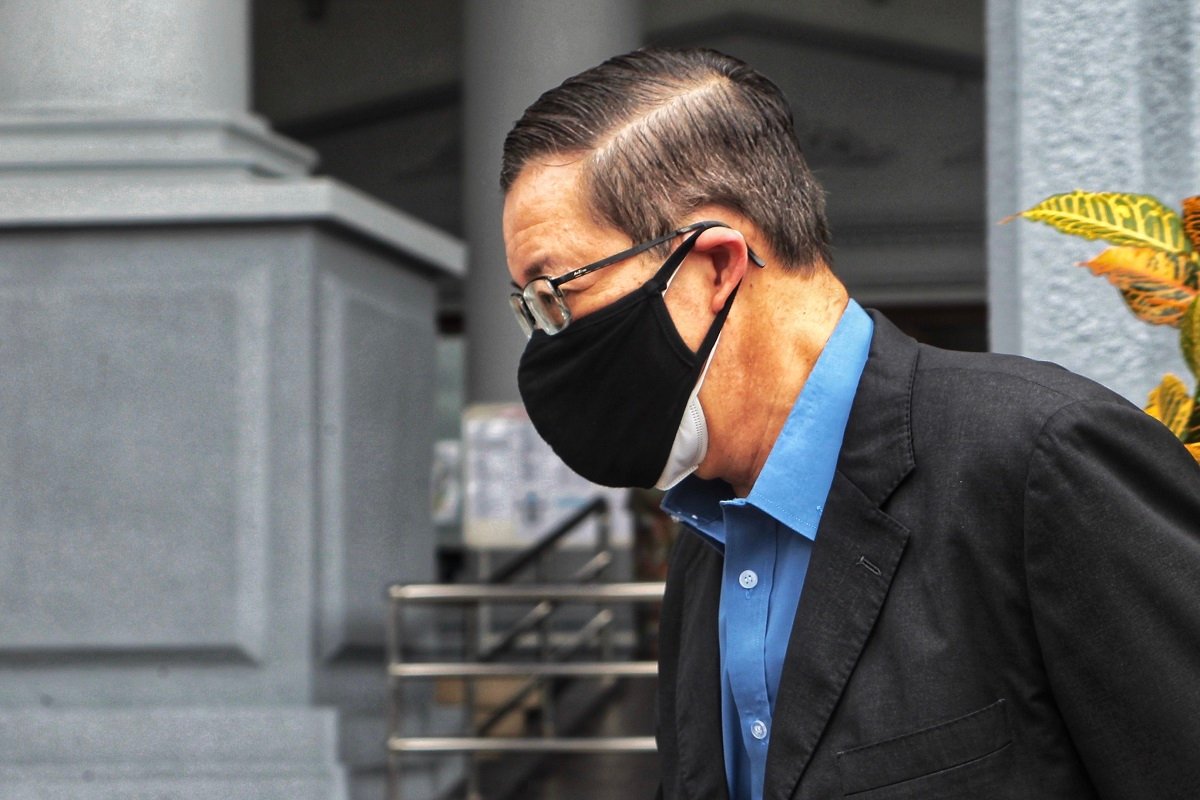 KUALA LUMPUR (Sept 24): Lim Guan Eng's former private secretary told the Sessions Court here yesterday that the former Penang chief minister and Consortium Zenith BUCG Sdn Bhd (CZBUCG) owner Datuk Zarul Ahmad Mohd Zulkifli had met no more than five times.
Farida Hani Yacob, 47, who worked as Lim's private secretary from 2009 until 2018, said Lim and Zarul Ahmad's meetings regarding the undersea tunnel project in the state were usually held at the chief minister's office in Komtar.
"I first knew Zarul Ahmad as the owner of CZBUCG after the media ran reports on the undersea tunnel project in Penang," she said when reading her witness testimony at Lim's corruption trial involving the construction of an undersea tunnel and paired roads project in Penang.
On the appointment and meeting arrangements between Lim and Zarul Ahmad, the sixth prosecution witness said Zarul Ahmad would contact her to obtain the dates.
"I would get the approval of the chief minister (Lim) first and get back to Zarul Ahmad about the appointment details. As far as I remember, the meetings I arranged between Lim and Zarul Ahmad were less than five times," she said during the examination-in-chief by deputy public prosecutor Wan Shaharuddin Wan Ladin.
Farida Hani added that she was never present at any of the meetings and did not know what was discussed during those meetings.
"I am also uncertain if Zarul Ahmad had ever brought any packages, letters or boxes with him when meeting Lim. If Zarul Ahmad came to the chief minister's office, he would go directly to a meeting room or a VIP room without passing my room," she said.
Meanwhile, WCT Construction Sdn Bhd general manager, Ooi Bok Thian, 49, said although his company had the experience in undersea tunnel projects, the company only secured a score of 59 in the technical and financial evaluations for the project.
CZBUCG, on the other hand, obtained the highest score, 93, in the overall evaluation for the project.
"China State Construction Engineering Corp Ltd & VST Cemerlang Sdn Bhd was second highest, with 77," he said.
The seventh prosecution witness said that WCT had conducted a joint partnership with Daewoo Joint Ventures as the company was involved in a megaproject building an undersea tunnel in South Korea.
According to the first amended charge, Lim is accused of using his position as Penang chief minister to obtain a bribe of RM3.3 million as an inducement to assist Zarul Ahmad's company to secure the construction project worth RM6,341,383,702.
Lim is charged with committing the offence at the Penang chief minister's office, Level 28, Komtar, George Town, between January 2011 and August 2017.
For the second amended charge, Lim is accused of soliciting bribes of 10% in profits from the company as gratification to secure the project.
The offence was allegedly committed near The Gardens Hotel, Lingkaran Syed Putra, Mid Valley City, here, between 12.30am and 2am in March 2011.
Lim, who is also DAP secretary-general, faces another two charges of causing two plots of land, worth RM208.8 million, belonging to the Penang government to be disposed of to two companies linked to the state's undersea tunnel project.
The two offences were allegedly committed at the Penang Land and Mines Office, Level 21, Komtar, on Feb 17, 2015 and March 22, 2017.
The trial before Judge Azura Alwi, continues today.
Get the latest news @ www.EdgeProp.my
Subscribe to our Telegram channel for the latest stories and updates