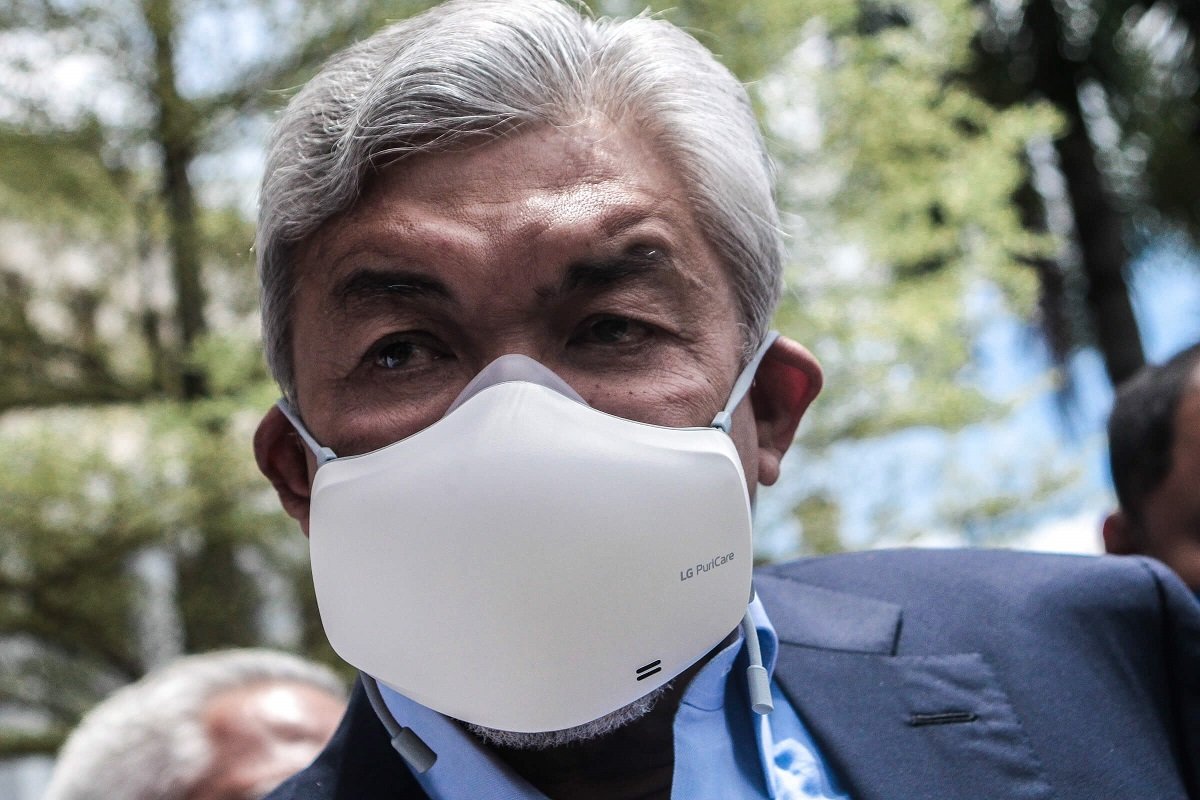 KUALA LUMPUR (Oct 11): Umno president Datuk Seri Dr Ahmad Zahid Hamidi was the "boss" of his family-run charitable foundation and "what the boss wants, the boss gets", the High Court heard on Monday.
"He calls the shots in [Yayasan] Akalbudi. He decides who stays and who goes," lead prosecutor Datuk Raja Rozela Raja Toran submitted in Zahid's criminal breach of trust (CBT) trial.
She said Zahid had "dominion" over Yayasan Akalbudi's property, and was not legally entitled to use the property or funds in the foundation for himself.
Raja Rozela said Samsuri Tun, who served as Yayasan Akalbudi's director from 1997 to 2012, had testified that he had signed blank cheques for the foundation without knowing the amounts or what the money was eventually used for.
He had also testified that he did not have Yayasan Akalbudi's statement of accounts and did not know that the foundation had millions in its fund as he had no access to the bank statement and the foundation did not table any annual financial statement.
She also referred to the testimony of former Yayasan Akalbudi trustee Professor Zulkifli Senteri, a former lecturer of Universiti Kebangsaan Malaysia, that he had little to no knowledge of the foundation's operations or accounts.
"During my time as director, Yayasan Akalbudi had never conducted an annual general meeting.
"I was never shown or signed any financial statements of Yayasan Akalbudi and I was never informed by Zahid about the sources of the funds obtained to bear the costs for the activities.
"I do not even know whether the account was ever audited or not," Zulkifli had testified, noted Raja Rozela, who went on to tell Justice Datuk Collin Lawrence Sequerah that Zahid behaved like a "boss".
"They were trustees but he (Zahid) was still the boss, and what the boss wants the boss gets," she said.
Zulkifli and Samsuri, who served as directors from 1997, were ordered by Zahid in 2012 to resign without any discussion or reason given.
"He calls the shots in Akalbudi, he decides who stays and who goes," Raja Rozela said on Monday.
She also brought up the testimonies of former Yayasan Akalbudi trustees Datuk Khairuddin Tarmizi (who is also Umno's Hutan Melintang state assemblyman) and Muhammad Nabil Salleh, who had replaced Zulkifli and Samsuri when they resigned.
She said that all four of them had consistently testified that there were no strategies or even board meetings at Yayasan Akalbudi.
"All four members were left in the dark about Yayasan Akalbudi's strategy, there were no board meetings and they all consistently testified about this," she said.
"They also attested that they did not object to any projects. How does one object when there were no meetings held?... Board meetings are held to have discussions on policies or new projects. But none of the trustees could speak out because there were no board meetings," she said.
Raja Rozela contended that Zahid committed CBT because he was not legally entitled to use the Yayasan Akalbuudi funds for himself.
"By making use of the funds knowing he was not entitled to do so, the accused had been dishonest… He secured the funds for his own gain," she said.
Ahmad Zahid, 68, is facing 12 CBT charges — along with eight for corruption and 27 for money laundering — involving tens of millions of ringgit belonging to Yayasan Akalbudi.
The trial will continue on Tuesday (Oct 12).
Get the latest news @ www.EdgeProp.my
Subscribe to our Telegram channel for the latest stories and updates