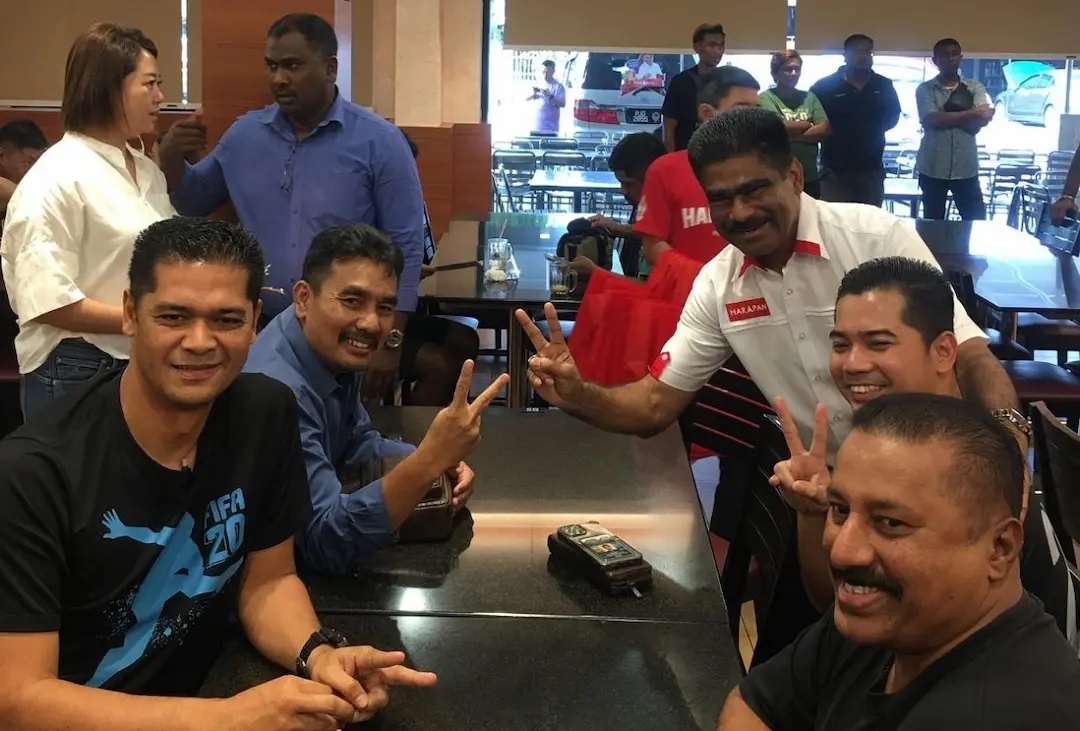 Datuk Seri Sundarajoo Somu: This is something I've always been very passionate about and I want to do it for one term, at least. If I don't do it, I think I can't sleep. I don't think I can die peacefully
GEORGE TOWN (Aug 9): Datuk Seri Sundarajoo Somu, who is making his election debut in the upcoming Aug 12 state polls, is so passionate and excited by the chance to stand as a candidate that the former deputy president and deputy CEO of Eco World Development Group Bhd said he would not be able to sleep — could not die peacefully even — if he had passed on the chance.
"This is something I've always been very passionate about and I want to do it for one term, at least. If I don't do it, I think I can't sleep. I don't think I can die peacefully," said the 61-year-old who has been nominated to stand in Perai by Pakatan Harapan (PH).
Sundarajoo is hoping to use the knowledge and expertise he gained from the corporate world, where he spent over 30 years, to help people and resolve outstanding issues in the Penang state seat.
"I have been managing people and processes, and had very good output of products. I am sure I can do the same here, if they give me a chance," Sundarajoo told The Edge during one of his walkabouts on the campaign trail last week.
Confident that he would be "sure to strike a balance if he won" and that his voters would be happy, Sundarajoo said he hopes his political debut would complete his career transition from his younger days — when he had "zero" — to becoming the "hero" now.
Claiming that he has enough money for himself and his family, he instead wants to serve others and be remembered by his good deeds. "I don't want to earn RM100,000 like I used to. I just want to do my bit for society. I don't see it as a job to make money," he said.
After obtaining a diploma in 1984 from the now-shuttered Federal Institute of Technology, where he emerged as one of its best students, the Brickfields-born lad was selected to work as an adjuster with the General Insurance Association of Malaysia.
But he lost his job during the 1987 stock market crash and had to return to his mother's home where he worked as a field conductor (mandor) in a Kuala Selangor estate for a few months, before realising that his career was heading nowhere.
Along with his wife and young son, he returned to Kuala Lumpur and found a job as a taxi driver. Not long after that, he assumed a security guard job in the condominium where Tan Sri Liew Kee Sin, the former president and CEO of S P Setia Bhd, lived.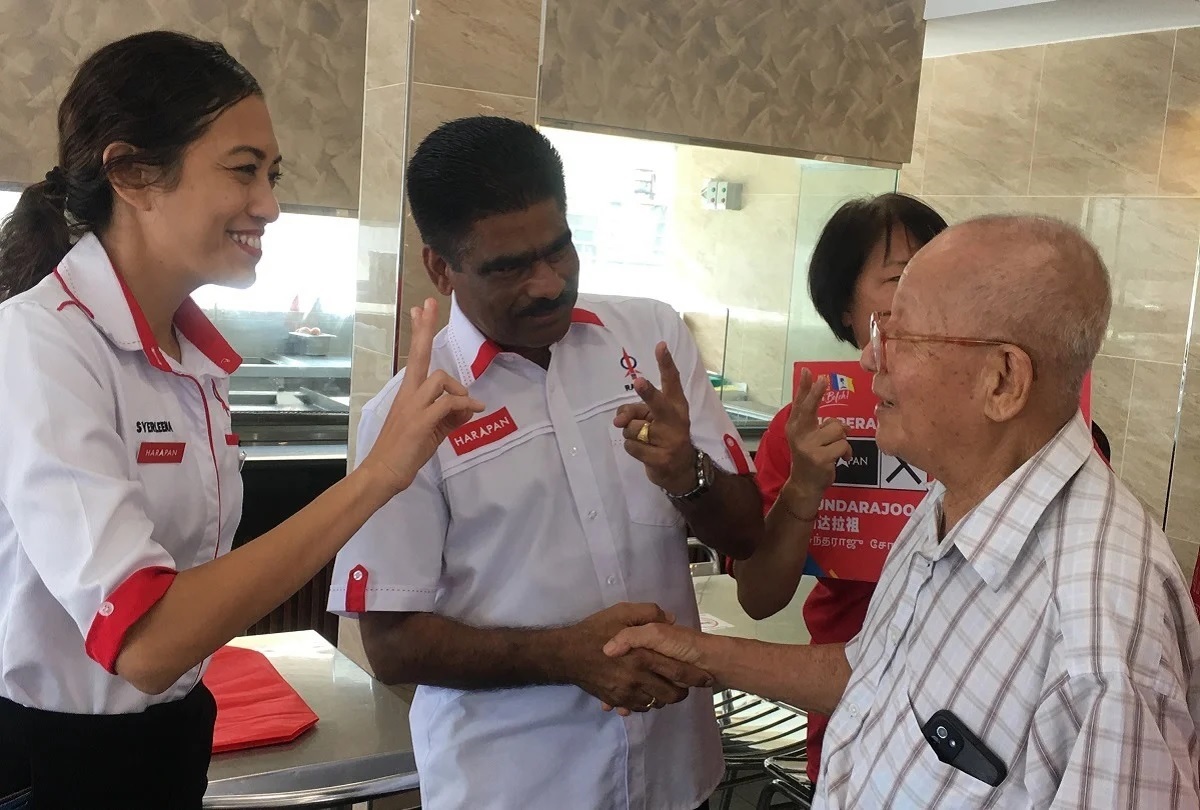 Having struck a friendship with Liew, Sundarajoo was hired as his driver, which in hindsight, he said, was a life-changing moment.
"Tan Sri saw some potential in me and offered me a job as a sales officer because I can 'talk'," he said, adding that he rose up the ranks to head the sales department in S P Setia.
Several promotions later and having earned his masters in business administration (MBA) from Nottingham Trent University at the age of 40, Sundarajoo was sent to Penang in 2002 to become a general manager, where he headed the northern region.
"Here, is where I made my name. The epitome of my success in S P Setia was in Penang," he said, adding that he re-named the Penang International Sports Arena as Setia Spice Arena after S P Setia renovated it.
He stayed for about 10 years in Penang, where his children went to school, before leaving for Kuala Lumpur to help Liew establish EcoWorld in 2014, following Permodalan Nasional Bhd's takeover of S P Setia. He then became EcoWorld's chief operating officer (COO).
"My employee number was 0001, so I was the first to join EcoWorld. As the COO, I was the second man in line. I was then made deputy president while my friend, Datuk Chang Khim Wah was president and CEO," he said.
Sundarajoo, a father of four children aged 22 to 37, gave all that up this year to join politics full time, although he has been a DAP member for five years.
"I put in a lot of effort to get to where I was in the corporate world. In politics, I am doing the same thing. I am taking one of the most challenging seats and it's not an easy task but it is also not an impossible task," he added.
Up against Perikatan Nasional's Sivasuntaram Rajalingam, Muda candidate Vikneswary Harikrishnan and independent David Marshel, Sundarajoo could face some push back from former incumbent, Prof P Ramasamy's supporters. But he is unrelenting.
He considers Ramasamy, a three-term Perai assemblyman, a personal friend with whom he worked with on several issues while in Penang, and acknowledges the good work he has done in the constituency and for the Indian community in the state.
"It is not an ordinary seat because it was held by someone big. But in no way am I going to chase anybody out. It was a decision made by the party (DAP). Like any candidate in other parts of Malaysia, they chose new faces — which is a strategic decision," he said.
Countering talks of him being a "parachute candidate", he states that his identification card bears a Penang address, having lived there for 10 years, and voted four times in Penang. "So, don't call me an alien. Compared to others, I have all the credentials to be called a Penangite."
Being totally committed and passionate about his candidacy now, he admitted however that he was initially reluctant, but claimed smear campaigns discrediting him prompted him to take up the challenge.
In his six-point manifesto for Perai, a PH-stronghold with 20,479 voters, he aims to resolve the long-standing resettlement issue in Kampung Manis and Kampung Main Road land title woes as well as traffic congestion and flash floods.
"The previous assemblyman has done a good job. Whatever he did, which he could not finish, I will finish it for him. I also have plans to introduce some new things," Sundarajoo said, stressing that his technical expertise would prove useful in that aspect.
His corporate background has helped his campaign, he said. "When I walk in the market or hawker centres, the voters seem to know me," he said. Indian voters, especially, know him as someone in the community who has achieved a certain level of success in the real estate sector. "So that gives me a lot of mileage."
Looking to buy a home? Discover exclusive rewards and vouchers for your dream home when you sign in to EdgeProp START.