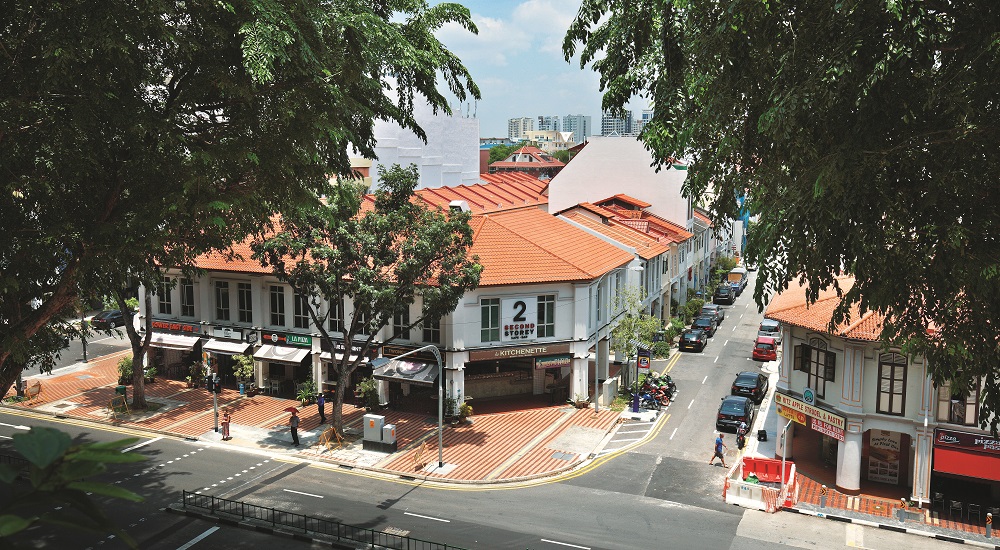 THE stretch of Singapore's East Coast Road flanked by Mountbatten Road on one side and Joo Chiat Road on the other has seen a huge transformation in recent years. Many of the commercial buildings have changed hands, with some undergoing either major refurbishment or redevelopment.
The latest redevelopment to be completed is Katong Square, which includes the former Joo Chiat police station, which has been conserved and updated, as well as a new two-storey retail podium; and the 131-room Hotel Indigo and 451-room Holiday Inn Express, both managed by the InterContinental Hotels Group. The hotel site and former police station were put up for sale by the Urban Redevelopment Authority in 2014, and the top bidder was a joint venture between listed construction group Keong Hong Holdings (20% stake), Master Contract Services (70%) and Asia Development (10%). The consortium paid S$352.8 million, or S$1,326 psf per plot ratio (psf ppr), for the site.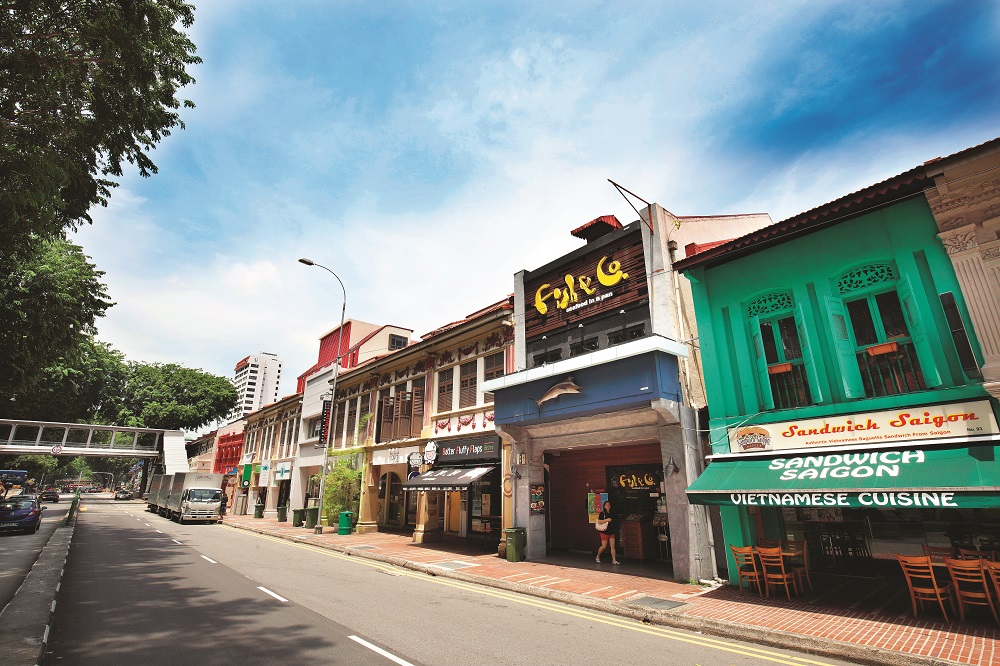 The retail podium space is about half full, with F&B outlets 2 Six Café, Baikohken Ramen and Killiney Kopitiam on the first level. The second level houses a hair salon, florist and a medical clinic. Other tenants that have yet to open include Rebel Chefs and Magnum Times Square on the first level and Zheng Yuan Wei Seafood Porridge on the second level. The biggest F&B tenants in the mixed-use scheme are Baba Chew, a Peranakan restaurant that occupies the refurbished former police station and Starker Bistro, which has prime street frontage on East Coast Road.
The Flow
Next door to Katong Square is the upcoming The Flow, a redevelopment of the former GRTH Building, which listed property group Oxley Holdings acquired en bloc in March 2012 for S$76 million. GRTH Building sits on a freehold site of 22,147 sq ft, with a potential gross floor area of 66,441 sq ft. The purchase price therefore translated into S$1,298 psf ppr, including development charge.
"When we first saw the site, we realised that it had a lot of potential," says Eric Low, deputy CEO of Oxley Holdings. "We felt that if we could develop something with a unique proposition, it would certainly add value to the area. That is why we decided to develop The Flow into a mixed commercial development with F&B, retail and medical suites."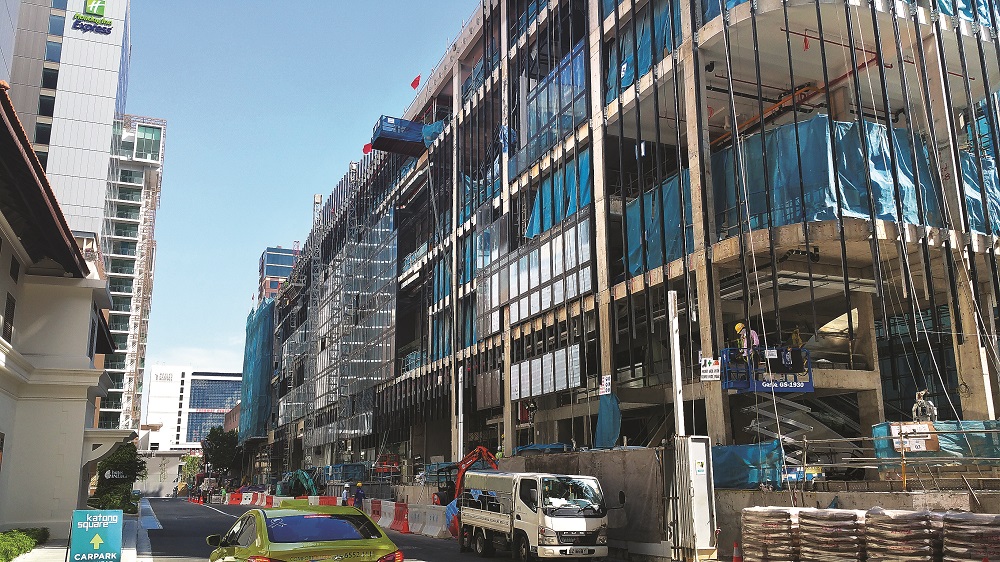 Construction is well underway, with The Flow targeted for completion by 1Q2017. The new 7-storey building contains a total of 56 strata units, which are a mix of F&B, retail and medical suites. Thirty-eight of the strata units have been sold, with 70% of the buyers being investors and the rest said to be business occupiers.
In terms of breakdown, 10 of the 56 units are designated for use as F&B, including a basement food court; 34 are strata retail units; and 11 are strata medical suites. The F&B units measure 872 to 3,196 sq ft and are located on Levels One, Three and Five; the basement food court is 3,196 sq ft. The strata medical suites measure 388 to 1,582 sq ft and are located on the seventh floor; the strata duplex shop units measure 538 to 1,280 sq ft.
All 11 F&B units, including the food court, have been snapped up for S$4.2 million (S$4,801 psf) to S$11.4 million (S$3,578 psf) each. Twenty
of the 34 strata shop units have been sold for S$3.1 million (S$5,798 psf) to S$5.7 million (S$4,500 psf). The remaining strata shop units on the third level will be priced at an average of S$2,900 psf, while those on the fifth level are tagged at an average of S$2,550 psf, says Eugene Lim, Oxley's director of marketing.
The duplex shop units are designed to replicate the traditional shophouse concept, in keeping with the row of conserved shophouses across the road, says Oxley's Low. They are therefore ideal for e-commerce, architecture or interior design firms that want a show gallery on the lower floor for greater visibility, he says. There is also flexibility for the investor to lease out the top and bottom levels to two tenants to maximise rental yield, he adds.
Medical suites — an investment opportunity
Of the 11 medical suites on the topmost level, seven have been sold and the rest are still availa­ble. They are priced at an average of S$2,700 psf. "The Flow is the first building on this stretch of East Coast Road that offers medical suites for sale," says Lim.
Richard Lin, a director of ERA Realty, has sold three strata medical suites at The Flow over the past month. The three buyers are European, Asian and Singaporean. A fourth medical suite, as well as three other retail units within The Flow, are under negotiation, he says.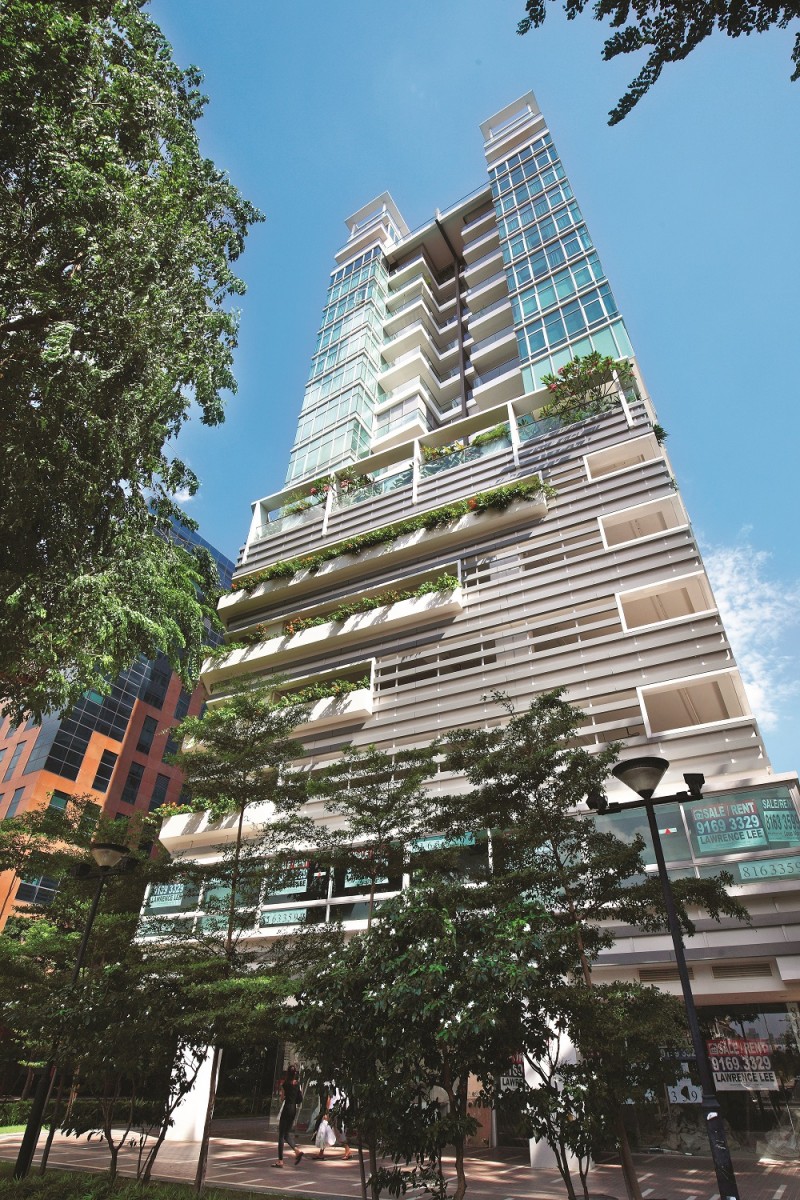 Lin says interest in the strata medical units at The Flow could have spiked because of the launch of the strata medical and office units at TripleOne Somerset in the Somerset area by a consortium led by Perennial Real Estate Holdings. Meanwhile, Tong Eng's Centrium Square, a redevelopment of the former Serangoon Plaza at Little India, includes a mix of strata office, retail and medical suites. In June, 32 retail units at Centrium Square with a total strata area of 16,738 sq ft were sold in a bulk purchase for S$71.1 million. This translated to an average of S$6,015 psf for the retail units on the first floor, and S$3,932 psf for the strata retail units on the second floor.
With the asking price for strata medical suites at TripleOne Somerset going at an average of S$4,500 psf and Centrium Square at S$3,000 to S$5,000 psf, units at The Flow — priced at an average of S$2,700 psf — have caused investors to sit up and take notice, says Oxley's Lim.
The addition of Hotel Indigo and Holiday Inn Express will bring the number of hotels in the neighbourhood to four, along with the existing 229-room Village Hotel Katong and 576-room Grand Mercure Roxy Hotel. The total number of hotel rooms will be about 1,400.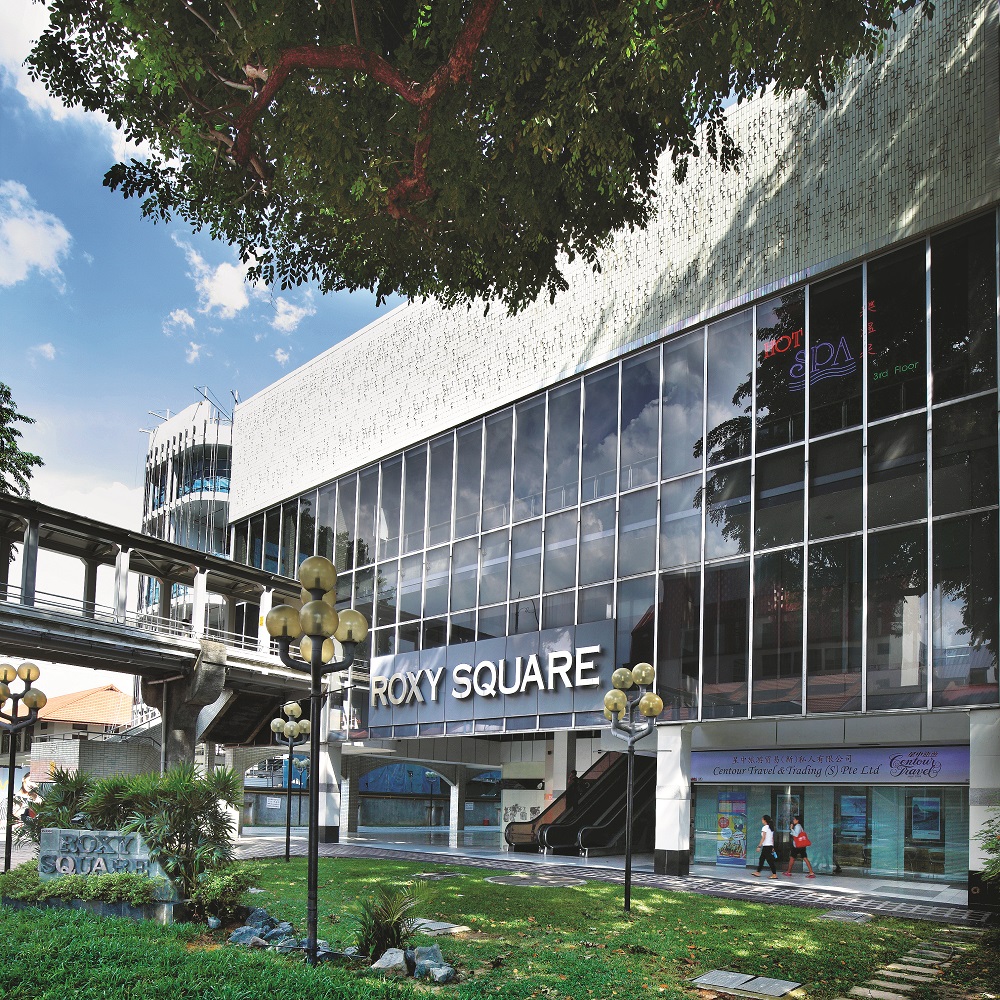 "These hotel rooms will help promote medical tourism, as foreigners will find it convenient to come here for medical treatments and follow-up consultation," says Lin. "The medical suites, which are targeted at general practitioners, dentists, [traditional Chinese medicine] practitioners and chiropractors, will also be an added convenience for residents in the area."
The Village Hotel Katong and its Katong V retail podium are the former Paramount Hotel and Shopping Centre, which property giant Far East Organization acquired in 2010 for S$214 million and refurbished for S$30 million. Meanwhile, the Grand Mercure Roxy Hotel was developed and is owned by listed property group Roxy-Pacific Holdings, which also owns the Roxy Square shopping complex next door.
Ongoing renewal
What lends the Katong-Joo Chiat area its charm are the conservation shophouses, many of which have been turned into F&B outlets such as Alibabar the Hawker Bar, Rabbit Carrot Gun restaurant and Ninethirty bistro by Awfully Chocolate. The former Red House reopened in the middle of this year, after being closed for more than a decade. The site was occupied by Katong Bakery & Confectionery from 1925 to 2003.
Red House, which is owned by the property arm of the Islamic Religious Council of Singapore (MUIS), reopened in 2Q2016 as Heavenly Wang, a halal café. A new residential annex block built behind Red House comprises 42 apartments measuring 441 to 1,206 sq ft. Units are reportedly priced at an average of S$1,400 psf.
Farther down from Red House is another ageing shopping mall, Katong Shopping Centre, which is populated by many maid agencies. The strata-titled commercial development was built in 1973 by City Developments, which still owns 35% of the strata area in the building. The property has been put up for collective sale three times. The most recent was in June; the reserve price was S$630 million, or S$2,248 psf ppr. The existing property has a gross floor area of 280,303 sq ft with a plot ratio of 3.223.
The Katong Shopping Centre site has been zoned for a mixed-use development with commercial and residential use, according to Shaun Poh, executive director of capital markets at Cushman & Wakefield, marketing agent of the property. The tender for Katong Shopping Centre closed last month and was said to have drawn several bids.
With all the transformation taking place in the enclave of East Coast Road, Oxley's Low is confident of the success of The Flow. The recently opened F&B outlets at the neighbouring Katong Square as well as the two new hotels are drawing more traffic to the area. Meanwhile, the neighbouring 112 Katong Mall is being revamped under Keppel Retail Management, which took over the management of the mall in January after Keppel Land purchased a 22.4% stake in 112 Katong for S$51.4 million. Alpha Macro Trends Fund, a fund managed by Keppel Land's fund management arm, Alpha Investment Partners, owns the remaining stake in 112 Katong.
The upcoming Marine Parade MRT station on the Thomson-East Coast Line, scheduled to open in 2023, is within walking distance and that is expected to bring more people to the area, adds Low. "That will be the game changer."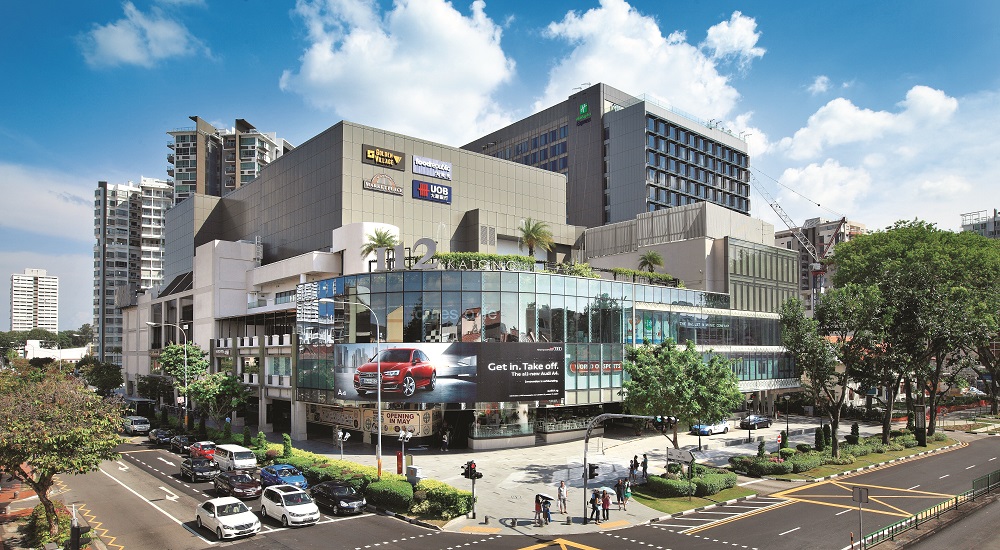 Michael Lim is deputy section editor for The Edge Property Singapore.
This article first appeared in The Edge Property Singapore, a pullout of The Edge Singapore, on Oct 10, 2016.