Negeri Sembilan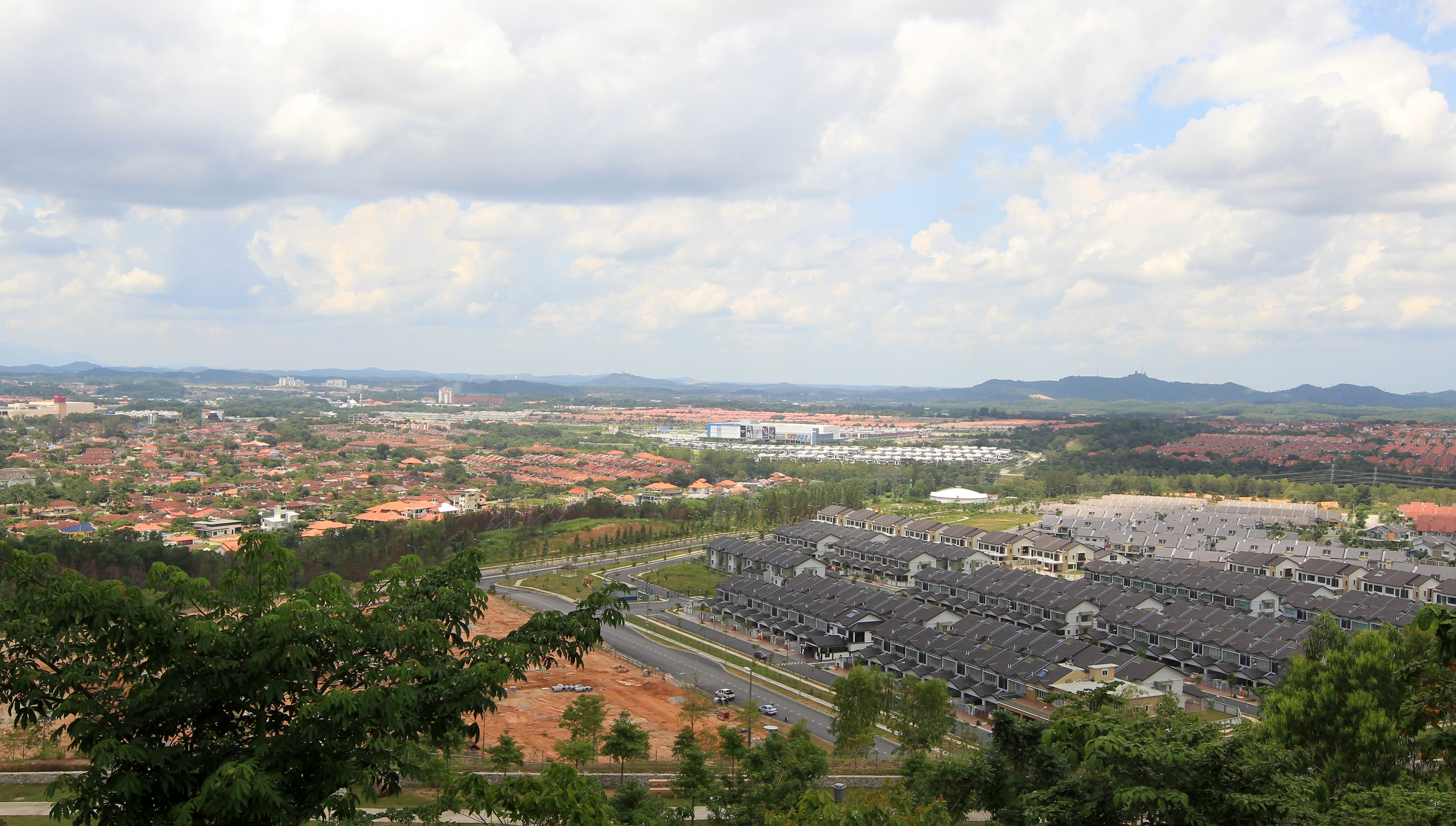 Negeri Sembilan is a state on the Western coast of Peninsular Malaysia. It is bordered by Selangor (North), Pahang (East) and Malacca and Johor (South). Its name is thought to be derived from Minangkabau language of West Sumatra settlers, meaning "nine villages".
Unlike Sultans of other royal Malay states, the royal title is Yang di-Pertuan Besar and is chosen by the four primary Undangs (territorial chiefs) from among the four princes of Negeri Sembilan, making this monarchy, have a touch of democracy. The rotational federal monarchy, Yang di-Pertuan Agong, in Malaysia was inspired by this.
In the 14th century Minangkabaus from Sumatra settled in Negeri Sembilan. The matrilineal custom of inheritance and monarchy, Adat perpatih, was brought to Negeri Sembilan by them. Throughout many years, Negeri Sembilan has been a part of different alliances. In 1895, Negeri Sembilan became a part of the Federated Malay States (FMS) established by the British government. This lasted until 1942, when Japanese invaded and occupied the land until 1945. The FMS reformed for one year after which Negeri Sembilan became a part of the Malayan Union in 1946. In 1948, it joined the Federation of Malaya and became a state of Malaysia in 1963.
The capital of this state is Seremban while the royal capital is Seri Menanti. It is made of seven districts and a population of 1,021,064. Ethnically, it is composed mainly of Malays followed by Chinese and Indians and the principal religion is Islam, followed by Buddhism, Hinduism and Christianity.
It was mainly an agricultural state with rubber and oil palm plantations, fruit orchards, vegetable farming and livestock. While this remains, today there is a greater contribution to the economy by the manufacturing sector (electronics, textiles, furniture, chemicals and rubber products) and by tourism. Popular destinations of tourist attractions are Port Dickson Beach, Seri Menanti Palace, Seri Menanti Royal Museum, Army Museum, Lukut Museum and Fort, Mount Datuk, Mount Angsi and Penarikan Portage.
Traditionally, Minangkabau cuisine makes abundant use of a really spicy chili pepper, chili padi. Masak Lemak Chili Padi – fish/meat/vegetables cooked with ground chili padi and turmeric with coconut milk, Rendang – thick meat curry with coconut milk and chilies and Lemang – glutinous rice cooked in coconut milk in a bamboo stem over open flames are local culinary delights that should not be missed.
Their culture has traditional music – Caklempong (music produced by multiple kettle gongs), Dikir Rebana (performances with drum made of goat skin stretched on wood on one side), Tumbuk Kalang (singing with rhythms produced by stamping a pestle on a mortar) and cultural dances – Tarian Lilin (candle dance) and Rentak Kuda where the movements and rhythm combine to convey a story or lifestyle.