Putrajaya
Property For Sales Or Rent In Putrajaya, Malaysia
Property For Sales Or Rent In Putrajaya, Malaysia
Putrajaya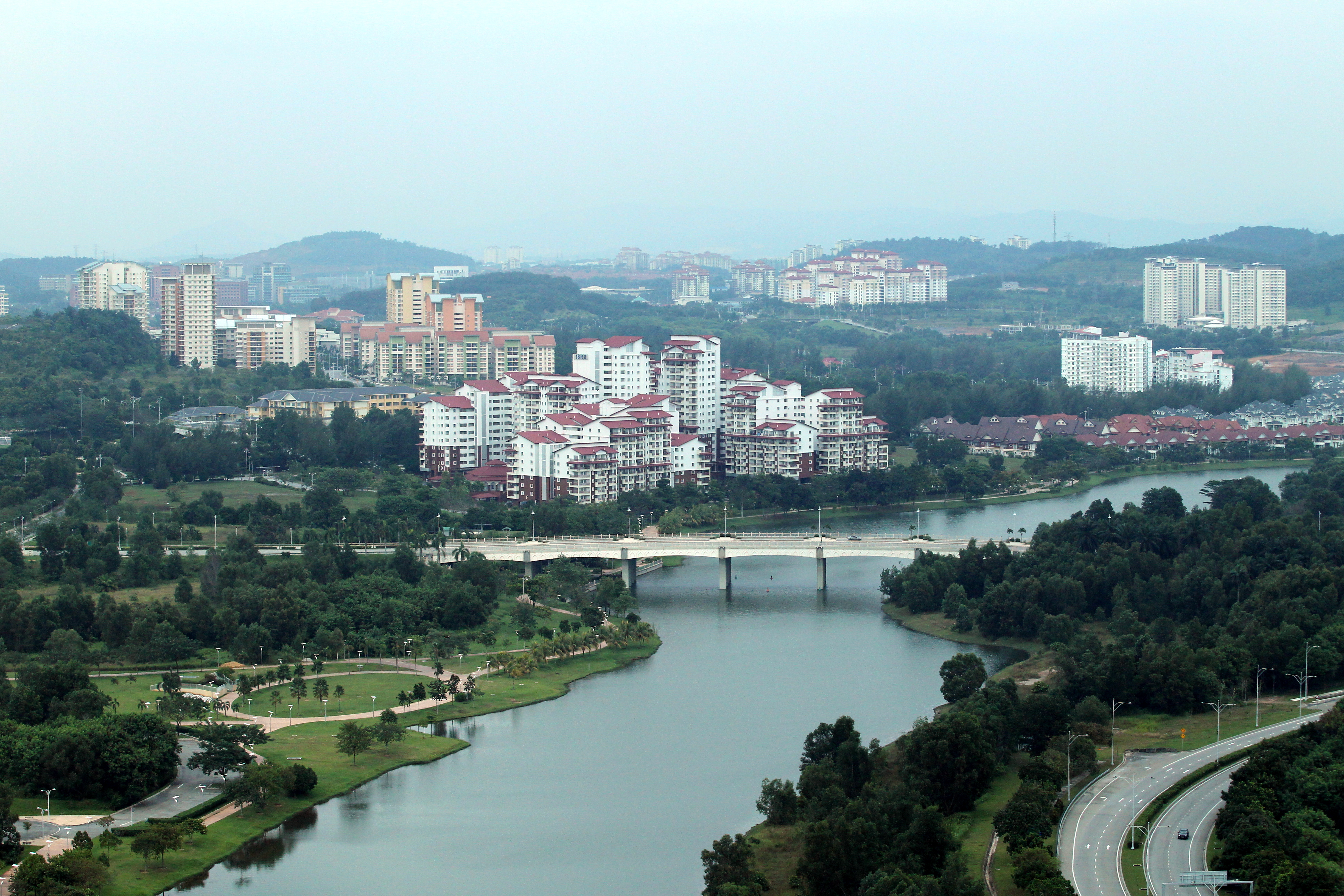 Putrajaya is a planned city that acts as the federal administrative centre of Malaysia. Its name was homage to Malaysia's first Prime Minister, Tunku Abdul Rahman Putra, and it loosely translates to "successful prince".
Its development began in 1993 and it officially became the federal capital in 1999. It was formerly a part of the state of Selangor before it was ceded to the federal government as a Federal Territory in 2001. It lays, sprawled over a vast spread of 4,931 hectares, most of which used to be palm plantations and a marshland. The area was formerly known as Prang Besar. Planned as an intelligent garden city, 38% of the land was earmarked to develop infused with nature. At present, this is landscaped into luscious greenery, large open spaces, wide boulevards and botanical gardens interwoven with waterbodies and wetlands. A commuter rail service, KLIA Transit, linking Putrajaya to Kuala Lumpur and Kuala Lumpur International Airport (KLIA) was opened in 2002.
A majority of the population in Putrajaya are government officials. Ethnically, it consists of more than 90% Malay and so Islam is the predominant religion. Malay is widely spoken and used officially but English is also spoken and understood especially by the younger generation.
Putrajaya is elegantly designed with latest communication technologies and progressive infrastructure where many public buildings and monuments are designed as a cohesive blend of modern architecture and Islamic art. Perdana Putra – Prime Minister's office, Seri Perdana – Prime Minister's official residence, Wisma Putra – Malaysian Ministry of Foreign Affairs, Istana Melawati – official residence of the Paramount Ruler of Malaysia, Istana Darul Ehsan – official residence of Sultan of Selangor, Putra Mosque – pink-domed with Moorish architecture, Taman Putra Perdana – hilltop park housing the Putrajaya Landmark, Putrajaya International Convention Centre (PICC), Millennium Monument, Seri Wawasan Bridge and Putrajaya Boulevard are some of the more notable landmarks.
Putrajaya Wetlands Park and Putrajaya Botanical Gardens offers a wildlife and flora sanctuary with various aquatic and terrestrial fauna and flora that attracts nature lovers. The waterways that crisscross the city flow together to form the large man-made Putrajaya Lake where fishing, water sports and sightseeing cruises for tourists are a common sight. IOI City Mall offers a plethora of amenities and facilities that include an ice rink, cinema, District Kuala Lumpur 21 adventurous theme park and an array of retail outlets and dining options.
Putrajaya can be accessed via many major highways such as Putrajaya-Cyberjaya Expressway, ELITE Expressway (Putrajaya Link), Persiaran Selatan, Persiaran Perdana, Persiaran Timur and Lebuh Sentosa.