Sarawak
Property For Sales Or Rent In Sarawak, Malaysia
Property For Sales Or Rent In Sarawak, Malaysia
Sarawak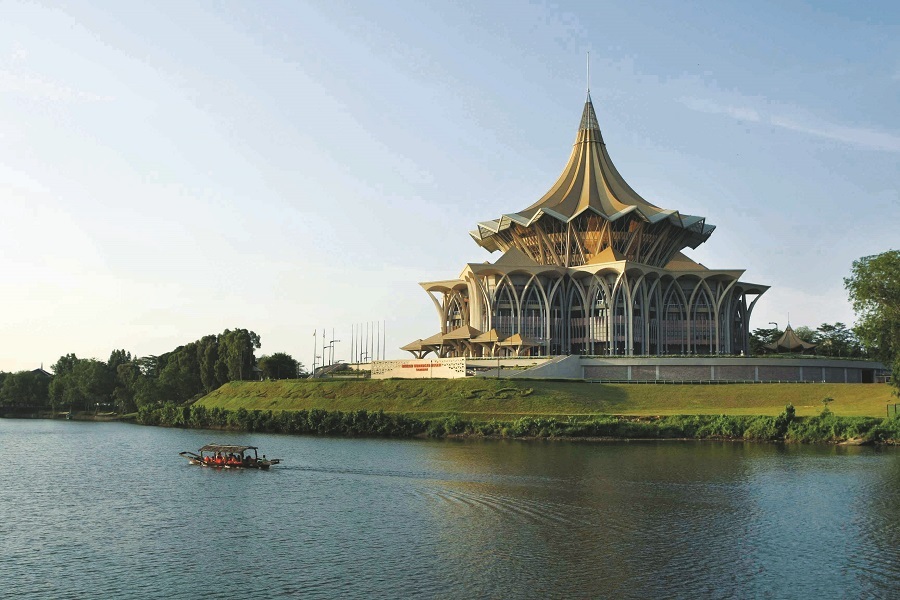 Sarawak is the largest state in Malaysia and is situated in East Malaysia sharing the island of Borneo with Sabah, Brunei and Indonesian provinces of Kalimantan. It has a population of 2,471,140 and despite the vast land area, the majority of people live along the coast or along rivers leading to the sea as the interior is covered by impenetrable jungles and mountains. Kuching is the capital city and Rhinoceros Hornbill is the state bird of Sarawak, portrayed on the coat of arms.
Humans have inhabited Sarawak as far back as 40,000 years ago at the Niah Caves. Over the years it has been governed by various controlling powers - by the Bruneian Empire (16th century), by the Brooke family (1841-1941), by Japanese during World War II (1941-1945), by the British Crown Colony (1946-1963) after which it became a self-government and later in September 1963, formed the Federation of Malaysia. Unlike other Malaysian states, it alone maintains an autonomy on immigration control, administration and judiciary powers.
It has the most diverse ethnic groups with their very own unique culture, language and lifestyle. The largest ethnic group is Iban, followed by Chinese and Malay. Other major ethnic groups include Bidayuh, Melanau and Orang Ulu. The predominant religion is Christianity. There are more than 40 sub-ethnic groups observing various religions and conversing in more than 40 different languages and dialects. Although Malay is the official language, the most widely spoken is the Iban Language. However, the locals are mostly multi-lingual and can speak English well.
Besides tourism, its economy is supported through export of various natural resources such as oil and gas, palm oil and timber. Many tribes live in communal longhouses and are well known for diverse ethnic crafts such as boat building, beadwork, intricate tattooing, pottery, weaving and basketry. Sapeh (dug-out guitar) is the most noteworthy traditional musical instrument of Sarawakians.
Any food lover worth their salt should try different indigenous dishes such as Manok Panosh (chicken dish), Umai (raw fish salad), Bubur Pedas (spicy porridge specifically prepared for breaking fast during Ramadan), Sarawak Layer Cake, Sarawak Laksa and Tuak (rice wine). Festivals celebrated by individual ethnic groups include Gawai Dayak, Gawai Antu (Iban), Chinese New Year, Hungry Ghost Festival (Chinese), Hari Raya Puasa, Hari Raya Haji (Malay) and Kaul Festival (Melanau).
Animal lovers will be left awed by the rich biodiversity of animal and plant species in the rainforest ecosystems of Bako National Park. Gunung Mulu National Park also offers many wondrous sights including the famed cave systems. Sarawak Cultural Village is the perfect cultural experience of the different ethnic lifestyles and in July there will be the added advantage of experiencing the Rainforest World Music Festival.