The Selangor state government, in its effort to meet the current demand for affordable housing, has recently issued a mandate to property developers in Selangor to allocate up to 30% of their serviced apartment, Small-office Home-office (SoHo), Small-office Versatile-office (SoVo) and Small-office Flexible-office (SoFo) developments to affordable units, depending on property type and location. These are basically non-landed commercial-titled properties that are used as residences or offices or both.
The Selangor Housing and Property Board's guideline which was implemented in September this year aims to help the low-income group and first-time homebuyers with household incomes up to RM15,000 per month get a foothold on the property ladder. According to the guideline, the prices of the affordable units are capped at RM270,000 per serviced apartment unit while each SoHo, SoVo and SoFo unit will be fixed at RM230,000.
Its executive director Norzaton Aini Mohd Kassim had said that the developers which build such property types are required to allocate 10% for affordable units for projects that have 500 units and below; 15% for 501 to 1,000 units; and 20% for more than 1,000 units. However, allocations for serviced apartments and SoHos located in transit-oriented development areas will be even higher at 20% to 30%.
While this may sound attractive to buyers with limited budgets, industry experts caution that these properties may not fit everyone's taste as these types of properties have certain characteristics that may or may not benefit their owners.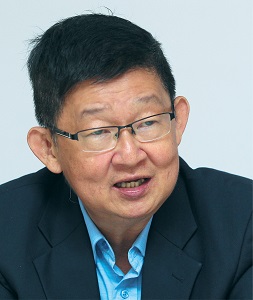 Kim Realty Sdn Bhd CEO Vincent Ng tells TheEdgeProperty.com that the small-sized properties are good for offices but not for residential use especially for families.
"Perhaps these units will fit the needs of bachelors or couples who don't have kids," he says.
Meanwhile, The National House Buyers' Association (HBA) secretary general Chang Kim Loong points out that the name SoVo and SoFo were coined by housing developers as gimmicks to market their products.
"Serviced apartments, SoHos and SoVos are commercial properties although they are largely marketed as residential properties," says real estate investment firm AREA Management Sdn Bhd executive chairman Datuk George Stewart LaBrooy.
He warns buyers to be aware of the differences between residential properties and commercial properties before making a purchase.
Here are seven things you should consider before buying a commercial property for residential use.
1. Loan terms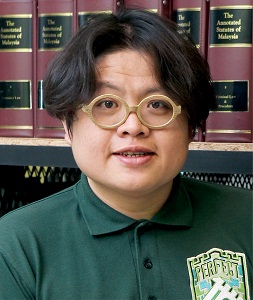 Serviced apartments and SoHo, SoVo and SoFo units are built on commercial land. Thus, they are subject to commercial loan terms, which are normally less favourable to a normal homebuyer as the loan amount is lower compared with housing loans, says LaBrooy.
For instance, it is common to get a 90% loans-to-value (LTV) for residential homes. However, the LTV for commercial property loans usually range from 80% to 85% as banks are more cautious when financing commercial properties.
2. Legal protection and SPA
While serviced apartments and SoHos have standard Sale and Purchase Agreements (SPAs), SoVo and SoFo units do not have standard SPAs as they are not regulated under the Housing Development (Control and Licensing) Act 1966 (HDA), says Chur Associates founder and managing partner Chris Tan.
"SoVos and SoFos are essentially offices and not meant for dwelling purposes, so these properties are not covered in the Act," he explains.
"Notwithstanding that, commercial land use under the National Land Code does permit residential usage. Hence, if these properties are for permanent residential usage, it will be subject to the local authority's regulations," he adds. In contrast, serviced apartments and SoHos fall under the jurisdiction of the HDA as these properties are partially or wholly-used for dwelling purposes, says Tan. As such, buyers will sign standard SPAs regulated under the HDA and be entitled to its due protection.
HBA's Chang points out that buyers of SoVos and SoFos will have to sign non-standard SPAs with developers which are drafted by the developers and their lawyers. Notably, these non-standard SPAs are not regulated under the HDA.
Hence, if a buyer of such properties faces certain issues, they are not entitled to seek legal redress through the National Housing Tribunal, which is an alternative platform created by Parliament for the protection of house buyers. "As such, the owners will have to go to the courts and argue within the four corners of the signed SPA," Chang offers.
3. Assessment tax and utility charges
SoHo, SoVo and SoFo units are subject to commercial assessments, quit rents, and telephone and utility charges which are higher than residential-titled properties. Hence, they are likely to be more expensive, LaBrooy points out.
Serviced apartments are also subject to commercial rates unless it can be justified to the authorities of a unit's residential usage, says Chur Associates' Tan.
According to Tenaga Nasional Bhd's website, the minimum monthly electricity charge for low voltage commercial premises is RM7.20, compared to RM3 for a private dwelling which does not carry out any form of commercial activities.
The official website of Syarikat Bekalan Air Selangor Sdn Bhd shows that the minimum water tariff for commercial usage is RM36 per month compared with the RM6 for domestic usage.
However, Urban Wellbeing, Housing and Local Government Minister Tan Sri Noh Omar was reported as saying that the government is studying the need to standardise electricity and water tariffs for residential units in all housing projects with the SoHo concept in the country.
The study, which is being conducted by the ministry and the National Housing Department, has raised hopes of lower utility charges for SoHo owners.
Meanwhile, the assessment rates for commercial properties is also higher than for residential properties. For example, the Shah Alam City Council imposes a 4% and 3.5% assessment rate on landed and stratified residential properties, respectively, but charges 5% on serviced apartments. Local authorities in different areas have different rates on property assessment.

4. Goods and Services Tax
According to the Royal Malaysian Customs' (RMC) guidelines on land and property development, a SoHo is treated as commercial property as it is developed on commercial land and as such is subjected to the Goods and Services Tax (GST).
SoHos can only be treated as residential property and exempted from GST if the following conditions are fulfilled:
• Development Order is issued for mixed development purposes, i.e. for "commercial" and "residential", by the relevant local authority.
• Approved layout plan and approved layout building is for dwelling purposes.
• The Housing Development Licence and the Sale and Advertisement Permit are issued under the Housing Development Act (Control and Licensing) 1966 by the Ministry of Urban, Wellbeing, Housing and Local Government; or under the Housing Development (Control and Licensing) Ordinance 2013 by the Ministry of Housing Sarawak; or under the Housing Development (Control and Licensing) Enactment 1978 by the Ministry of Local Government and Housing Sabah.
• The property developer and the buyer enter into a Sale and Purchase Agreement for a property governed under the Housing Development Act.
Meanwhile, serviced apartments sold both in the primary and secondary markets for residential purpose are exempted from GST, according to the RMC.
In addition, for instance, if serviced apartments used for commercial usage in residential premises are rented out with central management, multiple occupancy, and short-term stay offering with services such as housekeeping, laundry, telephone and utilities, they are subject to GST. However, the provision of long-term accommodation under a lease or rental agreement will be exempted, the guidelines on GST of the RMC reads.
On the other hand, SoVo and SoFo units are subject to GST as these are commercial properties which are listed as standard rated supply and these properties cannot be exempted from GST, says Chur Associates' Tan.
The maintenance fee on serviced apartments, SoHos, SoVos and SoFos are also subject to GST and there is no discount or exemption, he adds.
However, for a SoHo that fulfils the conditions by the RMC and is treated as residential property, the maintenance fee on the unit will no longer be subject to GST.

5. Density
LaBrooy says one of the reasons developers build SoHo, SoVo and SoFo projects is they can build more units on commercial land and not have to adhere to the strict condominium regulations on density.
In Selangor, for instance, residential property developments are built based on units per land size. "For condominium developments, density is in the range of 60 to 80 units per acre," Ng cites as an example.
In contrast, commercial developments are based on plot ratio (the ratio of a building's total floor area to the size of the land upon which it is built) which is usually 1:4 in Selangor. "The plot ratio can be higher for developments close to public transportation such as mass rapid transit stations," says Ng.
Let's say a developer gets permission to build a SoVo based on a plot ratio of 1:4. For a one-acre site (about 44,000 sq ft), the developer is allowed to build up to 176,000 sq ft (floor area). If the developer builds SoVo units of 500 sq ft each, the number of units to be built would be 352, a figure which is much higher than the 60 to 80 units allowed per acre for residential development.
6. Property management
There is a need to form a management corporation to oversee the management of a strata property once the developer hands over the strata titles and it is common knowledge that property management plays a crucial part in sustaining the value of a property.
Given that SoHos, SoVos and SoFos are high-density projects, the property management would face a lot of challenges as there could be anywhere between 200 and 400 owners in a single SoHo, SoVo or SoFo building, LaBrooy says.
The demographics of a mixed-used project where SoHo, SoVo and SoFo properties are usually part of may be diverse and complicated if they are occupied by all types of residents from singles, couples, students, office owners to even foreign workers, LaBrooy notes.
And because of the diverse tenant mix, getting all of them on the same page when it comes down to the nuts and bolts of running a high-rise development may prove to be a challenge, he adds.
"Such a diverse mix could be the Achilles Heel of a development," he says. "Five to 10 years down the road, the long-term sustainability of these properties will need to be examined as maintenance issues may arise as tenants come and go."

7. Investment risk
When it comes to investing in SoHos, SoVos and SoFos, LaBrooy says one needs to be cautious and choose properties in locations with good connectivity and amenities.
"These are the products that were not created out of demand but rather out of a population that could not afford to buy the homes being built," he says, adding that one of the reasons developers build these small SoHo, SoVo and SoFo units is probably to create a perception that they are within the affordable range to attract buyers with limited budget.
Moreover, the low interest rate environment and the high LTV ratio allowed by the banks earlier have spurred the growth of speculators. This has shut out many genuine buyers and raised prices to ensure a guaranteed exit with profit for these investors, he says.
This story first appeared in TheEdgeProperty.com pullout on Dec 16, 2016, which comes with The Edge Financial Daily every Friday. Download TheEdgeProperty.com pullout here for free.