Among the world's biggest spenders, China's Chinese are buying up real estate from around the world and Malaysian properties are no exception.
A five-year plan announced by China's president Xi Jinping in March 2015 sets a target for maintaining medium-high growth and building a moderately prosperous society by 2020 via improving internal systems, the economy, competition, infrastructure, transportation, as well as encouraging government and private sectors to expand beyond China.
"Under China's 13th five-year plan, Chinese corporations and entrepreneurs are encouraged to expand their footprint overseas," says Sunsuria Bhd chairman Datuk Ter Leong Yap, who is also the president of the Associated Chinese Chambers of Commerce and Industry of Malaysia and the Chinese Chamber of Commerce and Industry of Kuala Lumpur and Selangor.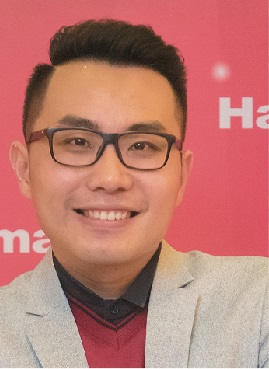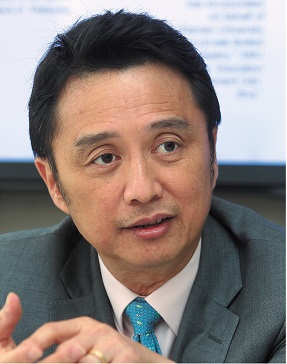 "If Chinese corporations expand overseas, South East Asia (SEA) would be their first choice, and Malaysia the top choice in the region," Ter tells TheEdgeProperty.com.
He believes SEA is set to boom as a region due to its rich resources and growth potential while Malaysia has the longest well-maintained relationship with China.
"Malaysia was the first country in Asean to formalise relations with China back in 1974, and China remains Malaysia's largest trade partner as of 2015. I believe the relationship between Malaysia and China will continue to be good. Malaysia will be one of the biggest beneficiaries if business corporations from China expand in a big way into global and SEA markets," Ter says.
Why Malaysia?
When it comes to Malaysia's real estate, there are several pull factors that attract Chinese property buyers.
"There are a few reasons the Chinese are buying properties around the world, including Malaysia. One of it is that property remains the top investment asset to many Chinese. They are constantly on the lookout for real estate that could offer good investment returns," Ter notes.
He adds that many Chinese property buyers usually choose locations where the Chinese already have an interest in.
"For example, Xiamen University is the biggest draw for Chinese property investors to Sunsuria City in Salak Tinggi, Selangor," Ter points out.
"Xiamen University Malaysia is the first Chinese university overseas, so they are confident of buying properties in the area because the reputable university has already planted its foothold there," he explains.
Sunsuria City is a 525-acre freehold township in Salak Tinggi, while the 150-acre Xiamen University Malaysia, China's first overseas campus, is the core of the township. The township has a gross development value (GDV) of RM10 billion.
The campus saw its first intake of 187 students in February 2016 and its second intake of 300 in April. Together with a third intake in September, Xiamen University Malaysia is expected to have about 1,400 students, of whom 500 are from China. At its full capacity, the university is able to take in 10,000 students. It is eyeing 1/3 of its campus population to be from China.
"No matter what the business is, the investment will benefit more than one industry. For instance, the establishment of the Xiamen University Malaysia campus does not only bring educational benefits, but also commercial and residential property gains around Salak Tinggi," Ter says.
He foresees "a big wave" of investments from China into Malaysia from now and through the next five years.
Another developer, LBS Bina Group Bhd managing director Tan Sri Lim Hock San had also during a recent media briefing said, under China's "One Belt One Road" plan, an initiative that involves the expansion of both land and maritime routes, Malaysia will see "big money" flowing in from China.
"Although people are pessimistic about the Malaysian property market this year, I think the market will not be that bad because we will see hot money flowing in from China.
"There are massive developments by developers from China in the south [Johor] and while they're promoting the projects to the Chinese, they are promoting Malaysia too.
"Our weaker ringgit will be the draw for more foreign investments to Malaysia, especially from China, this year," Lim said during the LBS 2017 outlook press conference on Jan 5.

Who are the Chinese players?
Among the construction companies from China that are already in Malaysia are MCC Overseas Sdn Bhd (which built Tropicana The Residences and W Hotel in Kuala Lumpur), China Railway Construction International Group (Four Seasons Place K), and China State Construction Engineering Corp (The Meridin @ Medini in Johor).
Meanwhile, Chinese property developers in Malaysia include Country Garden Holdings (Forest City Johor @ Gelang Patah, Country Garden Danga Bay @ Iskandar, Johor), R & F Properties (Princess Cove in Johor Bahru) and Greenland Group (Greenland Tebrau @ Tebrau, Johor). These projects have been making headlines in Malaysia with their high-density developments, especially Forest City which is said to have sold 16,000 apartment units so far, with 90% of the buyers from China.
Forest City comprises four man-made islands which will eventually house 700,000 people. It will have office towers, parks, hotels, shopping malls, international schools and other amenities. The construction work began in February 2016.
Quickly expanding its footprint here is China Railway Group Ltd (also known as CREC).
In March 2016, CREC announced that it will spend US$2 billion (RM8.9 billion) to set up its regional centre in Bandar Malaysia. In 2015, CREC and Johor-based Iskandar Waterfront Holdings Sdn Bhd IWH had acquired a 60% stake in Bandar Malaysia from 1Malaysia Development Bhd (1MDB).
Bandar Malaysia is located on the former site of the Royal Malaysian Air Force base. It is planned to become Malaysia's first integrated transit-oriented development with an estimated GDV of RM160 billion.
Earlier this month, Fujian Hexinyuantong Investment Co Ltd and China Railway Liuyuan Group Co Ltd (another subsidiary of CREC) signed an agreement with Paramount Blossom Sdn Bhd to develop a RM650 million property project on a 77-acre land in Seremban.
China Railway Liuyuan Group president Zhang Xiann Feng said the signing of the agreement will see the dawn of a new business era where China's private financial institutions and central state-owned enterprises will work closely with Malaysia-based private enterprises.
Another subsidiary of CREC known as CREC Development (M) Sdn Bhd is partnering Titijaya Land Bhd for an office suites development in Ampang, KL known as 3rdNvenue.
Meanwhile, China's largest port construction firm, China Communications Construction Company Ltd (CCCC) told The Edge that it will soon venture into property development in Malaysia.
It is currently in talks with Eastern & Oriental Bhd and WCT Holdings Bhd to either take up a strategic stake in their projects or take equity stakes in these listed companies for potential mixed projects in Penang and KL.
More to come
VPC Alliance director and chartered surveyor James Wong tells TheEdgeProperty.com that a few Chinese developers had approached the firm to look for land to purchase.
"We have several requests from China to look for land of substantial sizes for township developments. They are eyeing areas about 30km to 50km away from KL, Selangor and in Penang," says Wong.
He adds that now may be a good time for plantation land owners to unlock their land value.
Wong also expects Malaysia to see more new Chinese property players coming into the local market this year.
Hartamas Realty (OUG) real estate agent Tey Ren Zian says Chinese property investors are more comfortable buying products developed by Chinese developers or where Chinese corporations are operating.
"The general impression is that the Chinese buy properties out of China because they are rich, and they favour overseas developers, but that is not so. They prefer products from China because they are more familiar with the developer or construction company," reveals Tey, who offers real estate services to Chinese property buyers.
Besides leaning towards their home brands, the Chinese also consider the location of the projects.

Chinese property investment hotspots in the Klang Valley
Besides Penang and Johor, the top five property hotpots in the Klang Valley for Chinese buyers are KL city centre, Bangsar, Mont'Kiara, Petaling Jaya and Old Klang Road, according to Tey.
Bukit Jalil, which lies adjacent to Old Klang Road, is also beginning to attract their attention due to the new and upcoming projects announced in the vicinity, such as Pavilion 2 @ Bukit Jalil City. They are also the cheaper alternatives to KLCC, Bangsar and Mont'Kiara, he adds.
"Like many foreign investors, when they are not familiar with a place, they often choose the most prime locations because these prime areas are more value-guaranteed and widely-known, which raises the potential for tenants," Tey offers.
They buy in KLCC, Bangsar, Mont'Kiara and Old Klang Road for investment and self-occupancy while Petaling Jaya attracts those who have children studying there.
"There are a few colleges and universities located around Petaling Jaya, and some of these colleges target the China market so there are many Chinese students. I know a number of Chinese who bought in Petaling Jaya for their children's convenience, as well as for investment," he says.
Besides, Petaling Jaya is a mature suburb and not far from KLCC. "They buy and then sell upon their children's graduation, so the margin they earn will make up for the tuition fees they have spent in the past few years," Tey adds.
MM2H still attractive
The Malaysia My Second Home (MM2H) scheme remains one of the biggest attractions for Chinese buyers.
"MM2H is a brilliant idea in drawing talent migration to Malaysia and boosting local property sales to foreigners, especially to the Chinese who are always on the lookout for foreign properties and sending their children to study overseas," Sunsuria's Ter says.
"Malaysia is an ideal second home destination for them because language is not a barrier here compared with other neighbouring countries such as Thailand and Indonesia.
"Malaysia's property prices are also relatively reasonable in the region. We also provide various product choices and international education options that the Chinese are concerned about," Ter explains.
As at June 2016, there were 30,194 MM2H approvals, where the majority (24% or 7,235 participants) were from China, followed by Japan (13.2% or 3,993 participants) and Bangladesh (10.9% or 3,239 participants).
Nevertheless, he believes more can be done to push the MM2H programme.
"The promotion of MM2H was strong in China when it was launched but I see less publicity of late. Besides that, maybe we should consider speeding up the applications by simplifying the process," Ter says.
The number of MM2H applications in recent years have declined. In 2015, there were 2,211 applications, 28.1% down from 3,074 in 2014. The number of applications from China also fell 45% to 719 participants in 2015 from 1,307 the previous year.
Commenting on what deters Chinese buyers and investors, Ter mentions safety and security issues.
"No one likes to live under threat. The police perform well but [security] can be improved to make Malaysia the best place to stay in," Ter says.
This story first appeared in TheEdgeProperty.com pullout on Jan 20, 2017, which comes with The Edge Financial Daily every Friday. Download TheEdgeProperty.com pullout here for free.