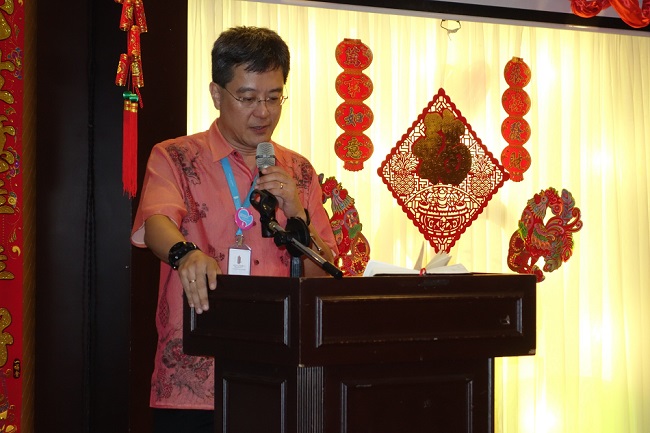 PETALING JAYA (Feb 20): There may be a slowdown in the property market but niche developer Bukit Kiara Properties Sdn Bhd (BKP) has recently announced that the processing of their contractors' payments would be changed from once a month to every two weeks.
The initiative aims to assist contractors to maintain a healthy cash flow during these challenging times, and to encourage them to deliver better quality for BKP's VERVE® Suites KL South project, said BKP in a press statement today.
BKP made the announcement during its Business Associates Dinner recently, which drew more than 200 contractors and guests.
BKP group managing director Datuk NK Tong (pictured) said many business associates are facing tight cash flow, volatile material pricing and unpredictable currency exchange rates in the current business environment.
"We understand the challenges, and would like to help them manage this by processing their payments every two weeks. It is timely that we rise to the occasion together and work as a team," he said.
He believed that with the easing of contractors' cash flow, "it will help the wheels to turn better and faster", he added.
"In return, we expect our contractors to put their best people on our job and deliver quality work for our project".
Tong also requested contractors to issue prompt payments to their sub-contractors and workers, to ensure good quality work from the beginning, instead of spending unnecessary time and costs in rectification works.
Located on Old Klang Road, VERVE® Suites KL South is a freehold luxury serviced apartment project which features fully-furnished designer suites and SOHO units within two towers. Owners of the first tower have started receiving their keys since last September, while units in the second tower will be handed over this year.
The completed tower achieved a high First Time Quality (FTQ) score of 72%. This means that 72% of the units were handed over to homeowners on the very first inspection, without touch-up requirements.
"The FTQ score of 72% has surpassed the highest we have achieved, at the last tower of VERVE® Suites Mont'Kiara, which stood at 66%. I would like to thank all our business associates as each one of them has helped to achieve this standard. It is a reflection of the team's commitment towards quality and customer delight," said Tong.