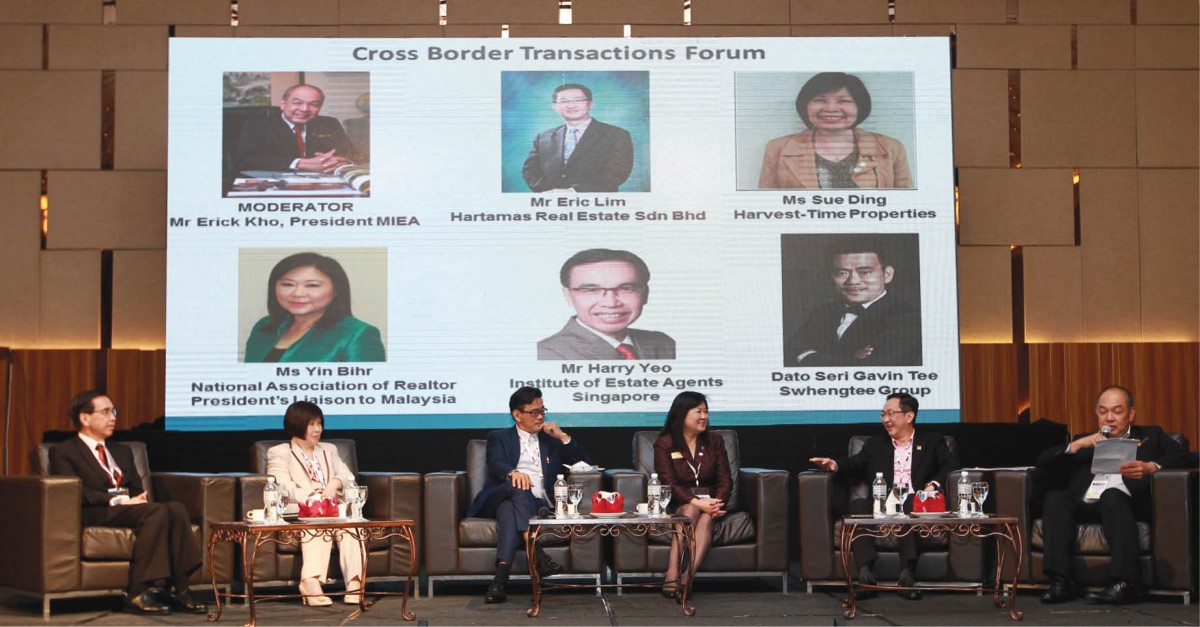 SETIA ALAM (March 10): Every country has its own set of challenges but among the main hurdles faced by investors, including Malaysians, when it comes to investing in properties overseas are financing and legal issues. This was raised during a forum at the recent two-day Malaysian Annual Real Estate Convention 2017 (MAREC'17), organised by the Malaysian Institute of Estate Agents (MIEA) on March 3 and 4.
Singapore's Institute of Estate Agents president Harry Yeo said while the vision of a single and integrated market under the Asean Economic Community (AEC) is a good idea, in the real estate sector, there are still "legal, knowledge and connection" hurdles to cross.
The AEC promotes economic integration in the region as a single market and production base characterised by free flow of goods, services and investments, as well as freer flow of capital and skills. It aims to tap into the potential of the region as an integrated and single investment destination.
"For example in Myanmar, which is part of Asean, for now we still can't invest there because [the laws in Myanmar] do not allow it. An integrated market requires countries to open up," said Yeo.
He added that knowledge and understanding of the local market are very important for investors. "Same goes for the connection. But connection-wise, we now have Arena (Asean Regional Real Estate Networking Alliances)," he said during the "Cross-border Transactions Forum" on March 4 at Setia Alam Convention Centre in Shah Alam, Selangor. TheEdgeProperty.com was the media partner for the event.
The forum was moderated by MIEA president Erick Kho and included Harvest-Time Properties Sdn Bhd principal Sue Ding (who focused on the Australian market), Swhengtee International Sdn Bhd group president Datuk Seri Gavin Tee (China market), National Association of Realtors' president's liaison to Malaysia Yin Bihr (US market) and Hartamas Real Estate Sdn Bhd group managing director Eric Lim (UK market).
On the Australian market, Ding said the recent influx of foreign investors has prompted the government to put in new restrictions to curb such investments, making it more difficult for foreign investors to come into the property market.
"[To purchase Australian properties] you can get a loan but the percentage is very low or minimal which is about 60% to 70% of the valuation price at the end, during settlement. And if you go to second-tier banks, the interest rates will be very high," she said.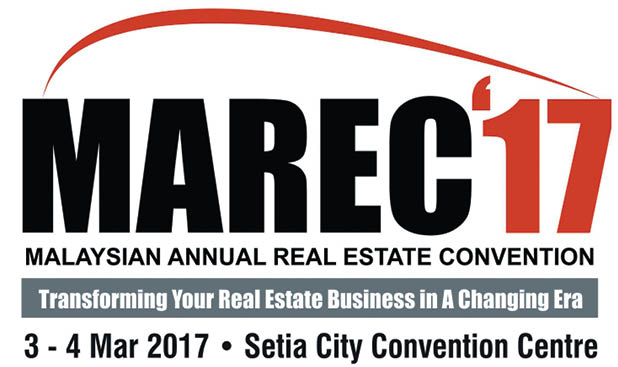 It is also rather challenging for a foreigner to purchase properties in China. Swhengtee International's Tee noted that foreigners are not allowed to buy residential properties in China unless they have working visas.
"[Thus] there are not many Malaysians who have invested in China. On the Malaysian side, they [the Chinese] don't invest much in the Kuala Lumpur city centre, they are more inclined to invest in Iskandar Malaysia in Johor — attracted by Chinese developers who have projects there."
In terms of foreign investment policies, Tee thinks that Malaysia is an attractive market for foreign investors. "But moving forward, Malaysia may face challenges when more countries in the region open up their markets," he said.
US-based National Association of Realtors' president liaison to Malaysia Yin Bihr said the US market "is still a very good place to invest", despite the high property values. She noted, however, that more efforts are being taken to prevent money laundering.
"First of all, you have foreign investors coming in [to the US property market] and paying cash, so now we have escrow companies to manage these transactions and crack down on the money trail.
"And second, you have the money-lending challenge. Foreign investors can borrow money in the US but there are more restrictions and you need to provide more documentation for it now.
"Third is taxes. Investors need to be more knowledgeable in the ramifications of purchasing or selling properties in the US because tax is involved," she said.
Over in the UK, however, financing for London properties are "quite readily available" where the eligible loan amount is about 50% to 80%, depending on the property's location, according to Hartamas Real Estate's Lim.
"If your property is far away from the London city centre, the margin may be lower, say about 50%. For properties located beyond Zone 4 of London, banks are very careful [with approving loans] unless it is a project by a renowned developer," he said.
Lim added that UK is one of the most popular overseas property markets for Malaysian investors as the property market there is "easy to enter and exit".
"The rental yield [in the UK] is also very strong, it is about 4.5% to 5% and some of the new property projects have already received renting requests even before they are completed," he noted.
This story first appeared in TheEdgeProperty.com pullout on March 10, 2017. Download TheEdgeProperty.com pullout here for free.