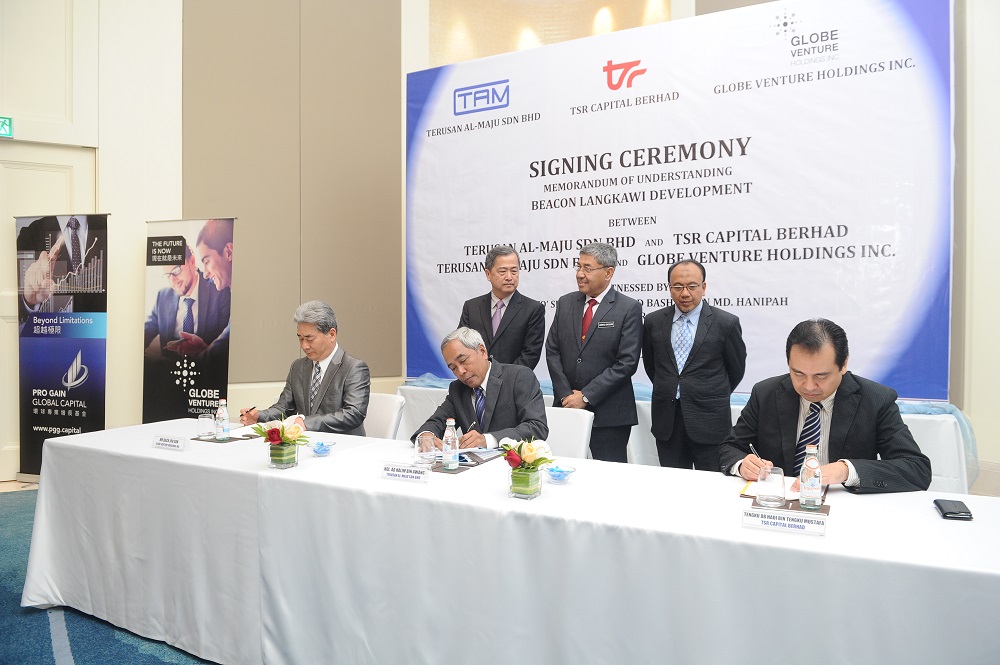 PETALING JAYA (March 16): TSR Capital Bhd has signed a Memorandum of Understanding (MoU) with Terusan Al-Maju Sdn Bhd and US-based investment company Globe Venture Holdings Inc to develop a 76-acre resort township project in Langkawi with an estimated gross development value (GDV) of RM3.25 billion.
The three parties signed the MoU today, which was witnessed by Kedah Chief Minister Ahmad Bashah Md Hanipah.
TSR Capital deputy chairman Tan Sri Lim Kang Yew said in a press statement that the 76-acre site is located just beside St Regis Langkawi, fronting the Andaman Sea.
"The project named Beacon Langkawi will be a family-oriented leisure and entertainment resort-like township, which will be operated by a well-known operator," he added.
TSR Capital executive director Tengku Ab Hadi Tengku Mustafa noted that the company intends to develop Beacon Langkawi into a high-end property development which comprises residential, resorts & hotels, commercial and corporate buildings catering to the tourism and services industry.
Terusan Al-Maju is a local property investment company and also the land owner.
Its CEO Kolonel Ab Halim Awang said the company envisions this project to generate more income for Langkawi, while raising the standards of its facilities and services to meet the demands and requirements of luxury tourism.
Globe Venture intends to invest in the Beacon Langkawi development via its investment funds. The company was incorporated in Nevada, US, and is a wholly-owned subsidiary of Terafox Corp. It is a leading global provider of institutional and private client wealth management solutions, including asset management, investment processing and investment operations.