NON-STRATA RESIDENTIAL CATEGORY — BRONZE
DUTA TROPIKA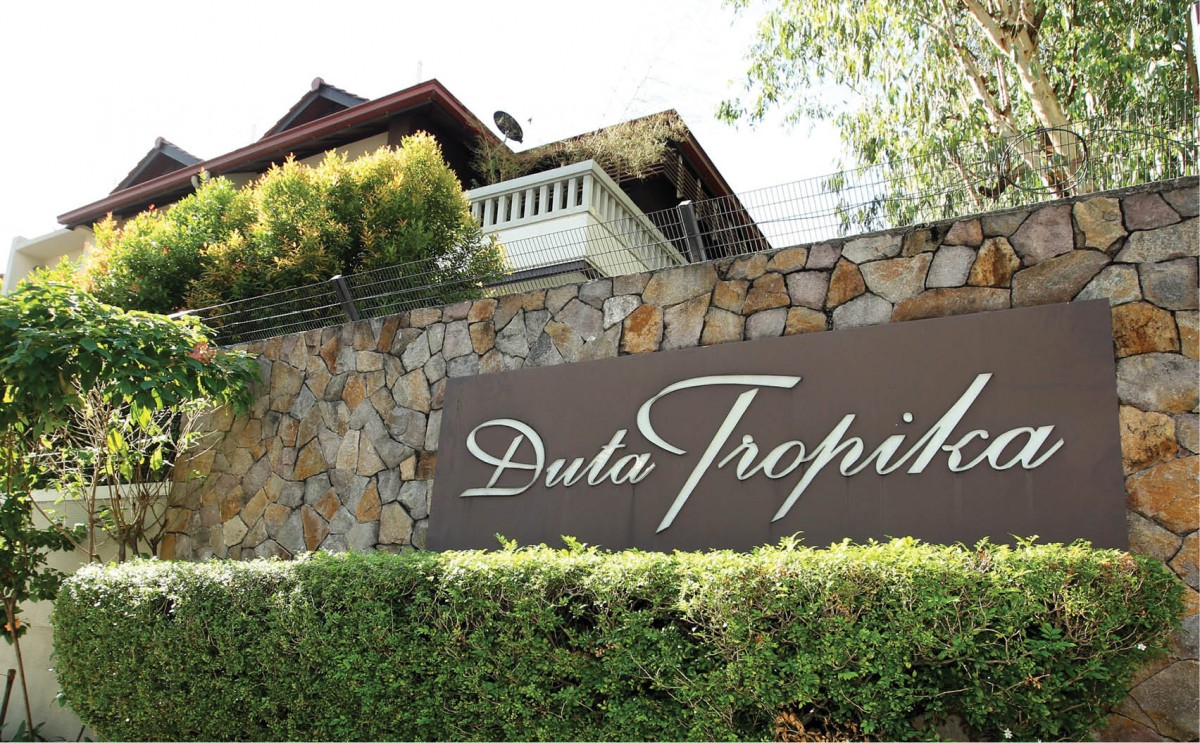 A GOOD neighbourhood is more than just a place where people can walk without fear of crime or where facilities and amenities are ample and well maintained.
"A great neighbourhood should be measured by the sense of community that prevails — a place where its residents know each other and the children can play safely within its perimeters.
"They [residents] act as a community and not as individuals when they need to voice out something for their homes and the neighbourhood," says Duta Tropika's homeowner association alternate director Muhammad Azhan Abdul Hamid.
Duta Tropika is a high-end villa development nestled on a freehold land along Jalan Dutamas 1, Kuala Lumpur. As a resident and owner here since day one, Azhan is proud to say a strong sense of community is what makes Duta Tropika a unique development.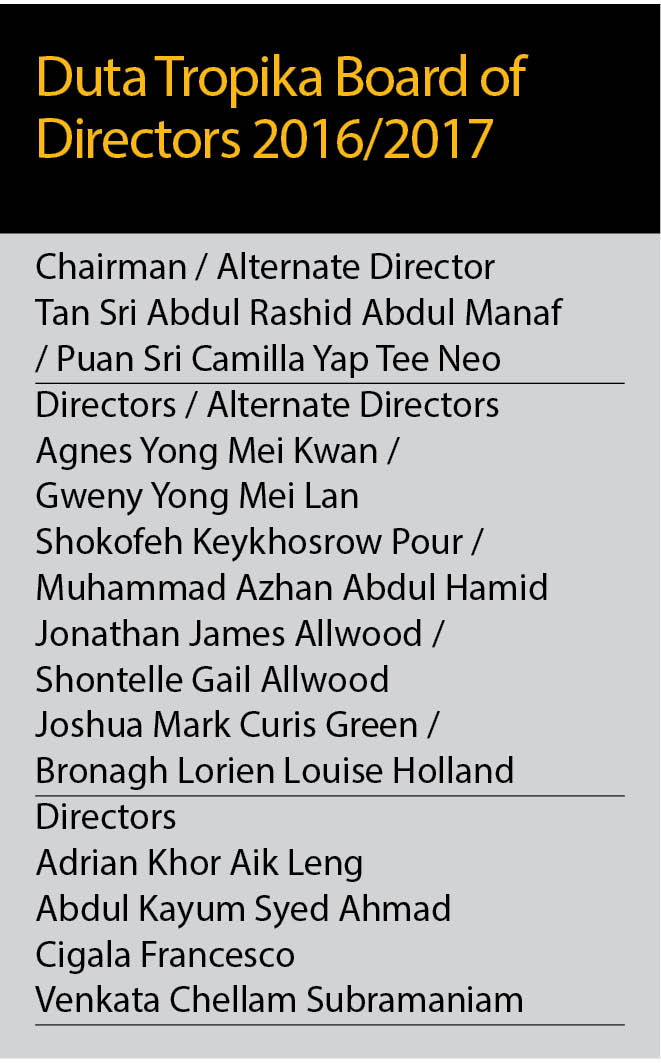 "You will not get this [sense of community] anywhere. We [the residents] know each other. We have close relationships with each other and help each other when the need arises," he says. "For example, we have an active WhatsApp group chat, which the property management team is also part of, to share information, ask for opinions and to discuss community activities."
It is this sense of community that has helped the project receive the Bronze award in the non-strata residential category of TheEdgeProperty.com Malaysia's Best Managed Property Awards 2017.
Duta Tropika is currently being managed by Henry Butcher Malaysia (Mont'Kiara) Sdn Bhd.
Completed in August 2006 by S P Setia, the developer was the property manager of Duta Tropika from day one until Henry Butcher was appointed as the new property management team in March 2015.
"The board of directors is happy with the services provided by Henry Butcher. The 2016/2017 contract renewal says it all. We shortlisted three companies last year, but we decided to choose Henry Butcher because of their serious commitment to the property and community," Azhan notes.
Duta Tropika director Adrian Khor Aik Leng adds that one of the best initiatives by Henry Butcher was the WhatsApp group chat.
"Penny Ong [Henry Butcher Malaysia building manager] is very responsive to the residents' questions and concerns [in the chat]. I think this is something that we were looking for — a committed and responsible property management team," Khor shares.
The challenge
Ong says there were a number of challenges during the transition phase when it first took on the management task at Duta Tropika. One was the case of the missing layouts and building plans of the project.
"Some layout drawings of the project were missing during the transition so we had to create a compound of the drawings by sourcing them piece by piece from contractors and the developer. The drawings are important especially when the houses start to age and may have leakage problems. They also help with the maintenance of building façades to ensure they look the same as in day one," explains Ong.
In terms of quantity, Duta Tropika, Ong admits, does not boast many facilities. "We have a swimming pool, a children's playground, function room and gym. However, having fewer facilities than others does not mean that the property is any easier to manage, she says. "Because Duta Tropika has few facilities, the available facilities are in high demand by the residents," she adds.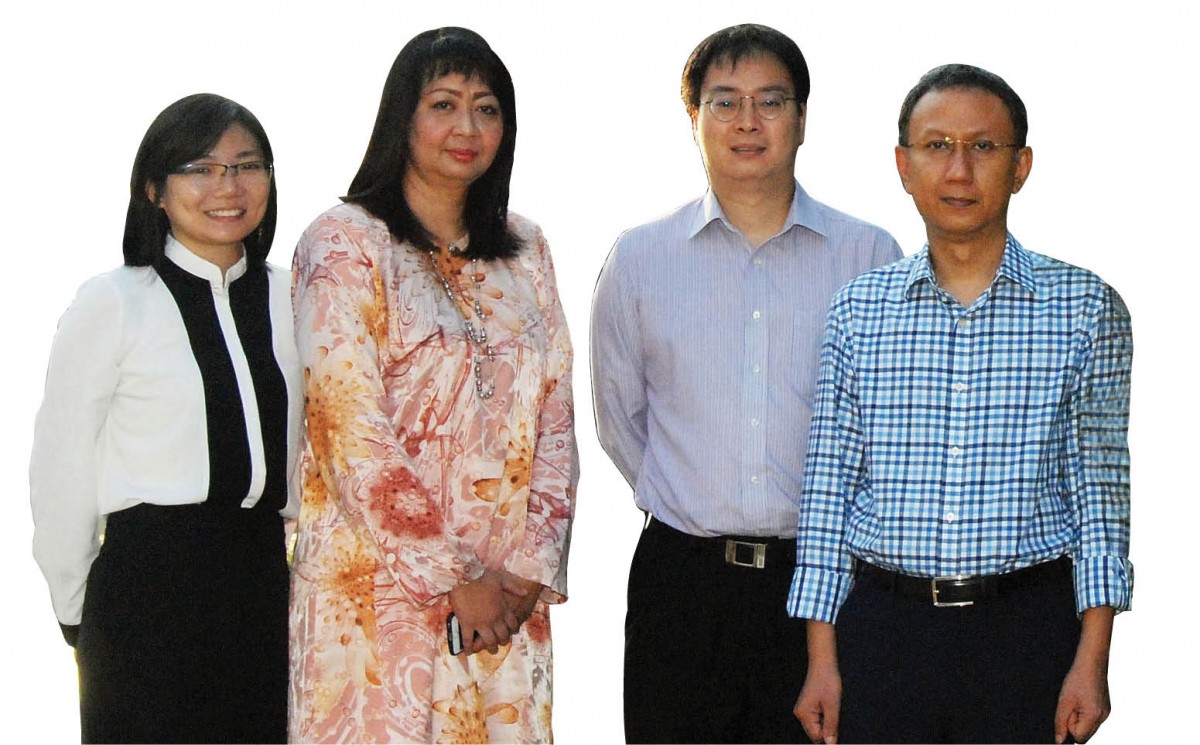 Meanwhile, the management team has upgraded the swimming pool by adding more sunbathing deck chairs and shades. The team has also added a sound system and projector in the function room, upgraded the IT system as well as the security system in phases.
Moving forward, the board of directors and the management team plan to resurface the internal road, as well as continue with the security upgrading project which has already seen a new security card system, a new gate installed at the main entrance, as well as an investment in a security mobile application called Graaab.
The mobile app enhances the security and communication in the community with features like emergency assist, intercom call, real-time notice board and visitor registration.
"Every resident has this app to ensure whoever that comes into the neighbourhood is someone authorised by a resident," Ong notes.
Khor says security has always been the biggest concern of the community because Duta Tropika is located right opposite the busy Solaris Dutamas integrated development that features the Publika Mall.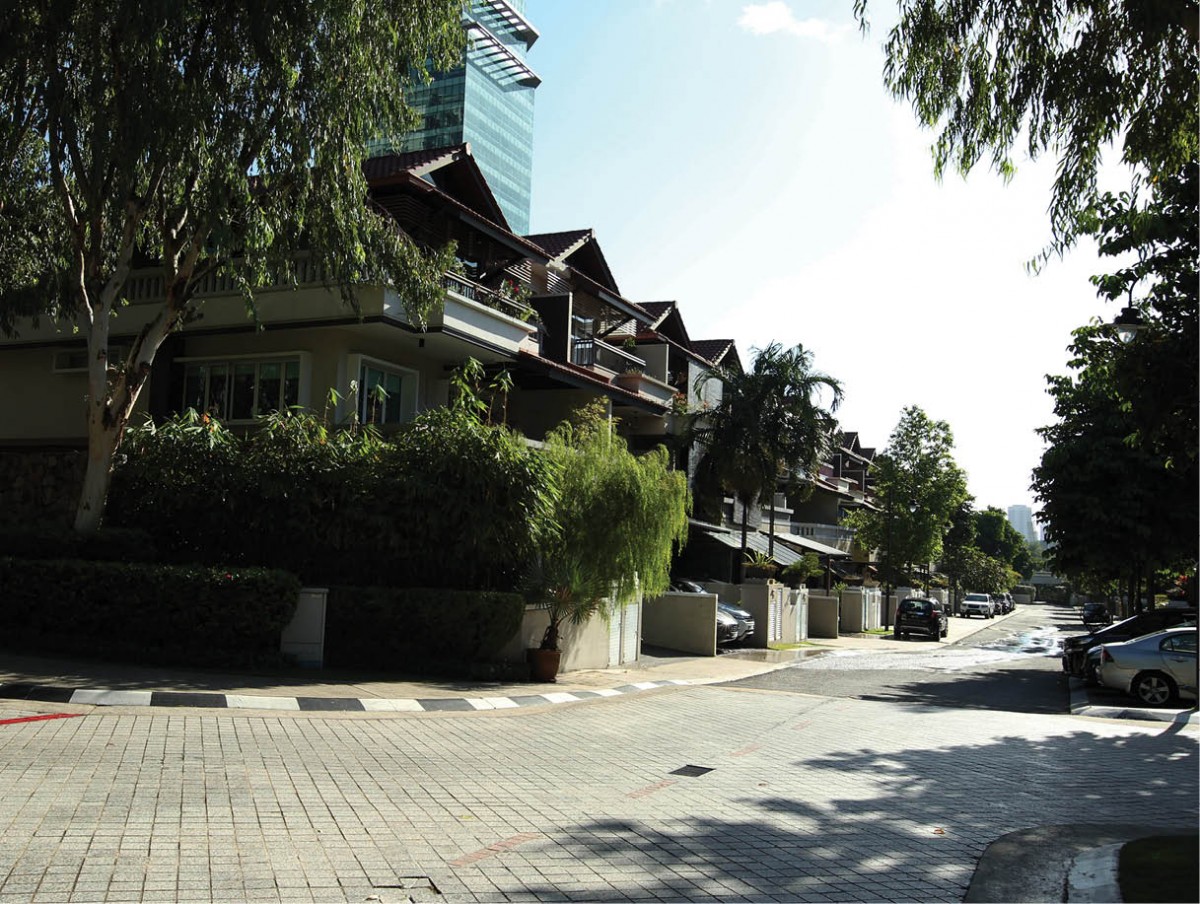 "We can't deny that Solaris Dutamas did add value to Duta Tropika because the one-stop shopping hub is just a few steps away from our homes. However, we are also concerned with issues like loud music at night and double parking on the road sides," Khor says.
While nothing can be done because this is beyond Duta Tropika's perimeters, Khor says the board of directors, management team and the residents have acted as a community in raising the issue to the local authority.
"The pressure from a community is stronger than from an individual," he shares.
Automated maintenance schedule
One unique aspect of Duta Tropika's management system is its automated maintenance schedule mechanism.
It is a custom-made checklist and schedule for the property management team to check different aspects and parts of the property, its facilities and even outside its perimeters, weekly and monthly.
"It sounds silly to walk around the neighbourhood with a checklist. However, this is the most efficient way to keep track of the condition of the property and spot things that are not in order. The board and Henry Butcher actually sat down and built the mechanism together," Azhan says.
He explains that through regular checks and records, the daily operation efficiency is enhanced and, more importantly, information gathered from the checks can be used to build a Duta Tropika database.
"With all these recording work, we are able to build a database from the dashboard. You will know what and where the most common problems are. We can then schedule our manpower and resources better. This record will be very important as a reference of accurate information when Duta Tropika is to go through a major refurbishment project in the future," says Azhan.

S P Setia: Keep sustainability in mind when designing a project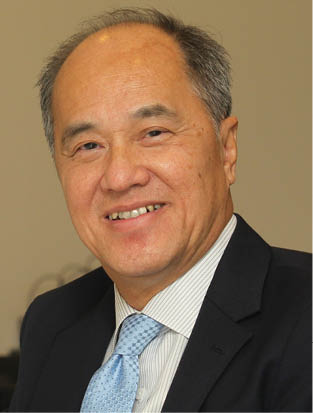 Duta Nusantara and Duta Tropika, the Silver and Bronze winners respectively in the non-strata residental category of TheEdgeProperty.com Malaysia's Best Managed Property Awards 2017, were developed by one of Malaysia's top developers, S P Setia Bhd.
Both projects were completed a year from each other and both are located in the same Dutamas vicinity in Kuala Lumpur.
"More than 10 years back, luxury developments with the gated-and-guarded concepts were very limited. Duta Nusantara was designed with 42 units of bungalows in the centre of the master plan surrounded by 136 units of semi-detached homes linked with roads and walkways connected to the beautiful clubhouse," its deputy president and chief operating officer Datuk Wong Tuck Wai recalls.
There are a total of 11 different designs of these homes in the low-density development to cater to the various tastes and preferences of discerning homebuyers. The lush landscape offers a calming effect for residents while a very effective security system was put in place, allowing its residents to sleep peacefully at night.
"Meanwhile, Duta Tropika is located on a long and narrow strip of land, hence the architect had proposed courtyard villas in the centre of the development sandwiched by garden villas on both sides," he shares.
Each garden villa features a balcony with white glazing on the top floor which reflects the house light when switched on.
"What makes the homes here even more unique is that an entire floor of each of them is a Master Suite. This development also features a clubhouse with swimming pool, gazebos and a spa pool," Wong adds.
As a developer, Wong says it is crucial that the sustainability aspect of the development is incorporated from the design stage.
"It is important that good practices are put in place at this juncture as this will serve well for the sustainability of the project even after it is passed on to the joint management body (JMB) or management corporation (MC)," stresses Wong.
"We would like to congratulate the managements of these two projects for winning the awards as a recognition of their efforts.
"We hope both will continue to do their best in maintaining the said properties and to ensure that the value of these properties are protected and appreciated, and that the quality of living continues to be enhanced in the years to come."
TEPBMA2017
For more stories on the Awards, click here.
This story first appeared in TheEdgeProperty.com pullout on April 7, 2017. Download TheEdgeProperty.com pullout here for free.