NON-STRATA COMMERCIAL CATEGORY — SILVER
THE PINNACLE, SUNWAY CITY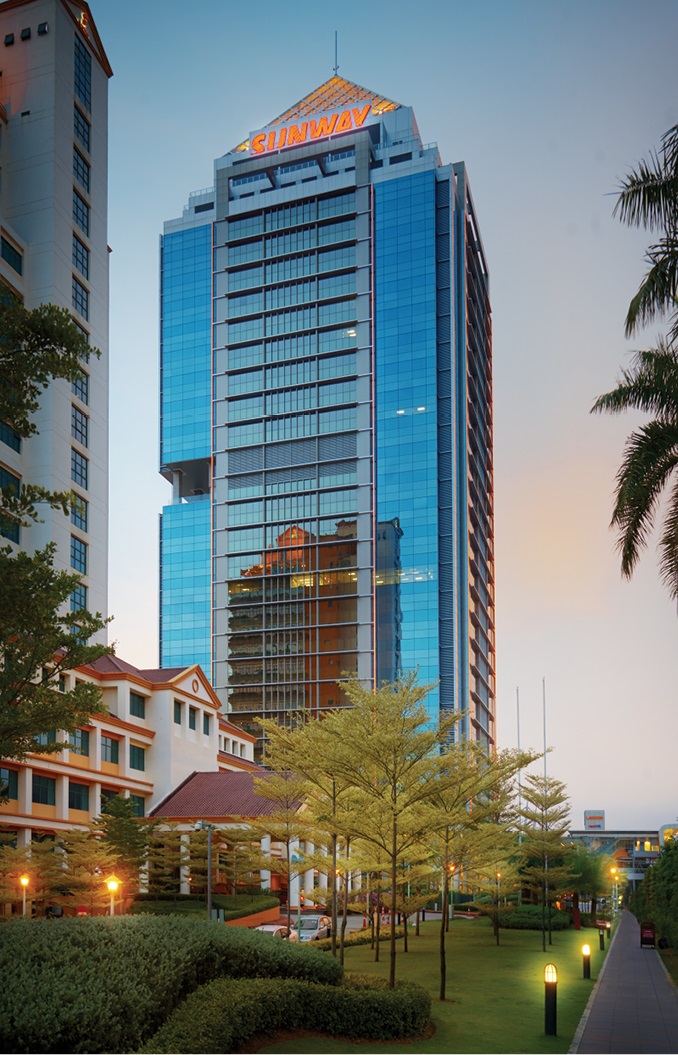 Stepping into The Pinnacle @ Sunway lobby seems to transport you into a futuristic expanse, yet one that exudes warmth and security within its solid structure.
The iconic 27-storey office which sits on a 1.8-acre site could hardly be missed along the drive into Sunway City, Selangor as it is the tallest building in the area. With a gross lettable area of 704,024 sq ft, one of its unique selling points is its 25,000 sq ft floor plates, catering to companies that want to fit their entire operations on a single floor.
Other attractive features are a double-volume sky lounge, gymnasium, lactation room, prayer rooms and additional meeting rooms on Level 14.
During construction, Sunway Construction utilised local materials and employed the Virtual Design Construction technology to minimise waste. Trees from the original site were transplanted and The Pinnacle has 27% greenscapes. These efforts have earned it both the Building & Construction Authority (BCA) Greenmark gold rating and Green Building Index certification. Managed with Sunway's Computerised Maintenance Management System (CMMS) and Building Automation System (BAS), it is also MSC Malaysia certified.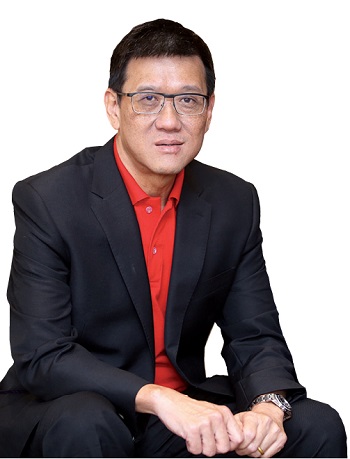 Stepping up to the task of managing this remarkable building is Sunway Property & Facilities Management Sdn Bhd (SPFM), Sunway Group's asset management firm. In recognition of the high standards practised by the team in ensuring long-term sustainability, The Pinnacle has won the Silver award in the non-strata commercial category in the inaugural TheEdgeProperty.com Malaysia's Best Managed Property Awards 2017. It also received TheEdgeProperty.com Editor's Choice Award: Built for Sustainability.
Overcoming initial resistance
"When we first started developing The Pinnacle, we encountered some problems because at that time, Sunway City was better known as a 'fun' resort city and many companies had difficulties perceiving it as a work location," chief operating officer of SPFM, Cheng Jew Keng tells TheEdgeProperty.com.
"Only when the building was completed with the amenities, connectivity and accessibility joined by the seven supporting components of Sunway City — residences, retail, hotels, a theme park, education institutions, a medical centre and other offices — did they accept the work-life balance concept."
"Today, we have achieved 99% occupancy rate," says Cheng, adding that their international tenants include those from Germany, France and Sweden, which adhere to strict regulations on safety and energy conservation.
"At Sunway, we look at the bigger picture. It is too late to start managing when the building is completed. It all starts from the very first day during the planning stage," stresses Cheng.
Satisfied tenants equal smooth collection
Based on a survey conducted in 2016, 98% of Sunway Pinnacle's tenants reported they were satisfied with the building's maintenance. The Pinnacle has also been achieving a collection rate of 94% at an average collection period of two days with 95% making payments.
"A satisfied customer will be a paying customer. In the recent Malaysian Institute of Professional Property Managers (MIPPM) conference, most questions raised were on how to sue [defaulting] tenants. I had to voice my opinion that the most important aspect is not on how we can take legal action against our tenants, but to ensure they are fulfilled," says Cheng.
"I feel that litigation is the last resort. It is costly, time-consuming and causes friction. It is better to engage with our tenants to find out the issues they face and how we can assist them towards settlement," Cheng emphasises.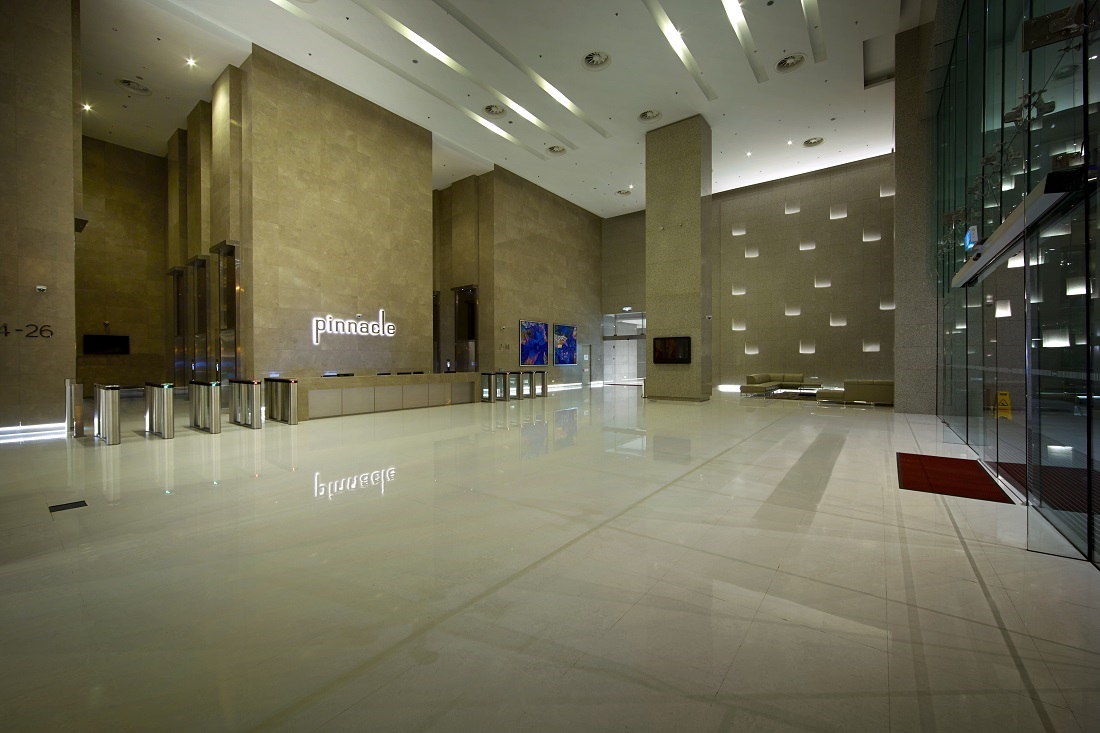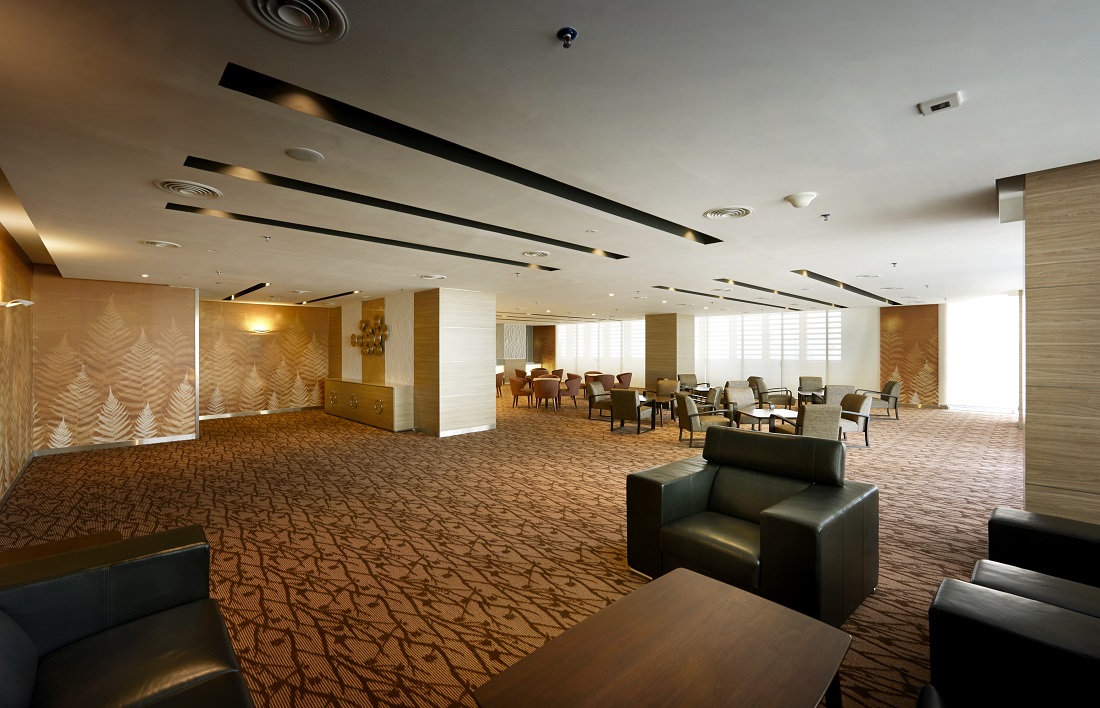 No compromise on security
The same survey also shows that 100% of the tenants are satisfied with the security at The Pinnacle.
A total of 211 CCTV cameras keep the whole building under surveillance round the clock. Sunway City itself is equipped with more than 3,000 CCTVs monitored by Sunway Group. Cheng notes that although The Pinnacle is interconnected with bridges and walkways to the Sunway Pyramid Shopping Mall, Sunway Resort Hotel & Spa and the Bus Rapid Transit (BRT) station, the vigilance kept ensures security at The Pinnacle is not compromised.
"The security guards are trained by Sunway's own private security force led by ex-policemen who patrol the building diligently, besides armed auxiliary police stationed at the lobby. The Pinnacle also integrates a Visitor Management System (VMS), which is a kiosk for visitors to register themselves and process their own visitor cards, after their information is recorded at the security control on the first visit," says Cheng.
Optimising resources
Cheng shares that Sunway has invested in a web-based property management system in 2015 to handle billings and collections as well as tenancy management called the YARDI Voyager.
The system has contributed to greater efficiency and productivity. "We have a team of seven credit controllers, each capable of handling 200 accounts, compared to the previous system which was very time-consuming. For example, the new system will help keep track of tenancy expiration, instead of requiring manual checking. The time saved enables the team to carry out value-added services such as building relationships and exploring further innovations and improvements," says Cheng.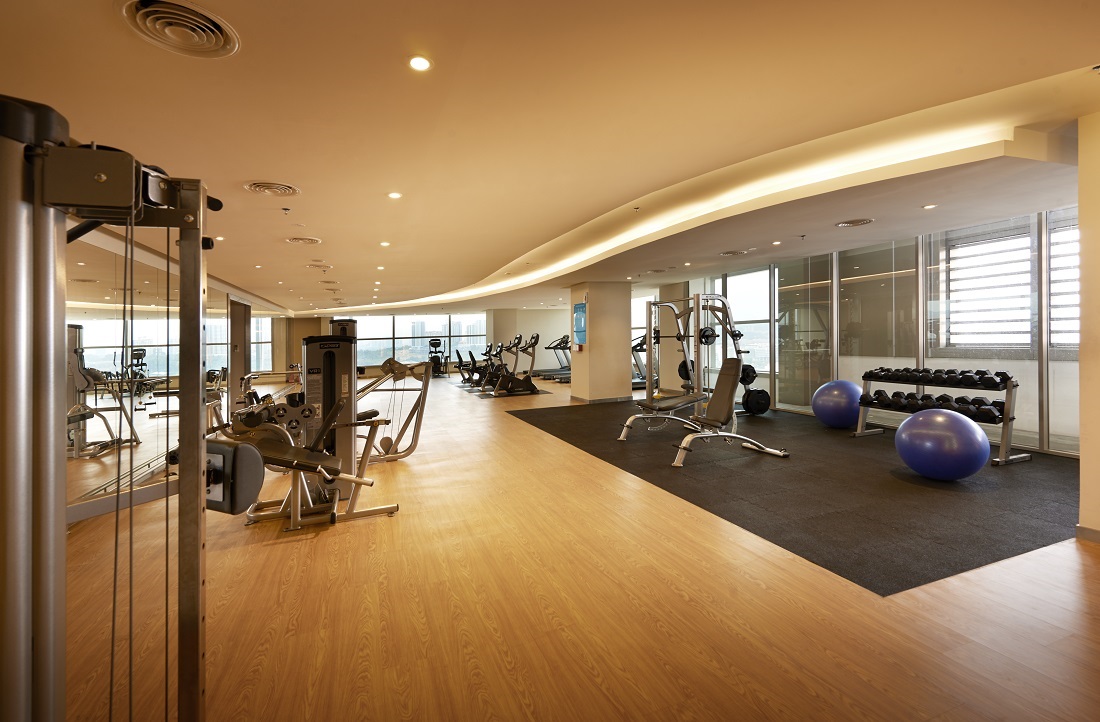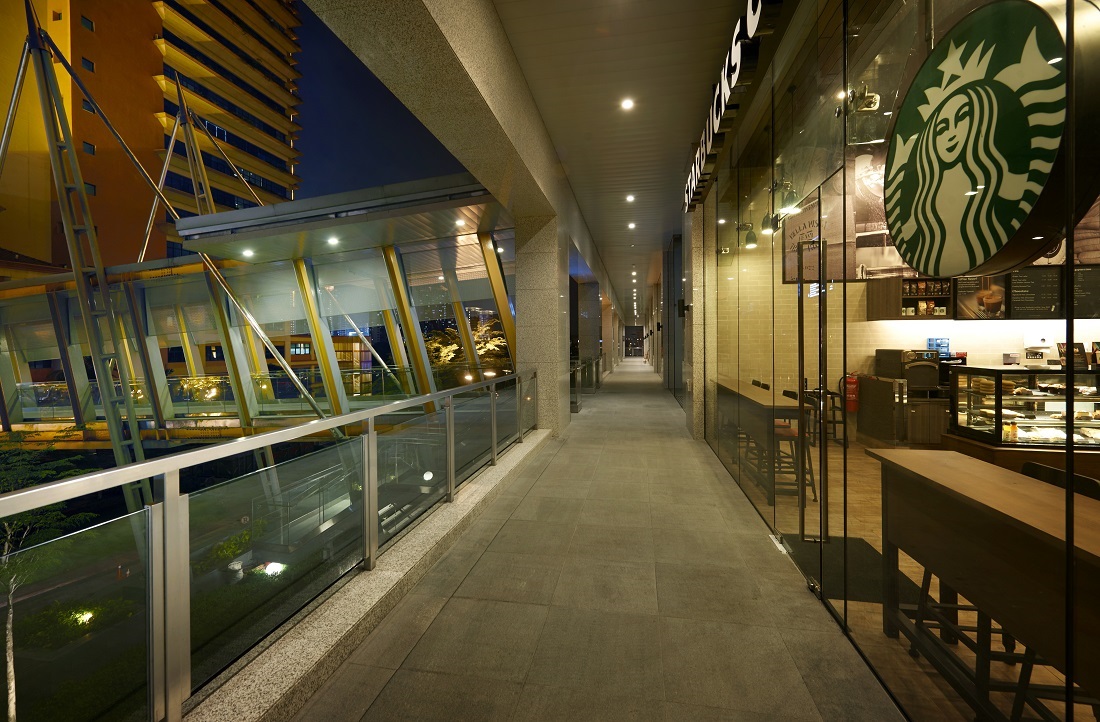 The team has also ensured resources are optimised. "The Pinnacle is managed at RM1.14 psf instead of the industry average of RM1.50 psf. We also operate on 25% less water and 32% less energy than non-green buildings," Cheng highlights.
The Pinnacle runs a low-cost system which minimises the use of conventional cleaning materials that could be harmful. "At Sunway, we train all our cleaners quarterly on how they should dress, or how to use certain chemicals," Cheng explains.
Cheng likens building maintenance to a human body, whereby if one part breaks down, it cannot function optimally.
"We do a lot of preventive maintenance to ensure we are always ahead. We cannot leave things to chance and it is important to ensure everything is always in tip-top condition. We don't start to repair only when things break down or when people start complaining," he says.
Another principle Cheng believes in is to never avoid tenants when problems arise. "It is important for us to resolve issues with our tenants and respond within the time frame promised. That is how you build lasting trusted relationships with them," says Cheng.
On par with international standards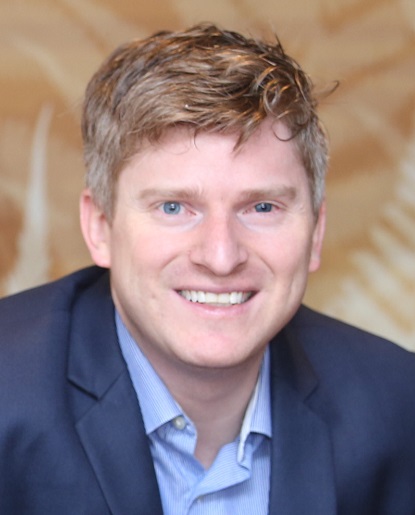 One of the tenants which has been headquartered at The Pinnacle @ Sunway since May 2013 is Roche (Malaysia) Sdn Bhd. "In fact, we just expanded last year to another floor at The Pinnacle for the regional shared service centre office," finance and administration director of Roche, Mathis Heuss shares with TheEdgeProperty.com.
Previously located at Jalan Tun Razak, Heuss says The Pinnacle at Sunway City was the best fit for its relocation because of the generous floor plate which has enabled it to compress operations into one floor instead of the previous three.
"This translated into a double-digit discount for us," says Heuss.
Sunway is also more traffic-friendly compared to their former location. "Although I stay in the KLCC area, it actually takes me only about half an hour to reach office because traffic is heavy on the reverse direction. My staff members also enjoy the connectivity via major highways as well as the BRT station. Most of our clients are also located in the vicinity of Petaling Jaya," says Heuss.
As one of the first tenants, he has seen the amenities growing over time. "Everything is so easily accessible here, from restaurants to healthcare to banks. What we truly appreciate is the management team's response when we encounter issues as we always get an answer from them. My staff members' satisfaction is very high and we do not have much to complain about," says Heuss.
As a global leader in sustainable practices in the pharmaceutical industry, Roche has to adhere to strict global guidelines like their yearly goals of carbon dioxide emission reduction. Heuss declares the building's security and safety features meet the group's globally audited scorecard.
Having experienced being based in its Switzerland headquarters in Basel, which is one of Europe's most sustainable and professionally managed buildings, and having visited many headquarters in Asia, Heuss offers, "I will say that The Pinnacle is up to standard. Not only are we a part of the office building, we are a part of the entire township and community."
Sunway's direct involvement sustains strong value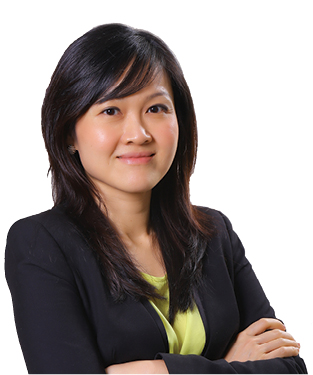 Managing director of Sunway Bhd's property development division for Malaysia and Singapore, Sarena Cheah, recognises that property management is crucial in the entire property development value chain. As such, Sunway operates all the properties that it builds and owns, via its management arm, Sunway Property & Facilities Management Sdn Bhd (SPFM).
"SPFM is experienced from managing our vast portfolio of assets totalling 30 million sq ft in gross floor area.
"The Pinnacle was the first time we exploited Sunway Construction's Virtual Design Construction capabilities for one of our own buildings. It is also a data-driven design, which no other company can support better than SPFM," Cheah tells TheEdgeProperty.com.
As the largest co-investor in its developments, the consistent performance of its properties has a direct impact on Sunway.
Cheah notes that TheEdgeProperty.com Malaysia's Best Managed Property Awards 2017 is a good step towards raising the bar on Malaysian property management.
"It showcases the importance of managing and sustaining a property, which will inadvertently add value to its stakeholders. Buildings that are well maintained will draw better tenants and improve rental yields. Besides granting occupants peace of mind, quality environments reinforce trust and, in turn, market appreciation and repeat investments in Sunway properties. Ultimately, a well-planned and sustainable building saves manpower and cost in the long run, as it eases maintenance and consumes less energy," she says.
TEPBMA2017
For more stories on the Awards, click here.
This story first appeared in TheEdgeProperty.com pullout on April 7, 2017. Download TheEdgeProperty.com pullout here for free.