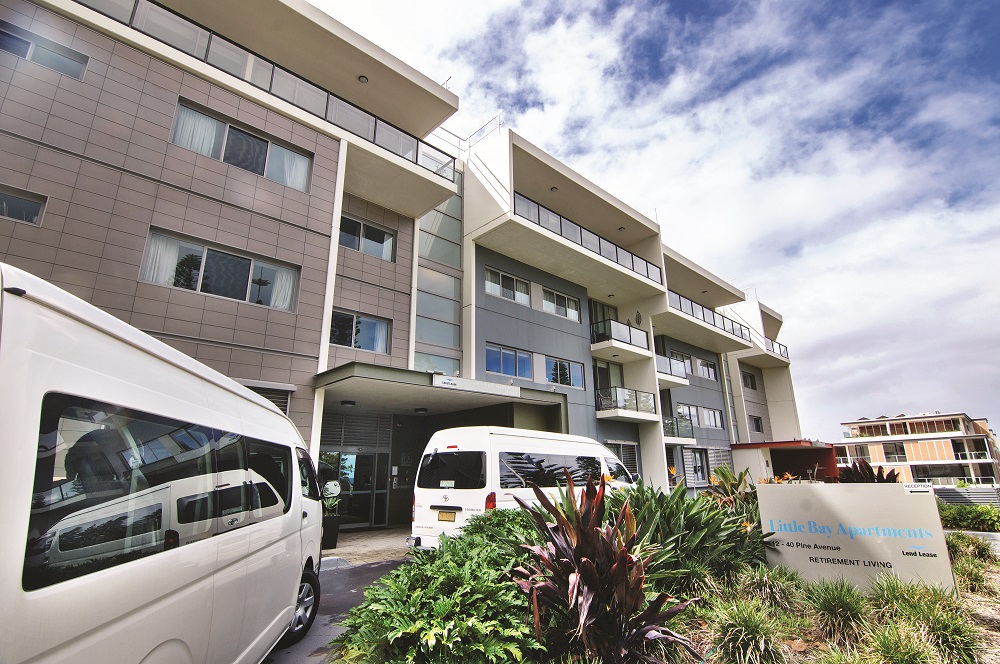 BESIDES urban regeneration of mixed-use integrated developments, Australian property giant Lendlease has also ventured into senior living, or retirement villages. It is now the largest operator of retirement villages in Australia, with 71.
One such village is Little Bay Apartments, located about 40 minutes' drive from Sydney's CBD. It comprises 71 one- to three-bedroom apartments sized from 861 to 1,722 sq ft. According to Lendlease, the units range in price from A$600,000 (S$640,710) for a one-bedder to more than A$2 million for a three-bedder on the top floor. On top of the purchase price, residents will have to pay a monthly conservancy fee ranging from A$800 to A$1,100, depending on the unit size.
Little Bay Apartments is fully sold and has a waiting list. The average age of residents is 78. "People opt to move into retirement villages because they want to live among like-minded people and participate in communal activities," says Tony Lombardo, Lendlease CEO for Asia. "They do not want to live alone or with just their partner in their twilight years."
The senior living or retirement business has been contributing an average of A$130 million to A$150 million annually between FY2013 and FY2015 to Lendlease's earnings, adds Lombardo.
Lendlease intends to sell up to half of the retirement village business, which is said to be worth A$2 billion. Likely bidders are Singapore's GIC and New Zealand's infrastructure group HRL Morrison, according to The Australian Business Review. "We are looking to bring in co-investors and actively continue to grow the business," says Lombardo. This will allow Lendlease to reinvest in new villages as well as refurbish and update the care facilities in the existing villages, he adds.
Besides looking to maintain its pole position in Australia, Lendlease has also set its sights farther afield. It is looking to expand the senior living village business to Shanghai, given China's huge population base, says Lombardo. "When you look at China's demographics, there will be more than 400 million people over the age of 65 by 2050, and they will require retirement villages to move into." As such, Lendlease intends to be a first mover in the market.
Elsewhere in Asia, Lendlease sees Iskandar Malaysia as another ideal place for the development of retirement villages, owing to its lower land cost and operating costs, adds Lombardo. In addition, Iskandar Malaysia's proximity to Singapore will be a plus for ageing Singapore citizens looking for affordable retirement villages, he says.
"We would love to create a senior living village in Singapore," stresses Lombardo. "For it to be feasible, however, the government needs to enact new legislation, zone the site for senior living or retirement village, and price it differently from the typical government land sales sites zoned for residential or commercial use."
This article first appeared in The Edge Property Singapore, a pullout of The Edge Singapore, on April 3, 2017.
For more stories, download TheEdgeproperty.com pullout here for free.