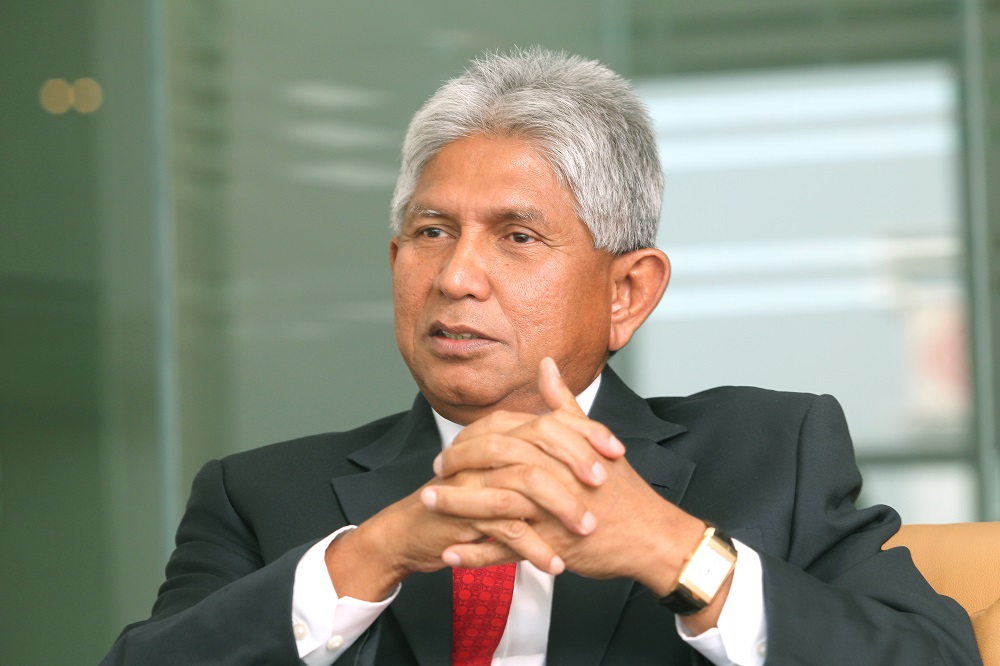 PETALING JAYA (May 4): Sime Darby Property, Kumpulan Wang Persaraan (Diperbadankan) (KWAP) and Brunsfield Development Sdn Bhd have signed a Memorandum of Understanding (MoU) to lead the development of Malaysia Vision Valley (MVV).
The MoU was signed by Sime Darby Bhd managing director Datuk Jauhari Hamidi, Brunsfield Development managing director Tan Sri Gan Thian Leong and KWAP CEO Datuk Wan Kamaruzaman Wan Ahmad.
The signing ceremony was witnessed by Prime Minister Datuk Seri Najib Razak and Negeri Sembilan Menteri Besar Dato' Seri Utama Mohamad Hasan.
Spanning a total area of over 153,000 hectares, MVV encompasses the districts of Seremban and Port Dickson in Negeri Sembilan. Through the MoU, Sime Darby Property, Brunsfield Development, and KWAP will explore the opportunity to develop the first phase of the development area, which forms part of the 11,000 hectares of land currently being planned for development.
The MVV includes the development of five strategic clusters, namely Edu-Tech Valley, Tourism and Wellness, New Livable Township, Central Business District, and Nature City that will serve as catalysts for growth, supported by the Federal Government and Negeri Sembilan State Government.
Sime Darby Bhd president and group chief executive Tan Sri Mohd Bakke Salleh said MVV will be a natural extension to the outward expansion of the Klang Valley.
"Sime Darby is proud to be leading a major nation-building development that will support Malaysia's long-term economic growth," he said in a statement following the signing ceremony.
Meanwhile, Gan said it is a great opportunity and honour for Brunsfield Development, the subsidiary of Brunsfield International Group, to be part of the project and contribute to urban development in Malaysia for the new Digital Economy.
Wan Kamaruzaman also commented: "We are pleased with the potential of this development and honoured to be given the opportunity to participate, as it is part of our continuous journey in nation building."
As a public-private partnership with the Malaysian government, MVV will form a key part of the 11th Malaysia Plan and the National Transformation Plan, which will drive the country's growth and development for the next 30 years, according to the press release.
MVV is planned as an expansion of Greater Kuala Lumpur, building on its organic growth to the south, and capitalising on the existing and planned world-class infrastructure, resources, and talent to attract investments from all over the world.
The 30-year project is expected to attract RM290 billion investments and create almost 1.38 million new jobs, and generate between 6.2% to 7.3% annual GDP growth.
The key infrastructure development in the area, such as the Kuala Lumpur-Singapore high-speed rail and Senawang-KLIA Highway, combined with existing facilities such as KLIA and the North South Highway, will contribute to the growth and success of MVV.