Eco Ardence's Ardence Crest shopoffices 80% taken up on launch day
Eco Ardence's Ardence Crest shopoffices 80% taken up on launch day
Eco Ardence's Ardence Crest shopoffices 80% taken up on launch day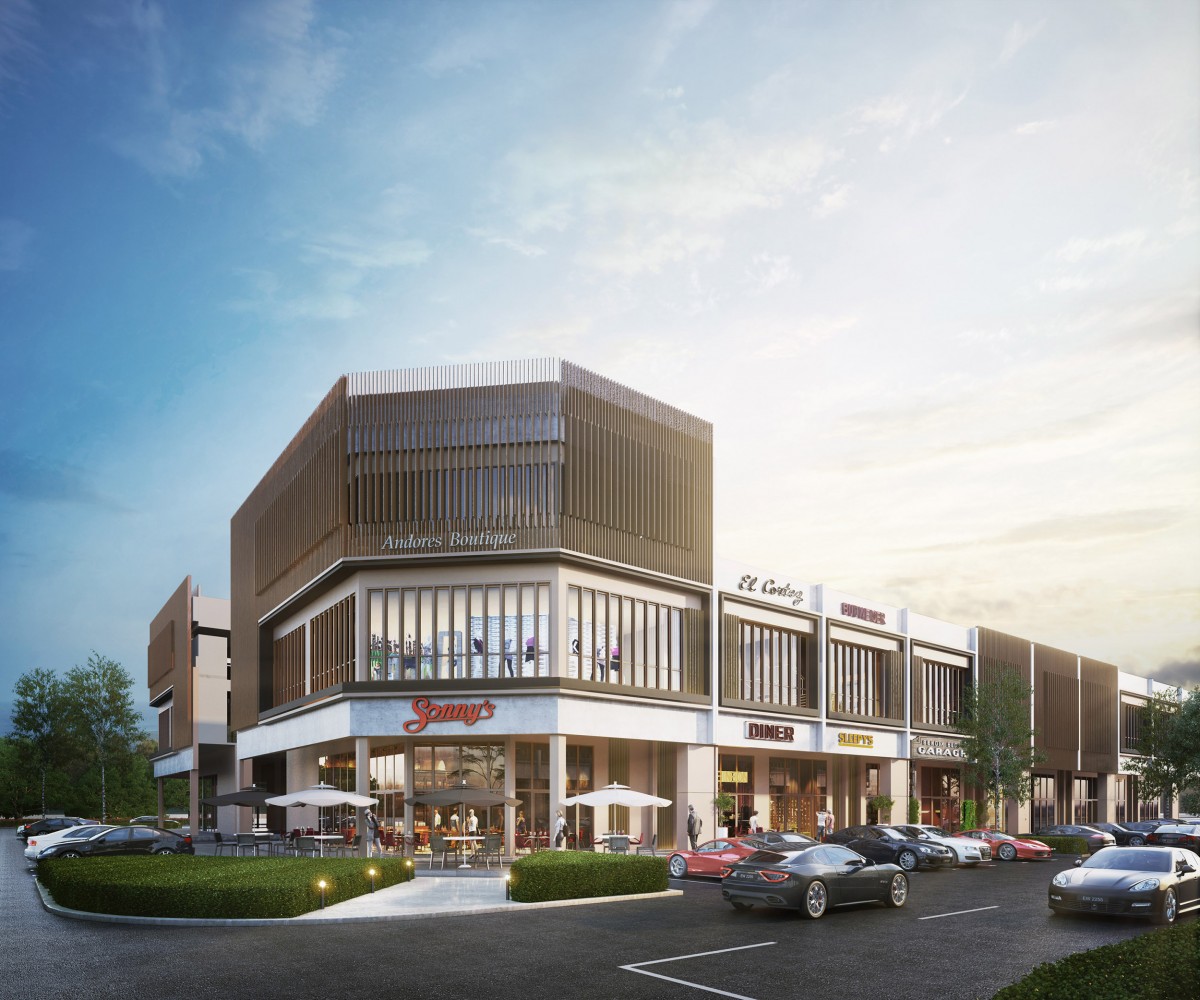 SHAH ALAM (May 15): The launch of the first commercial development at Eco Ardence township in Shah Alam, Selangor received strong take-up of 80% during its launch last Saturday, May 13.
The launch of the lifestyle shopoffices known as Ardence Crest includes a total of 160 units made up of two-storey intermediate lots with sizes of 22ft x 75ft and 26ft x 75ft, priced from RM1.8 million and RM2.2 million; and three-storey corner lots of 42ft x 75ft, priced from RM4.8 million.
The 533-acre freehold Eco Ardence was launched in September 2016 and is a joint venture between Eco World Development Group Bhd and Cascara Sdn Bhd. The RM8.58 billion eco-township is inspired by modern tropical design elements and is positioned as the re-imagination of Shah Alam as a suburban city of art, culture and commerce.
General manager of Eco Ardence Liew Tian Xiong said in a statement that the shopoffices were well-received as many wanted to ride on the pioneer advantage of owning the first commercial product in the township.
"Eco Ardence is situated within Klang Valley's fast-growing western corridor. The township will have over 7,000 residential units and an expected population of 175,000 people from surrounding mature townships – there is an undeniably huge potential for this commercial product," said Liew.
Aside from the strong population catchment, he added that the township's strategic location near to well-established industrial parks provides a healthy job market and demand for commercial and residential products.
"Located on the southern side of Eco Ardence, Ardence Crest will be given a boost by the various manufacturing plants and industries nearby. Owners also stand to benefit from the influx of population, both living and working in Eco Ardence," Liew said.
Ardence Crest units come with double-volume ceilings on the ground floor, making it suitable for food and beverage businesses, showrooms and retail boutiques, as the extra space can be expanded to a mezzanine floor.
"We've put together attractive incentives for purchasers in the form of the EcoWorld Business Grant and matchmaking services to help pair owner and tenant. We want to welcome and encourage retailers and entrepreneurs to set up businesses in Ardence Crest," Liew shared.
Ardence Crest is located opposite the 14.5-acre Mellows Park. The park, which comes with a lake as well as jogging and cycling tracks, is open for the public to enjoy. Ardence Crest and Mellows Park are slated for completion by mid-2020.
The developer aims to achieve a Green Building Index Certified Township status. Homes are completed with eco-friendly features such as solar water heater, rainwater harvesting tank and 3R Compartments.
The development is strategically located with access via four major highways – the New Klang Valley Expressway, Federal Highway, ELITE Highway and the Guthrie Corridor. Via these highways, Eco Ardence is just 11km to Klang, 16km to Subang Jaya, 18km to Petaling Jaya, 24km to Damansara, 30km to Kuala Lumpur and 52km to KLIA.
LOADING...
Get More From EdgeProp.my