PETALING JAYA (May 16): Kuala Lumpur City Hall (DBKL) has issued a statement stressing that an online poll on public parks that was being conducted on its website is not related to the proposed development at Taman Tun Dr Ismail (TTDI), Kuala Lumpur.
The statement issued by DBKL Corporate Planning Division director Khalid Zakaria said the poll has no links to the proposed development at Taman Rimba Kiara in TTDI.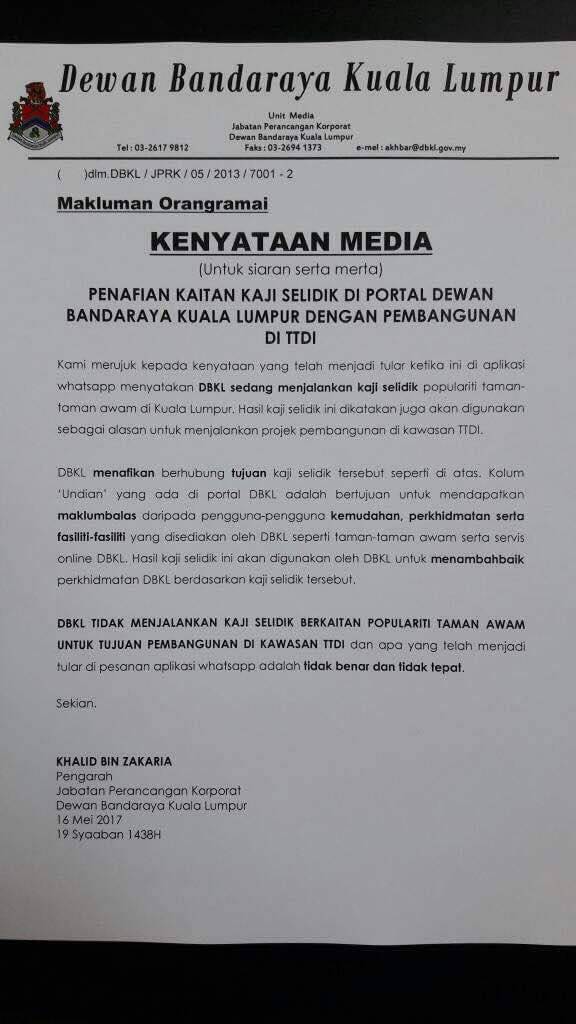 It added that results of the poll will not be used as an excuse to go ahead with the project, as claimed by some people.
The poll question was "which park do you frequent?" Among the multiple choices one could vote for was Taman Rimba Kiara.
"The 'vote' column on the online poll is to record feedback from users of facilities and services such as public parks and online services provided by DBKL. The results of this poll will be used by DBKL to improve our services.
"DBKL did not conduct the poll to gauge the popularity of public parks because of the proposed development in the TTDI area and whatever that is being circulated on WhatsApp is not true and inaccurate," said DBKL referring to WhatsApp messages that claimed the poll results will be used to push for the development.
A TTDI resident told TheEdgeProperty.com that the online poll could be an "overtly biased attempt by DBKL to get the numbers to show that Taman Rimba Kiara is not as popular as other parks".
"The poll question was shallow. It did not ask about park users' opinion on facilities provided in each park. Without this diagnostic info, how can DBKL claim to want to evaluate what to improve in each park?" he said, adding that the closing date for the poll was supposedly to be on May 19, 2017.
A check on the website this evening found that the online poll has been removed from DBKL's portal.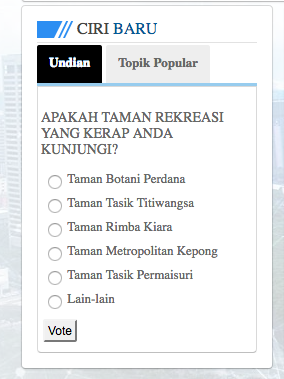 The proposed development involves the building of eight blocks of 42- and 52-storeys high-end serviced apartments (about 1,800 units), and a 29-storey affordable housing block (350 units), thus increasing the population density in the area from 74 persons per acre to 979. There will also be the construction of a six- to eight-lane highway.
A donation drive is being held to fund the legal action that will be undertaken by TTDI residents and its Residents' Association (RA). More details can be found on https://www.tamanrimbakiara.net/voluntary-contributions.