M101 Holdings Sdn Bhd's Datuk Seth Yap and Datin Lea Chan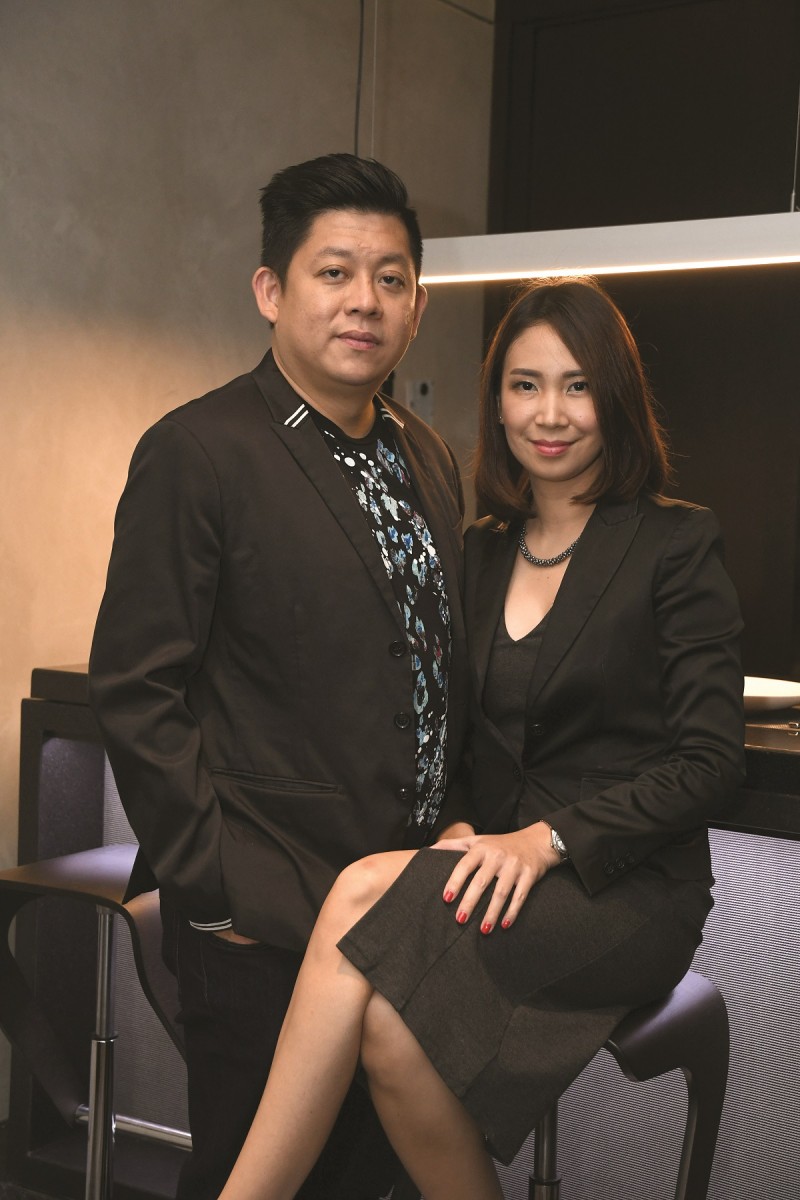 From lawyers to property developers, from business partners to husband and wife, Datuk Seth Yap and wife Datin Lea Chan are now parents to four children and are helming M101 Holdings Sdn Bhd, the developer of one of the most anticipated architectural icons in Kuala Lumpur city — the M101 SkyWheel project.
Yap and Chan have been good friends for a long time and have worked in the legal industry before setting up a law firm together in 2008. They got married in 2012, the same year they founded M101 Holdings, where Yap is currently the CEO and Chan a director.
With their different traits and strengths, they complement each other not only in business but also in their personal life. A perfect match, perhaps?
"My husband is an adventurous person and his strength is in strategising. He has businesses in various industries and the experiences he has gained over the years have led him to become a property developer today," offers Chan.
Meanwhile, Yap describes his wife as a detailed and meticulous person. "As a CEO of M101, I look at things from the big picture, from the macro point of view, while my wife is a director who looks into the micro side of things, such as the human resources management, the admin and legal affairs," Yap says.
The couple attributes their success in building their careers and businesses together to team work and communication — the two ingredients that have helped them resolve many a disagreement and kept both their business and private life healthy.
When there is a disagreement, each person will express his or her opinion and listen to what the other has to say.
"It would be unrealistic to say that we do not have disagreements. We both have very strong characters but I practise this rule: I will never leave the room no matter what.
"Although we may still be upset with each other, I believe that as a couple, to resolve any disagreement, we should do it together," says Yap.
In fact, he adds, he would spend hours sharing his views and opinions on various subjects with Chan. This helps create mutual understanding as well.
Describing them as healthy debates, Chan says communication is key, be it at home or at work. "Communication is important. Someone needs to take a step back and listen — at least for a little while."
Should there be any disagreements, they will always trust each other to do the right thing. When it comes to the company, their ultimate aim is to steer the company towards achieving their shared vision.
One thing that both Yap and Chan agree on completely is to spend more time with their four children. The very busy and globe-trotting couple says they do not want to miss out on the children's growing-up years.
"Outside of work, we try to spend as much time with our children as possible. Aside from being successful in our careers, we also strive to be good parents. We have to travel a lot because of work, hence we want to spend as much time with our kids as possible — bring them to parks, hiking and cycling to enrich their childhood," says Chan.
For couples who work together, Yap says it is important to be perceptive to your partner's capabilities instead of letting pride get in the way.
Meanwhile, his other half highlights the importance of giving each other space as well as making time for romance.
"We believe in giving each other space — in the office as well as in our personal life. We also have our own social circle and we will chill with our own friends after work to unwind," Chan says.

Keeping the spark alive
What do you do when you disagree with each other?
Chan: Whenever we have a disagreement, one of us will talk first — vent whatever we need to vent from our point of view — while the other person listens. I believe that this helps us understand where each other is coming from, which helps us move forward.
The wonderful thing about him is that he values my opinions. Some men tend to dismiss what their wives say but he respects me and gives deep thought to what I say.
Yap: I love my wife very much and I have always believed that for couples who hold strong to their love, any disagreements — no matter how bad — can be resolved.
Any tips for those who are working together with their spouse?
Yap: My suggestion is to recognise the strengths of your partner and not undermine them with your big ego.
For me, it is an advantage to have my wife as my business partner. This means that if we are away on vacation and something work-related pops up, I have my business partner with me to discuss and make all the necessary decisions.
Chan: We believe in giving each other space — in the office as well as in our personal life. To keep the spark alive, we try to have date nights. For instance, sometimes we will extend our business trips for one or two days to spend time with each other. We also have our own social circle and we will chill with our own friends after work to unwind.

On the property market
Looking at the current property market, Yap and Chan are cautiously optimistic although buying sentiment is still weak, because they believe there is still a strong demand for properties in well-connected areas as they are sound investments.
Yap says the current tight lending environment has affected the property market and buying sentiment over the past few years. However, the fundamental demand for property is still quite strong due to Malaysia's young demographic. In addition, recent public transport improvements such as the light rail transit extension, mass rapid transit (MRT) lines and the proposed KL-Singapore high-speed rail will help boost demand for properties in certain areas.
"Property is a cyclical industry. There will be ups and downs. We believe the current market slowdown will pick up soon because many developers are gearing up for new launches now, so I do not think the market will go any lower in 2018," Yap says.
He adds that M101 has not been affected much by the slowdown, with average sales per month hovering around RM30 million. This is because its projects are situated in good locations, offer unique concepts and are at the right pricing, he says.
Citing its flagship M101 SkyWheel high-rise integrated development, Yap says the developer is partnering prominent brands such as Studio F. A Porsche, Planet Hollywood and Best Western for the development, and this has excited the market.
"We have intensified our roadshows overseas by selectively targeting foreign buyers who are increasingly seeing better value in Malaysia due to the weakened ringgit," he adds.
The company recently showcased M101 SkyWheel in Indonesia and Hong Kong, where the project received very good response.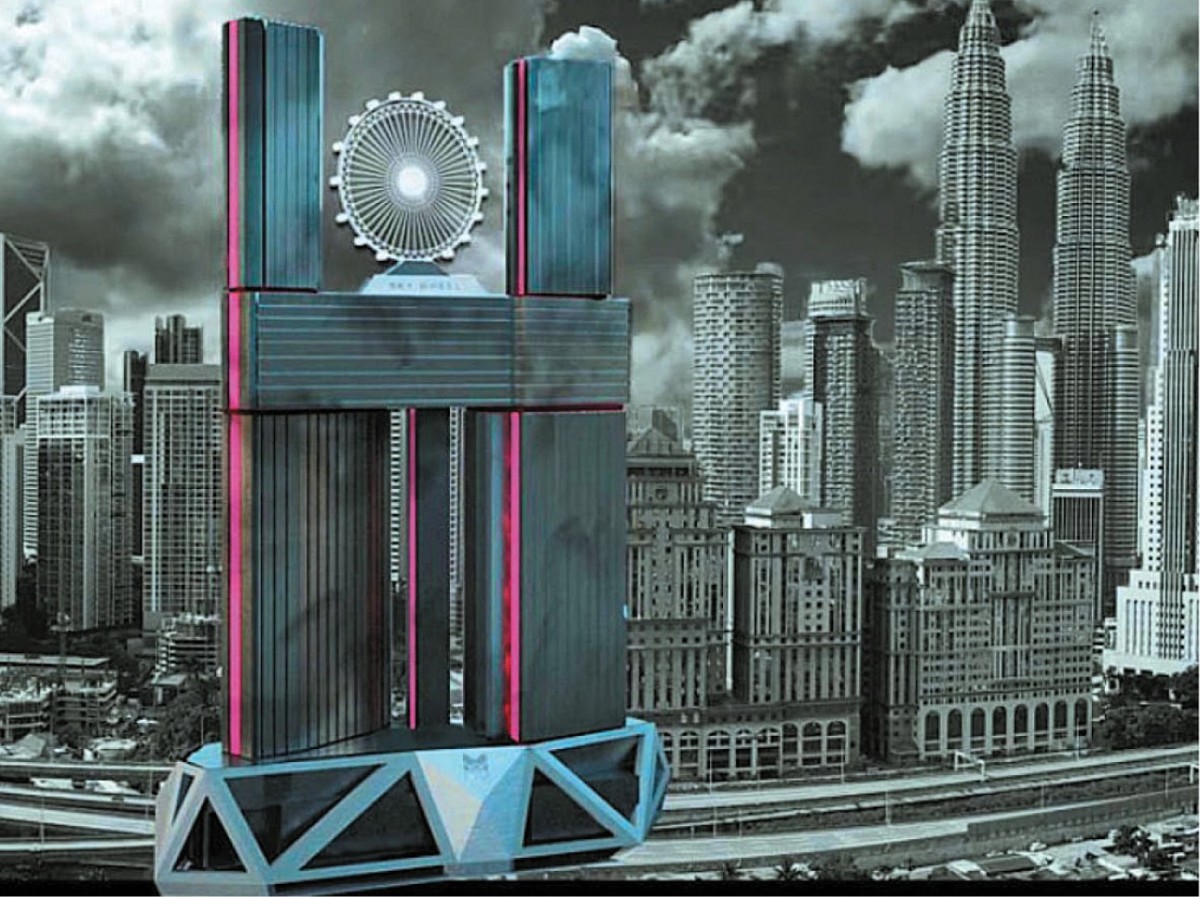 The RM1.8 billion M101 SkyWheel, located at Jalan Raja Muda Abdul Aziz, KL, consists of two 78-storey towers that will house about 1,200 Small-office Flexible-office (SoFo) units, 94 Design Suites, the world's highest shopping mall that extends from the 50th to 52nd level with over 200,000 sq ft of retail space, the first Planet Hollywood Hotel in Asia and an MRT station at the basement.
The project will also see the world's highest ferris wheel — Sky Ferries Wheel — built on the 52nd level, which has a vantage point of 220m above the ground.
The crown jewel for the project is the 94 Porsche-designed suites that have an average price of RM3,700 psf. The fully furnished Design Suites will come in three layouts with built-up sizes of 1,018 sq ft, 909 sq ft and 879 sq ft.
Soon, M101 will be unveiling hotel RED by Sirocco at M101 Dang Wangi, KL in the fourth quarter of 2017.
"It's a 4-star hotel with 142 rooms with the essence of RED — where it stands for Rest, Enjoy and Dream. Living up to the location of the hotel, which is in Jalan Kamunting, we want to create a destination where our guests are immersed in a tapestry of multicultural influences as reflected in the heritage architecture," he shares.
Looking for land for township development
Meanwhile, M101 is looking out for land of about 300 acres in size to roll out its maiden township development.
"I'm planning to do a tourism city, in line with our property tourism strategy. It will not just be purely a township as we are strategising to build the township where it can both be a home and a tourist destination," he says, adding that there may be a theme park and will feature both prominent international and local brands and businesses.
The developer is now in talks with land owners and government authorities on the right location for such a development.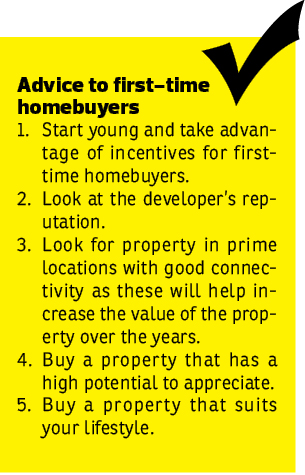 An industrious couple: I-Bhd's Tan Sri Lim Kim Hong and Puan Sri Tey Siew Thuan
When opposites attract: Eupe Corp Bhd's Datuk Beh Huck Lee and Datin Michelle Gan Eileen
Cemented by decades of love: Kerjaya Prospek Group Bhd's Datuk Datuk Tee Eng Ho and Datin Toh Siew Chuon
This story first appeared in TheEdgeProperty.com pullout on Aug 25, 2017. Download TheEdgeProperty.com pullout here for free.