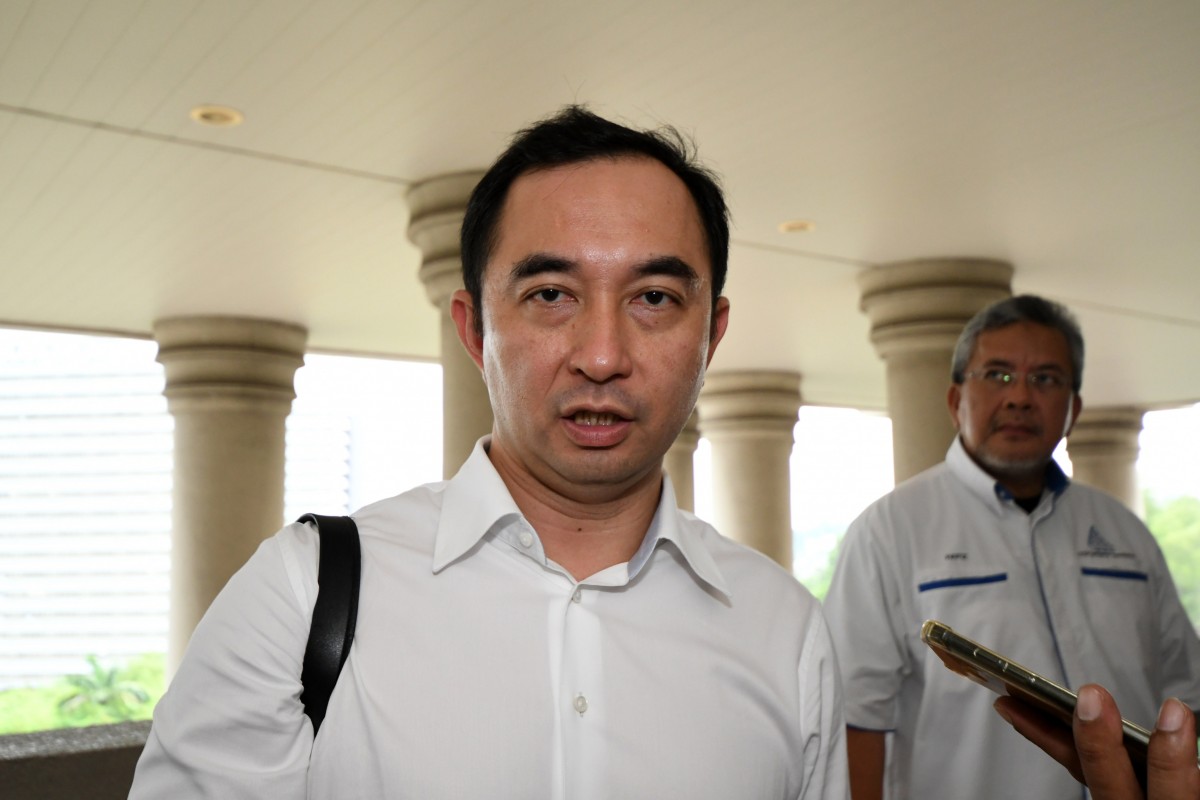 PETALING JAYA (Nov 16): The hearing for the stay application to stop a proposed high-density mixed development in Taman Rimba Kiara (TRK) is fixed at Dec 13 at the Kuala Lumpur High Court.
According to a Taman Tun Dr Ismail (TTDI) resident who did not want to be named, on Nov 15, High Court judge Datuk Wira Kamaludin Md Said has heard the intervention submitted by Yayasan Wilayah Persekutuan (YWP), Memang Perkasa Sdn Bhd — in which Malton Bhd holds a 51% stake — and one of the two longhouse residents' associations (Sundaram RA) who are now added as parties to the judicial review proceedings.
TTDI residents were granted leave by the KL High Court to pursue a judicial review against Dewan Bandaraya Kuala Lumpur (DBKL) and the KL mayor on Aug 23.
The judicial review requests an order from the court to quash the condition planning permission and development order (DO) granted by DBKL to property developer Memang Perkasa, on Feb 28, 2017 and July 13, 2017, respectively.
The proposed development involves the building of eight blocks of 42- and 52-storey high-end serviced apartments (1,766 units) and a 29-storey affordable housing block (350 units), thus increasing the population density in the area from 74 persons per acre to 979.
It also involves the construction of a six- to eight-lane highway. A total of 2,116 units of homes will be built.
Representing the TTDI residents, Alliff Benjamin Suhaimi of Thomas Philip Advocates and Solicitors has requested an interim stay order pending the hearing on Dec 13.
However, the judge decided not to make any interim order, as he views the hearing for the stay application is not too far away from now.
Speaking to EdgeProp.my, Save Taman Rimba Kiara Group lead strategist and coordinator Leon Koay clarified that the judge did not specifically reject the interim stay.
"He (the judge) said he would not make an order because he was giving a near date to hear the actual stay. Our understanding is that he expects nothing to happen onsite pending Dec 13.
"[We can also] confirm that there is no contact from DBKL since the public dialogue session Bicara Rakyat @ TTDI held on Nov 3," he said. During the heated dialogue session, Federal Territories (FT) Minister Datuk Seri Utama Tengku Adnan Tengku Mansor had insisted that the proposed mega development will not encroach into TRK.
On the expectations of the hearing's outcome, Koay said the residents make no presumptions on the results.
"We believe the court will consider all sides fairly. There are very serious issues raised by us pertaining to KL City planning and public servants' stewardship of public land and green assets.
"DBKL and the FT Ministry's conduct regarding the proposed development raises serious questions that appear to contradict their stated commitment to protecting green spaces. We expect the judge will of course consider these issues deeply," he said.
The TTDI resident added that in the meantime, it has also recently came to light that DBKL has continued to process approvals for the proposed development by issuing approval on Nov 6 for the construction of a property sales gallery on the project site.
"Memang Perkasa is now trying to use this latest approval as support for their argument that any stay order will affect their economic interests. This demonstrates continued 'bad faith' on the part of DBKL.
"Contrary to the FT Minister's assurances at Nov 3's public dialogue, it appears that the parties involved are still trying to push the project ahead as quickly as possible," said the resident.
Like our content? Check out
Narratives
– where we curate stories based on topics to keep you well and broadly informed about Malaysian real estate.
Looking for property? Check out
Location Scan
, where we summarize all available options and facts you need in a few clicks. We have updated the tool to include MRT3 stations too.
Curious how much you can borrow? Use
LoanCheck
to get your maximum loan eligibility from various banks, or
LoanReport
to get a FREE CTOS/CCRIS credit report.