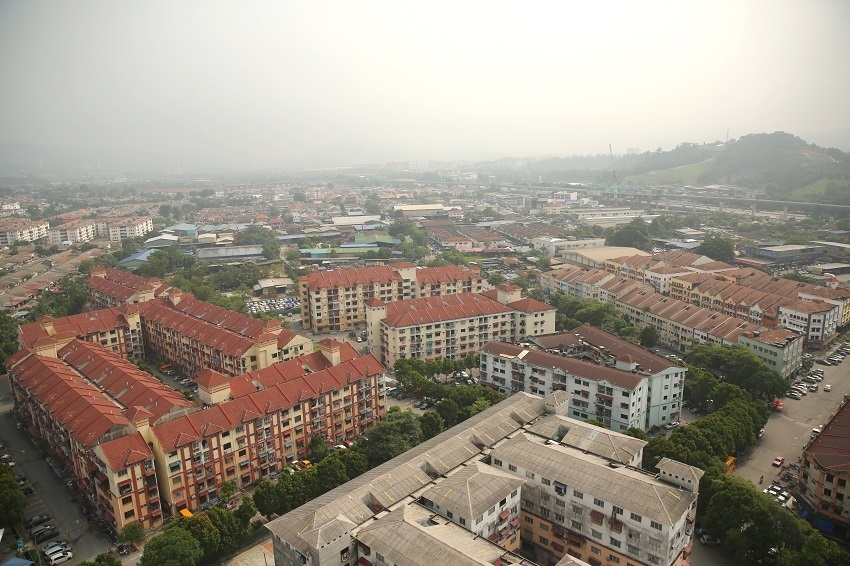 PETALING JAYA (Dec 7): The property sector is expected to stir in 2018 as developers continue to cut prices — by 10% to 15% or more — and adjust to the reality that demand lies in mass-market affordable housing, said AmInvestment Bank in a report today.
These trends were already observed this year, and are expected to prevail next year, it said.
"[However], we do not expect a full-fledged recovery in the sector within the next 12 months, as various key challenges remain, including the generally still elevated home prices, the low loan-to-value or financing margin offered by banks, and house buyers' inability to qualify for a home mortgage due to their already high debt service ratios," it said.
AmInvestment Bank noted that potential house buyers may not have the capacity to take on home mortgages — thanks to their existing debt commitments from outstanding study, car, or personal loans while their incomes have not kept pace with the commitments.
Moreover, consumer sentiment continues to be subdued as living costs rise, job security is weakened by industry consolidations — especially in the oil and gas sector — and high household debts, discouraging consumers from committing to major purchases such as homes.
"Not helping either, is the potential hikes in the overnight policy rate in 2018, given the recent shift in Bank Negara Malaysia's policy stance towards slightly more hawkish than before," it said.
However, these issues could be partially addressed with more affordable housing combined with flexible financing schemes for the low-income group, such as a "step-up" scheme initiated by Perbadanan PR1MA — where borrowers only service interest but not the principal in the first five years — as well as "rent-to-own" schemes such as Maybank Islamic Bhd's HouzKEY scheme.
The bank also noted that competition in the affordable mass-market segment will grow, further trimming the already low margins of these projects.
"We believe the investment case for an affordable housing developer only holds water if the developer is able to sell affordable houses in large quantities, has access to highly cost-effective and speedy construction methods, and most importantly, has the ability to secure strategic landbank with a high plot ratio at cheap prices.
"Otherwise, we are more inclined to see selling affordable housing as a means for developers in general to tide themselves over while waiting for the property market to turn around," it said.
AmInvestment Bank said it would upgrade its neutral stance on the property sector to "overweight" if the banks ease their lending policies on properties, or consumer sentiment recovers significantly.
However, it would downgrade its stance to "underweight" if banks were to further tighten their lending on properties, or if consumer sentiment worsens.