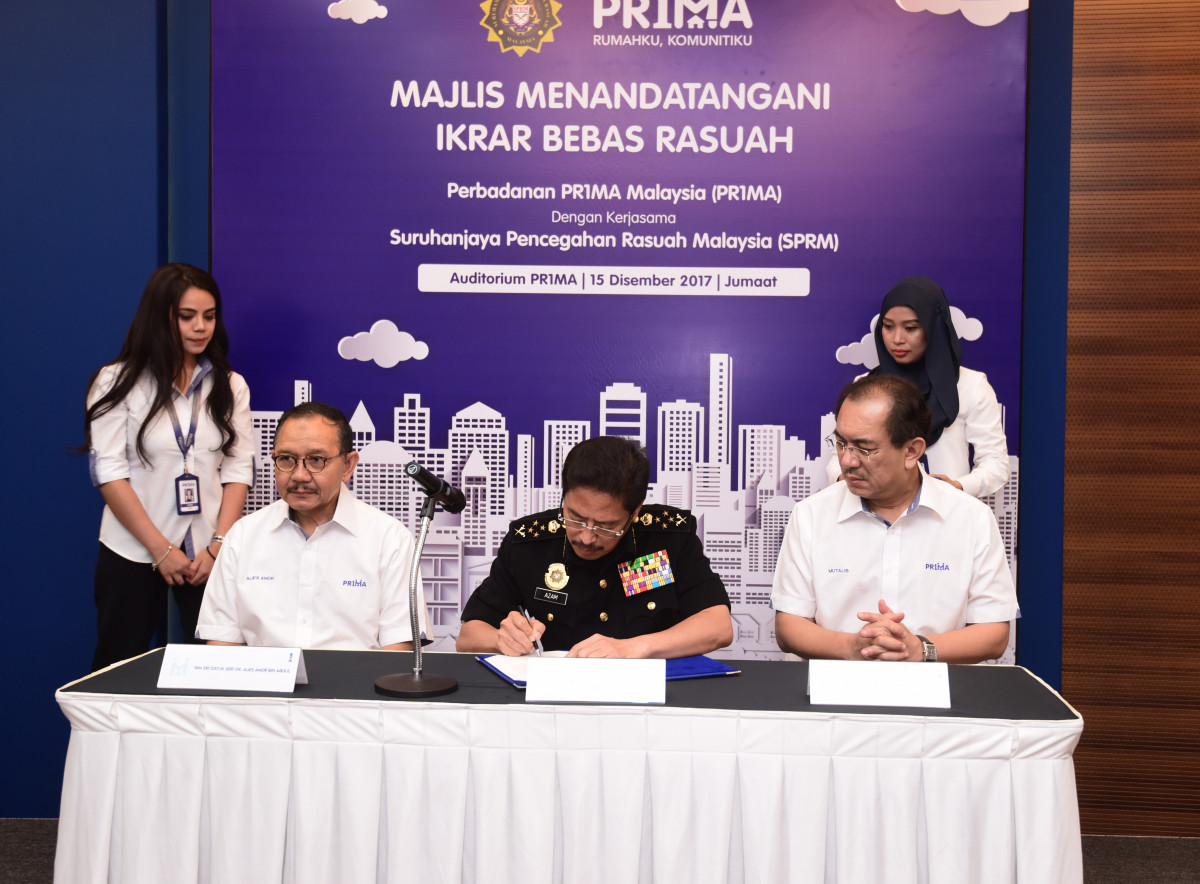 PETALING JAYA (Dec 15): More than 300 staff of Perbadanan PR1MA Malaysia (PR1MA) signed the Corruption-Free Pledge (Ikrar Bebas Rasuah-IBR) introduced by the Malaysian Anti-Corruption Commission (MACC) today.
In a statement today, PR1MA said the IBR serves as a reminder to personnel in the agency to be accountable and responsible in carrying out their duties during their tenure.
"This initiative also serves as a sign of commitment from the leadership and staff to serve PR1MA members, our stakeholders and customers.
"The pledge is also in line with PR1MA's policy that promotes anti-corruption practices among its internal and external stakeholders," said PR1MA.
The signing ceremony was led by PR1MA chairman Tan Sri Dr Alies Anor Abdul, chief executive officer Datuk Abdul Mutalib Alias and witnessed by MACC deputy chief commissioner Datuk Seri Azam Baki.
Abdul Mutalib said those who conduct corrupt practices to gain personal profit have no place in PR1MA as it is a non-profit-oriented organisation committed to serving the housing needs of the rakyat.
"Our biggest reward is in seeing the middle-income group achieve their dream of owning quality and affordable homes.
"PR1MA has pledged to fulfil our mandate to build homes for the middle-income group and the signing of the IBR is proof of our commitment to not let corrupt practices usurp our objectives," he said in his speech.
According to PR1MA, as of Oct 31, 2017, the development of 259,881 units of PR1MA homes nationwide have been approved of which 141,417 units are in various stages of construction.