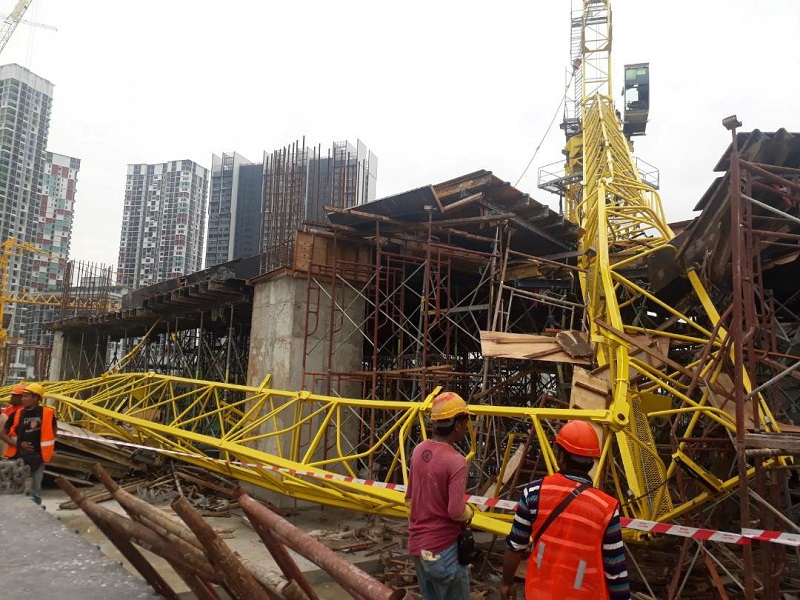 PETALING JAYA (Jan 4): A crane component at the i-City construction site in Seksyen 7, Shah Alam, fell on four foreign construction workers, killing one and seriously injuring the rest, according to the Malay Mail Online.
In the Jan 2 incident, the four victims were working at plot three of the site when the crane boom arm struck them.
The dead victim was identified as 38-year-old Indonesian Matrias, while the other victims were identified as 46-year-old Indonesian Sudawi, and two Bangladeshi nationals – 37-year old Tofazzal Hossaina and 30-year-old Raja Miah.
According to Shah Alam police chief Assistant Commissioner Shafien Mamat, Matrias was pronounced dead shortly after arriving at the Shah Alam Hospital while Sudawi was treated for broken legs.
Meanwhile, the two Bangladeshi nationals were taken to the Tengku Ampuan Rahimah Hospital in Klang, where they were also treated for broken legs.
Shafien said the police have classified the case as sudden death and are investigating the accident.