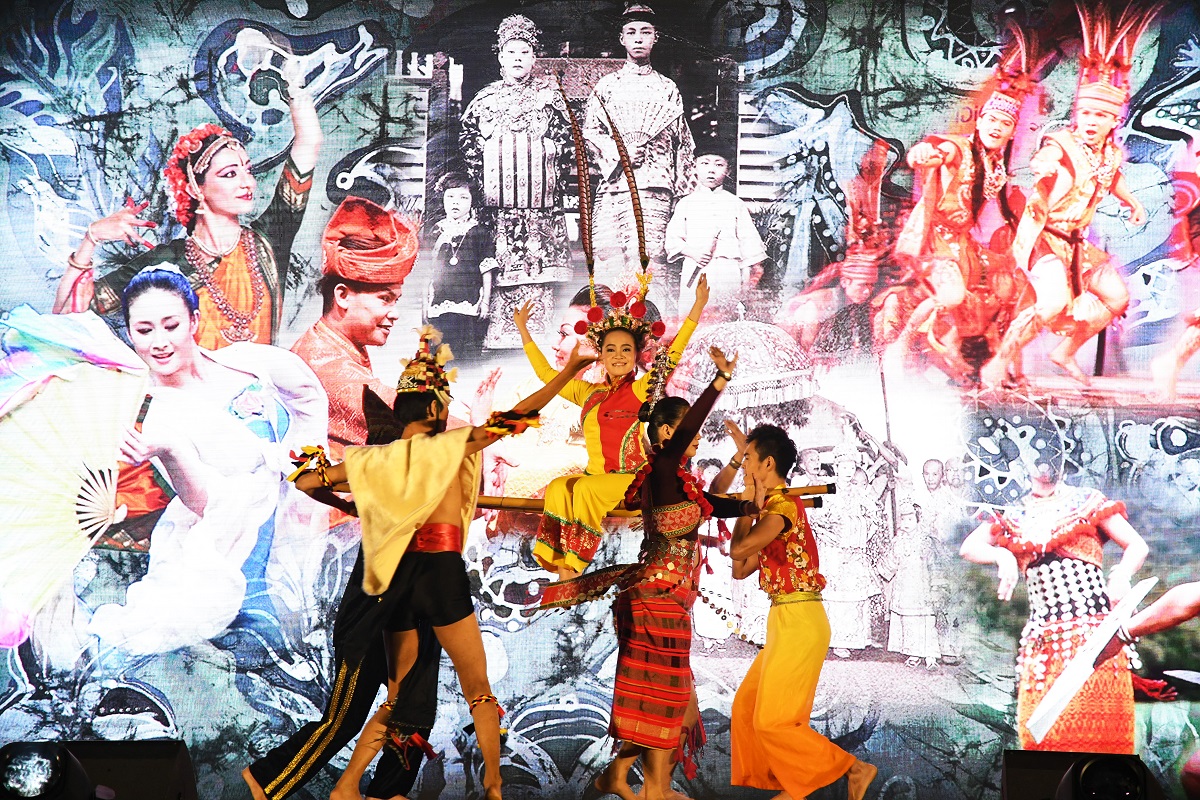 KUALA LUMPUR (Jan 8): Yong Tai Bhd today signed offtake agreements with six travel agencies for a total of one million tickets annually for their Impression Series – Encore Melaka, their first show which is scheduled to premiere by the second quarter of this year.
"The one million tickets represent approximately 70% occupancy of our yearly full capital, based on two shows per day. There is still 30% upside in ticketing sales via online travel agency or our own online ticketing platform," said Yong Tai CEO Datuk Wira Boo Kuang Loon in the signing ceremony held in Kuala Lumpur today.
He explained that all the agreements are up to three years, with the agencies expected to offtake a total of one million tickets per year.
The six agencies are Majestic Express Holidays Sdn Bhd (500,000 tickets), Apple Impression Holiday Sdn Bhd (200,000 tickets), Levingo Travel Sdn Bhd (100,000 tickets), Coachliner 707 Travel & Tour Sdn Bhd (50,000 tickets), WTS Travel & Tours Pte. Ltd (50,000 tickets) and Shanghai Ctrip International Travel Service Co Ltd (100,000 tickets).
Besides ticket sale agreements, Yong Tai also signed three agreements with the Bank of China, Kirin Financial Group Ltd, and Agile Motion Sdn Bhd, respectively.
As part of the facilities agreement signed with the Bank of China, the bank will extend RM100 million facilities to the company to part-finance the construction of Encore Melaka theatre.
Meanwhile, under the heads of agreement signed with Kirin Financial Group – a member of Hong Kong listed Kirin Group Holdings Ltd – the group will be the lead arranger for the project investment of at least RM400 million in developing projects within Impression City.
Under the agreement with Agile Motion, the company will design, supply, deliver and install an integrated system of smart city services for Impression City.
Upon completion, Impression City will be the first smart city in Melaka with high-speed broadband infrastructure.
Encore Melaka theatre is nestled within Impression City, a RM7 billion GDV cultural properties development that will be developed on a 138-acre tract in Melaka.
Coming up on a 15-acre site within Impression City, Encore Melaka has a GDV of RM400 million.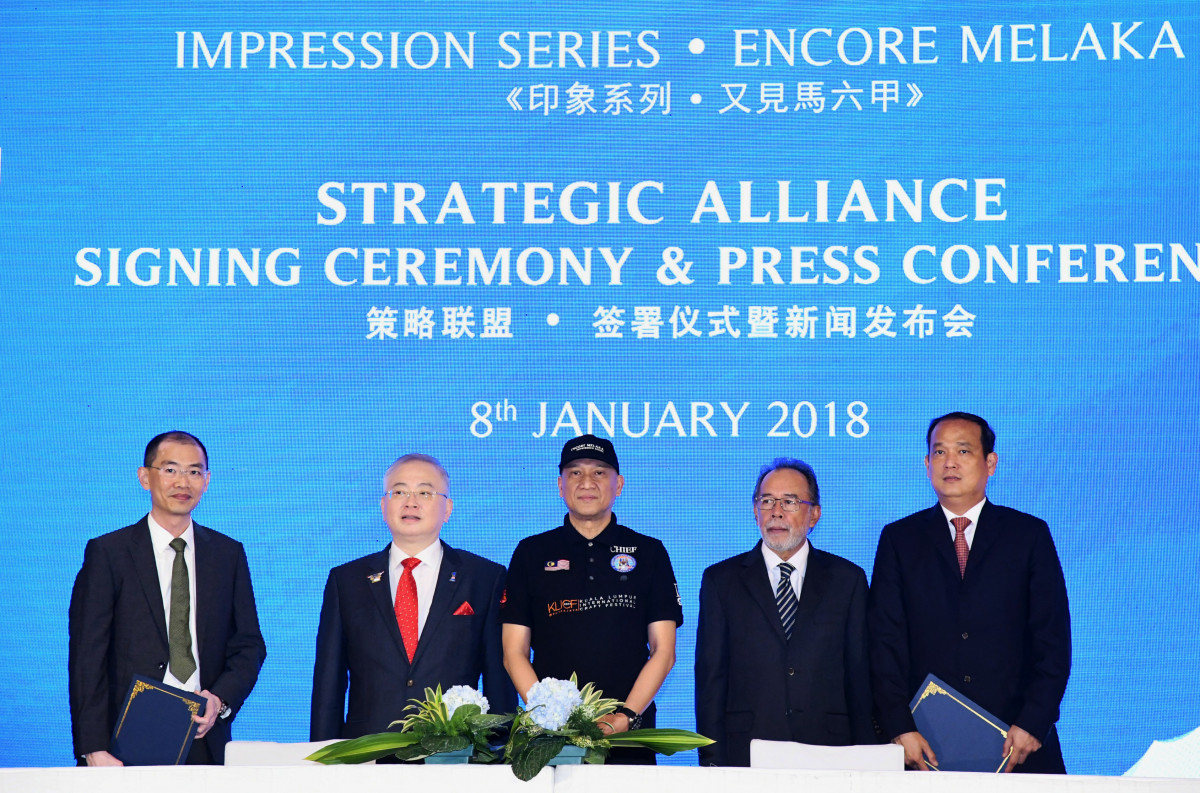 It is the first international standard indoor theatre in Malaysia with a 360-degree rotating auditorium with up to 2,000 seats.
It is also a franchise and the 10th Impression Series and notably, the first outside China.
The show tells the tale of Melaka and will star about 200 local performers in colourful period costumes amid exuberant stage settings and spectacular lighting and audio effects.
"The theatre is completing in April and the first show will premier in the second quarter of this year. Meanwhile, the entire Impression City, which is an integrated development, will be completed in 7 to 10 years. The construction of the mall and serviced apartment kicked off last year," said Boo.
He said the average ticket price is between RM120 to RM130. "The cheapest ticket for Encore shows in China is selling at around RM200. We are trying to make the ticket more affordable to promote the history of Melaka."
Boo also expects Encore Melaka theatre to contribute at least RM60 million in net profit per year when fully operational.
The signing ceremony was witnessed by Tourism and Culture Minister Datuk Seri Mohamed Nazri Abdul Aziz, Prime Minister's Department Minister Wee Ka Siong and Yong Tai chairman Datuk Syed Norulzaman Syed Kamarulzaman.