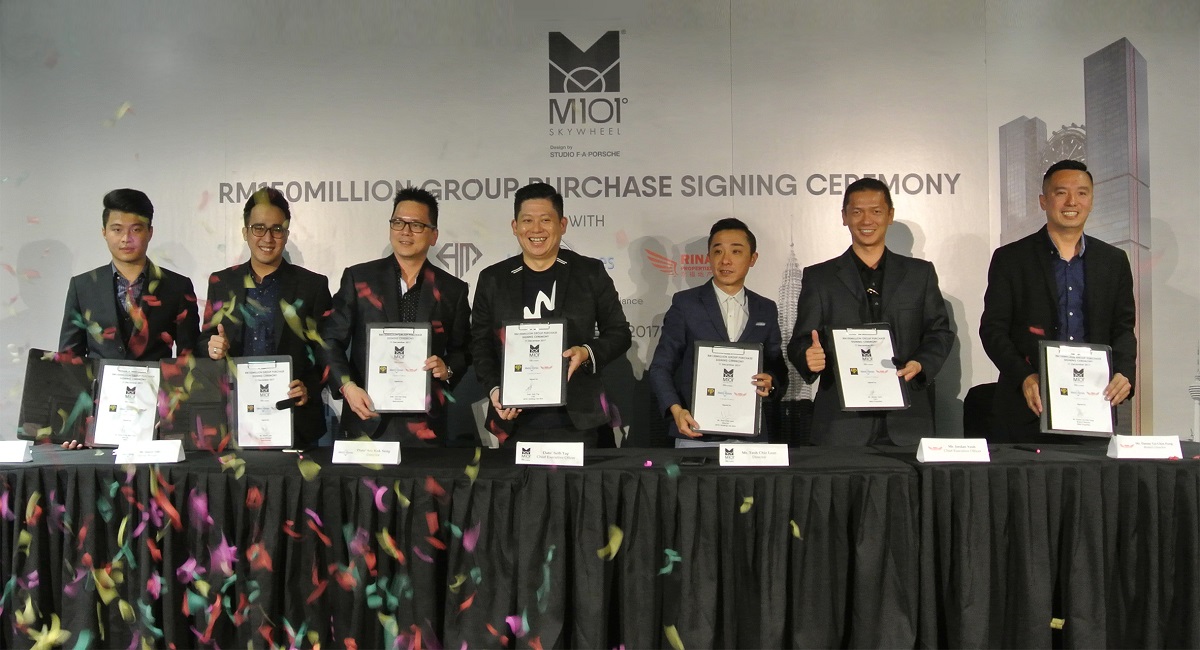 PETALING JAYA (Jan 11): M101 Holdings Sdn Bhd's RM2.2 billion M101 Skywheel development at Kampung Baru, Kuala Lumpur, has achieved over RM530 million sales in 2017.
According to a press release by the developer today, the sales at M101 Skywheel were attributable to the various countries where the project was launched, including Malaysia (RM150 million), Indonesia (RM100 million), China (RM100 million), Japan (RM100 million) and India (RM80 million).
"We saw outstanding take-ups throughout the year in various countries. In Indonesia, we have top agencies such PROJEK Indonesia, Century 21, and ERA signing on their commitment to market M101 Skywheel. In India we also saw established agencies such as REMAX India and Connection Point signing up to work closely with our team," said M101 Holdings CEO Datuk Seth Yap.
"Additionally, local agencies such as MetroHomes, Rina Properties and Taras have also committed to RM150 million group purchase. We believe that it is only when you have the right product and have proven your commitment to build that you can inspire such confidence," he continued.
He added that the achievement is due to M101's property tourism business strategy, which has enabled the company to achieve its sales in less than a year of Skywheel's official launch despite the poor market sentiment.
"Our sales achievement is a testament of both the local and international market's confidence in M101 Skywheel. We believe that our unique product positioning is also one of the drivers behind our success.
"Designed by Studio F. A. Porsche, M101 Skywheel is poised to be the next international landmark and an international tourist destination, helping to maintain Kuala Lumpur's spot as a unique destination," he said.
Construction works on M101 Skywheel have begun, and with the appointment of China Railway Construction Corp Malaysia Bhd, the integrated development is scheduled to be completed by 2021.
The developer is optimistic over the prospects of the project, and will increase its marketing efforts in countries such as Hong Kong, Taiwan, Indonesia, Singapore, China, Japan, South Korea, the Philippines, Brunei, Sri Lanka, India and Bangladesh.
The company believes its sales performance will continue to be good, thanks to its unique product positioning and property tourism strategy.