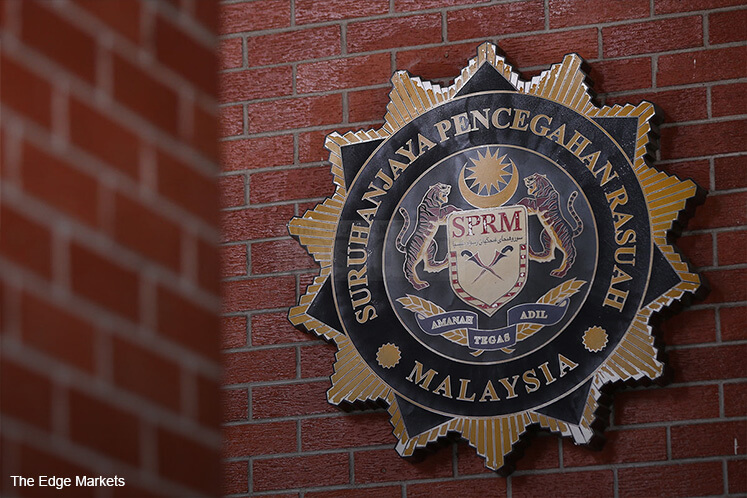 PUTRAJAYA (Jan 25): The Malaysian Anti-Corruption Commission (MACC) today obtained a five-day remand order from the Magistrate's Court here on an engineering consultancy company chairman with the "Datuk Seri" title to help in the Penang undersea tunnel investigation, Bernama reported today.
According to MACC sources, the 62-year-old man was detained at 2.45 pm yesterday when he arrived at the MACC headquarters to give provide his statement.
He is believed to have a hand in preparing false claims to the Penang government concerning feasibility studies of three roads and a tunnel in the state worth more than RM305 million, Bernama reported.
The man's company is supposed to have been once involved in mega projects, including construction of a bridge in Penang, a bus terminal in the federal capital and upgrading of a state airport.
On Jan 23, the MACC arrested a 50-year-old woman engineering consultant over the tunnel probe. Read the story here She has also been remanded for five days until Jan 28.
On Jan 9, Two "Datuks" were detained following raids into four Penang state agencies — the Penang Public Works Department, Penang State Secretary, Penang Office of Lands and Mines and Penang Valuation and Property Services Department — and three construction and property development companies — Ewein Zenith Sdn Bhd, 555 Capital Sdn Bhd and Consortium Zenith Construction.
The duo were later released on bail of RM200,000 each on Jan 19.
The latest arrest brings the number of people held by the MACC over the Penang tunnel probe to four.