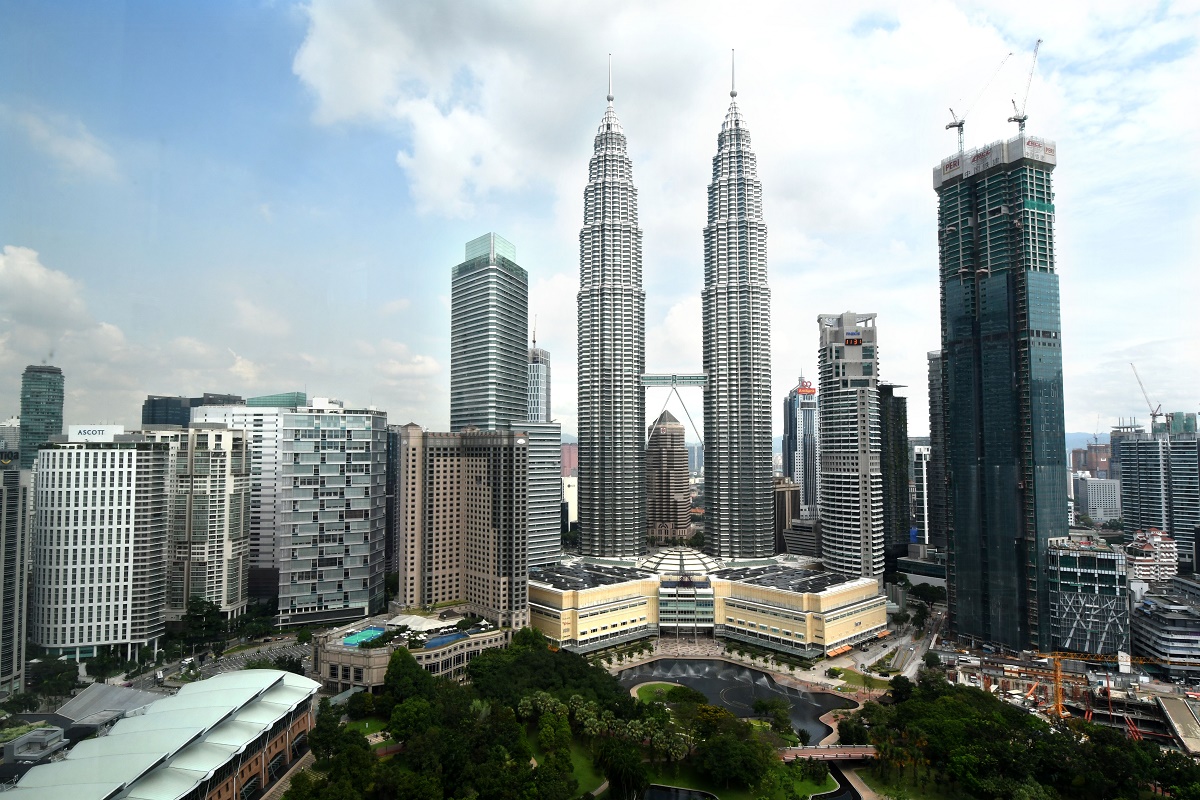 PETALING JAYA (Jan 29): The outlook for Kuala Lumpur and beyond Kuala Lumpur (Selangor) office markets continues to be gloomy, Knight Frank Malaysia said in a report today.
In its "Real estate highlights for 2nd half of 2017" report, the property consultancy firm said the gap between the increasing office supply and weak demand continues to widen as businesses remain cautious on expanding.
Data from Malaysian Institute of Economic Research showed that the Business Conditions Index has retreated to 103.1 points in the third quarter of 2017 (3Q17) from 114.1 points in the previous quarter.
* 'More discounts being offered by KL high-end condo developers'
* Penang is tops with approved investments worth RM7.7b
* 'Johor developers clearing stock, postponing launches'
* Knight Frank Malaysia: Retailers more likely to adopt 'clicks and mortar' concept
* Concern over 'sustainability' of retail sector in Kota Kinabalu
Meanwhile, the cumulative supply of purpose-built office space in Kuala Lumpur and Selangor increased to around 100.1 million sq ft as of 2H17. This follows the completion of three buildings with a combined space of approximately 1.17 million sq ft over the review period.
Moving into 1H18, office buildings slated for completion include South Point Office @ Mid Valley City and Mercu 2 of KL Eco City in KL fringe (formerly known as Setia Tower); and Nucleus Tower, Menara Star 2 and Tower 6 of Sky Park in Selangor.
During the review period, the overall occupancy rate for KL city remained stable at 80.1% although slightly lower than the 80.7% recorded in 1H17.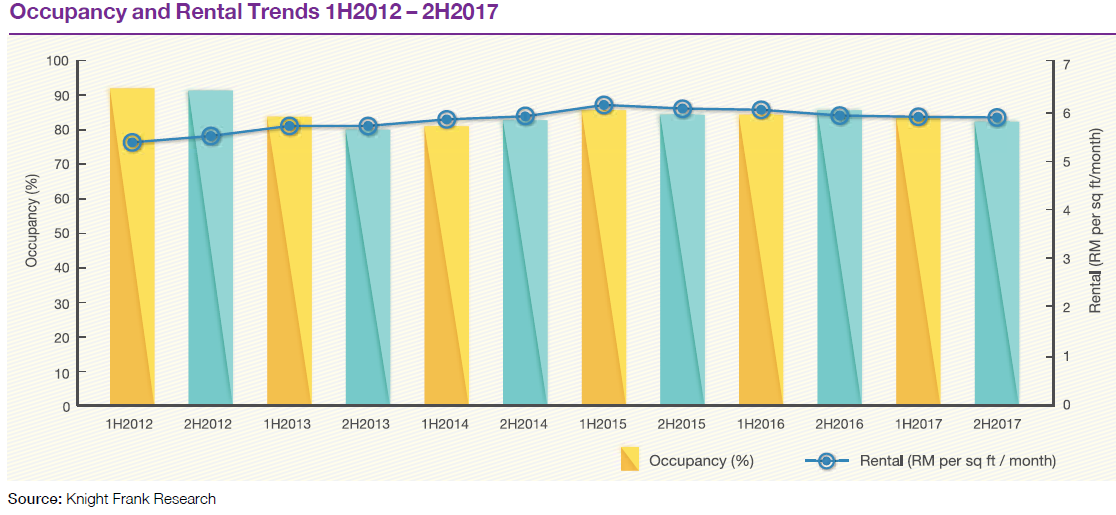 As for the decentralised office locations in KL fringe, the overall occupancy rates declined to 87.3% from 1H17's 90.9% following the completion of Mercu 3 of KL Eco City, which is vacant.
Meanwhile, for Selangor, the overall occupancy rates improved slightly to 79.5% in 2H17 from 77.8% in 1H17, following positive absorption in recently completed and existing buildings.
Amid a growing mismatch between supply and demand, the average achieved rental rates in KL city and KL fringe continued to be under pressure, declining to RM5.98 psf and RM5.67 psf, respectively.
The average achieved rental rate in Selangor, however, remained resilient at RM4.13 psf, supported by sustained demand from domestic companies.
In KL, well-located Grade-A office space continued to command higher asking rents, ranging from RM7 psf to RM12.50 psf per month while in Selangor, the asking rents were more competitive, ranging from RM4.50 psf to RM6 psf per month.
While the freeze on the approval for four types of property developments is expected to bring some relief to landlords of newly completed office buildings that have yet to achieve significant occupancy levels, it is not expected to correct the oversupply situation in the short to medium term.
Looking ahead, some 16 million sq ft of incoming supply from ongoing and upcoming mega developments, together with weak occupational demand, will continue to drag on the market.
To remain relevant and competitive in a challenging tenant-favoured office market, there may be opportunities for dated buildings to undergo repositioning and redevelopment to match market demand.