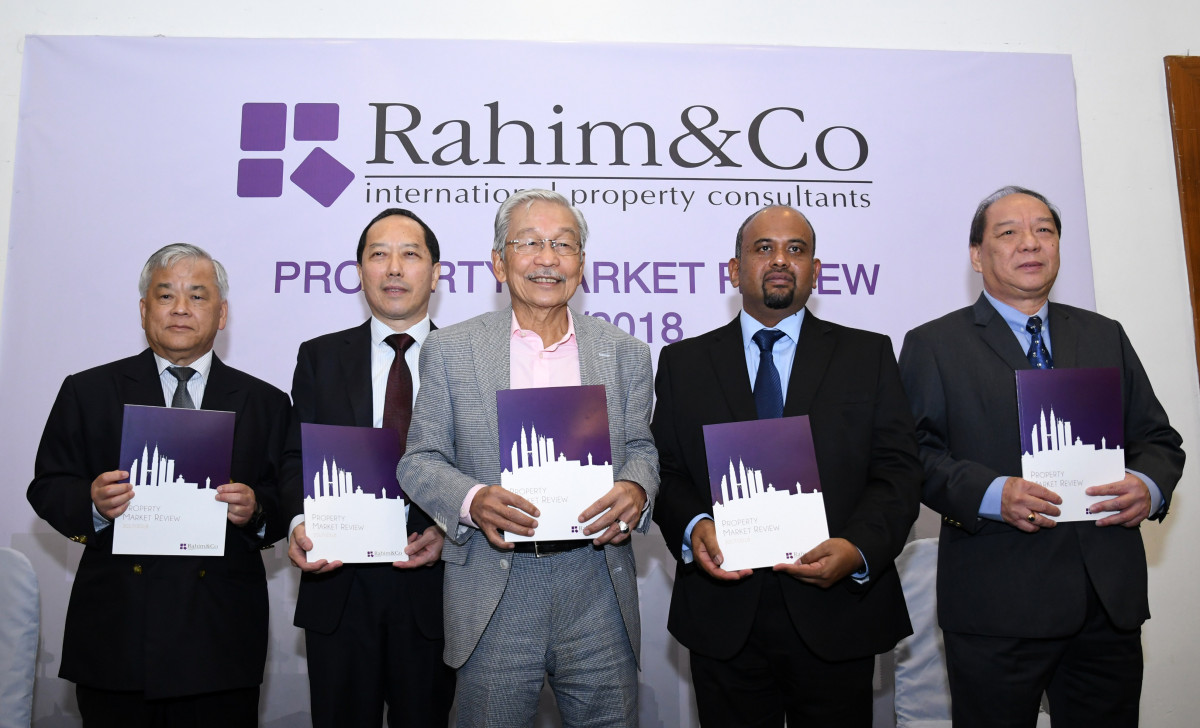 KUALA LUMPUR (Feb 12): The Malaysian property market will continue to be challenging but stable with greater focus on affordable housing, according to real estate consultancy Rahim & Co International Sdn Bhd.
"Although it may be too soon to say that the market has bottomed, we don't expect the market in 2018 to be much worse off than in 2017,
* 'Find alternatives to development freeze to deal with glut'
"The market will be flat and stable while we wait for the consumers' wait-and-see attitude to warm up," Rahim & Co International Sdn Bhd director for research and strategic planning Sulaiman Akhmady Mohd Saheh told reporters during the release of the "Rahim & Co Research — Property Market Review 2017/2018" today.
The outcome of the upcoming Malaysia general election is also expected to provide greater clarity over the direction of the country's overall economy.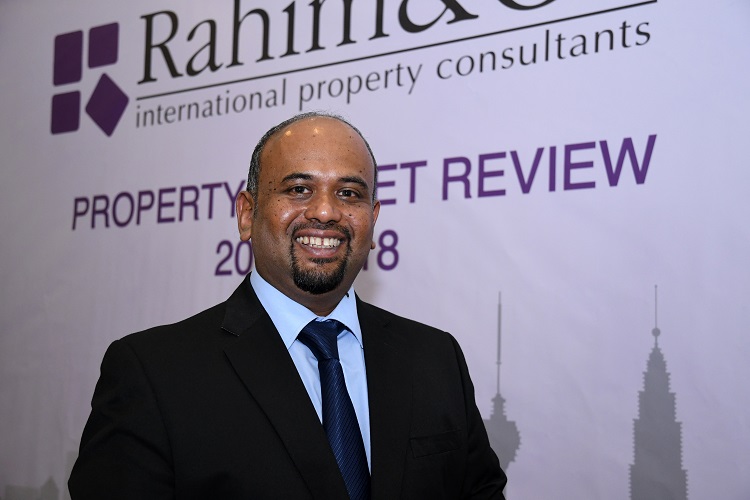 The consultancy also expects greater focus on affordable homes this year.
Rahim & Co executive chairman Tan Sri Abdul Rahim Abdul Rahman said property developers and the government need to look at building more affordable homes "at the right place and price".
"Developers must build properties that are affordable, they have no choice. If they continue to develop high-end properties with no market demand, they will face financial problems.
"As far as the government is concerned, we are moving towards a high-income nation. The growth of income however, is not synchronised with property price growth. Having said that, it's not all gloom and doom, the property market will be flat and we are not going into a recession," said Abdul Rahim.
According to Sulaiman, the affordable home segment will get more limelight in 2018, defined by prices of up to RM500,000 in the Klang Valley. Competition is expected to intensify, with many developers shifting their focus to this segment.
"Products in the price range of RM250,000 to RM500,000 are performing well," he said.
Meanwhile, as for the disparity between income growth and housing price growth, Rahim & Co Petaling Jaya director Choy Yue Kwong noted that it is rather difficult to boost income growth in the short-term hence stakeholders should focus on reducing development cost to make housing more affordable. For instance, the government could release more land for affordable housing, reduce red tape so developers could have higher turnaround rates, as well as reduce compliance and construction costs.
"I think we should look at both sides of the equation. One is income growth and the other is development cost," said Choy.