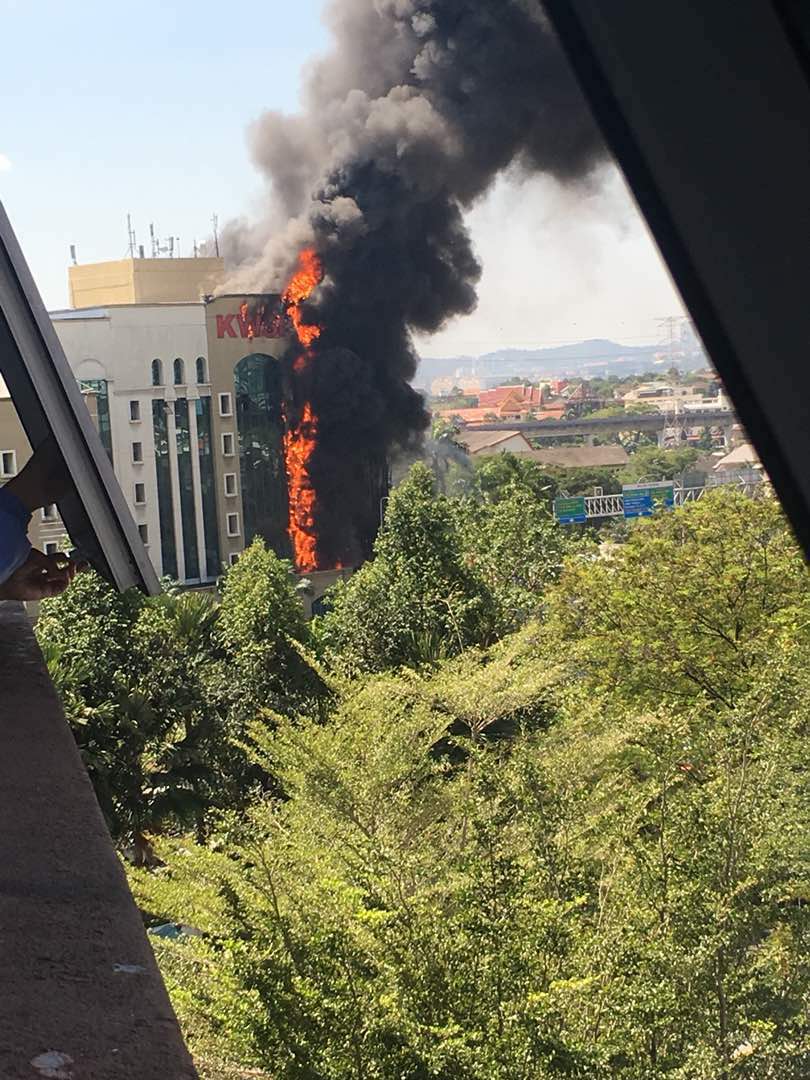 PETALING JAYA (Feb 13): There has been no compromise to data integrity or members savings in any manner following the fire at the Employees Provident Fund (EPF) Petaling Jaya office and branch today.
"We will continue to monitor the situation as it develops and will provide an update once the branch is back in operations. Total evacuation of the building has taken place, and the office and counter services and the building are closed until further notice," said EPF in a statement.
It said the EPF Crisis Response Team is working with the Fire and Rescue Department, to ensure the fire does not spread to any other floors or surrounding areas.
Bernama reported that a part of the 6-storey building in Jalan Gasing went up in flames this afternoon.
Selangor Fire and Rescue Department operations commander Mohd Hafiz Mat Dali said almost 40% of the building had been destroyed by the fire but the cause of the fire has yet to be ascertained.
It is understood that the fire had been brought under control and all EPF employees had left the building in time with no casualties, the report said.