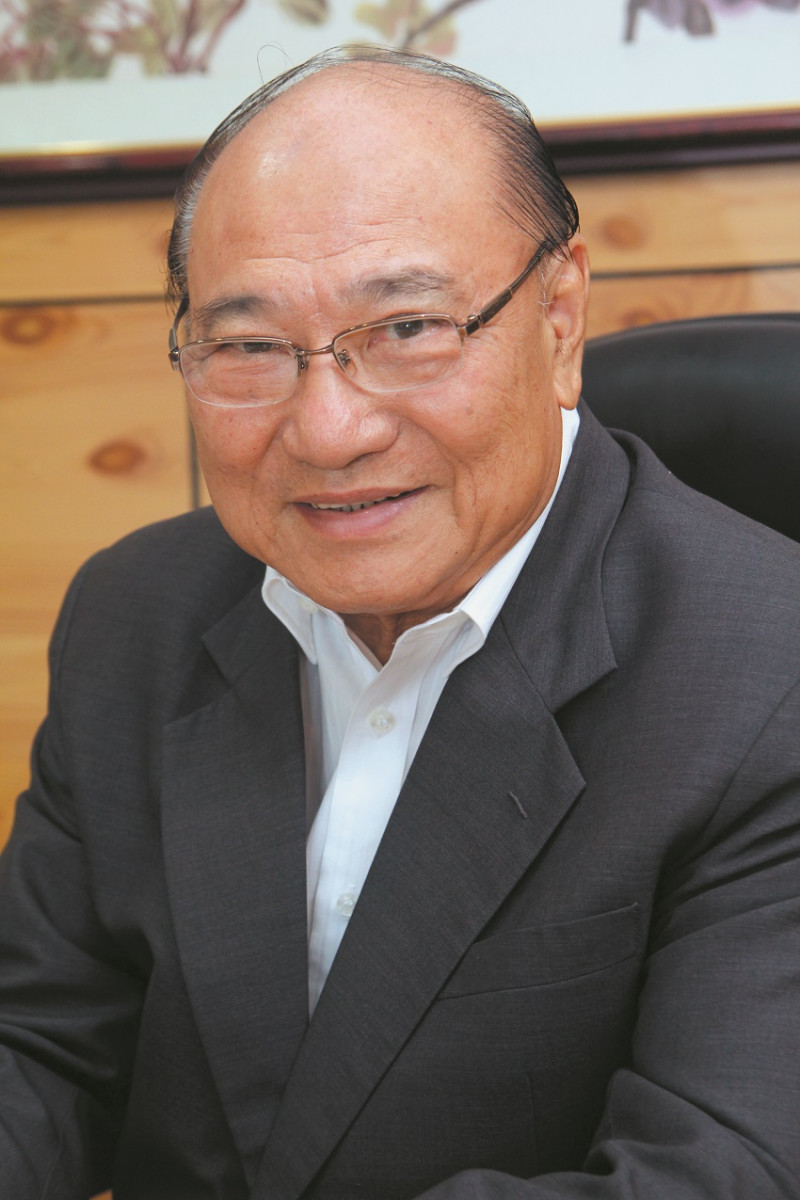 KUALA LUMPUR (March 12): Property developer MKH Bhd, whose principal business includes oil palm plantation, is confident of achieving a five-year record high in its fresh fruit bunch (FFB) production yield.
MKH is targeting an average FFB yield of 28 tonnes per hectare (ha) for the financial year ending Sept 30, 2018 (FY18), as most of its trees are currently in prime age.
This is despite recording a lower plantation revenue in the first quarter ended Dec 31, 2017, which the group attributed to a drop in FFB production and a lower average selling price.
Yield stood at six tonnes per ha as at the end of the quarter, but MKH is confident it will be able to reap what it has sown in quarters to follow.
"You can have my word that our production will catch up. In fact, it already has," executive chairman Tan Sri Alex Chen (pictured) told The Edge Financial Daily. "Trees at our two main parcels are aged between six and 10 years, so about 90% of our trees are now bearing fruits."
MKH — which made its foray into the plantation business 10 years ago — owns 18,388ha of oil palm estates in East Kalimantan, Indonesia, together with a 90-tonne-per-hour crude palm oil (CPO) mill.
"This year is the year of harvest for MKH. This is because over the past two years, we have been diligently monitoring our estates, giving them the right dosage at the right application intervals. There has also been a good amount of rainfall for the past five months, which meets our monthly requirement of 200 millimetres," said Chen.
Besides an increasingly mechanised management, the group also has a comprehensive water management system in place for its flat estates, as a preventive measure against extensive drought seasons, after learning by experience from the dry spells of a 2015 El Nino event.
In Peninsular Malaysia, the average yield for oil palm estates ranges from 22 to 24 tonnes per ha, while in Kalimantan, Sabah and Sarawak, it is 24 to 26 tonnes per ha given healthy growth conditions, said MKH.
For the group, the annual FFB yield has been rising steadily, from 18 tonnes per ha in FY13 to 26 tonnes per ha in FY17.
MKH is targeting an FFB output of 420,000 tonnes in FY18, along with an oil extraction rate of 22%, kernel extraction rate of 4% and CPO production of 94,000 tonnes. Its CPO selling price budget has been fixed at RM2,300 for the year.
"Our plantation business will definitely show a year-on-year improvement in terms of operating profit, excluding any unrealised foreign gains or losses.
"Its contribution to the group's revenue and profit will increase, but it might not overtake that of our property and construction segment just yet," said Chen.
MKH prides itself as a pioneer developer, notable for transforming the Kajang-Semenyih vicinity into what is now one of the fastest growing townships in Greater Kuala Lumpur.
Despite a softer property market, the group is still pushing for RM800 million in new sales for FY18, with about 60% coming from new launches and 40% from existing projects.
With this, it has planned for five launches with a gross development value (GDV) of RM1.15 billion in FY18.
Of these, two are high-rise mixed developments (Inspirasi Mont Kiara and MKH Boulevard II in Kajang) while two others are landed properties (Kajang 2 Precinct 2, and Kajang East Precinct 1). There will also be three phases of commercial properties to be launched at Hillpark in Shah Alam North.
"I believe we can still perform during this tough period as our projects are strategically located and rightly priced. We are also continuously on the lookout for more land bank, both in the Greater KL and in Johor," said Chen.
As at Dec 31, 2017, MKH had total unbilled sales amounting to RM903.5 million from eight of its ongoing projects.
Excluding planned launches in FY18, the group also has undeveloped land bank of 650 acres, which could fetch a total GDV of RM8.2 billion, to be developed over the next seven to 10 years.
On earnings prospects for FY18, MKH is expecting flat growth, given the soft property market. Any shortfall in the profitability of the segment will be mitigated by its plantation business which looks more promising, said Chen.
MKH — whose shares last traded at RM1.52 — is among The Edge Financial Daily's top 10 stock picks for the year, as analysts believe its share price has bottomed to a reasonable price level and recovery is in sight. The share price has gone down 40% over the past one year, from RM2.53 on Feb 8, 2017.
This article first appeared in The Edge Financial Daily, on March 12, 2018.
For more stories, download EdgeProp.my pullout here for free.