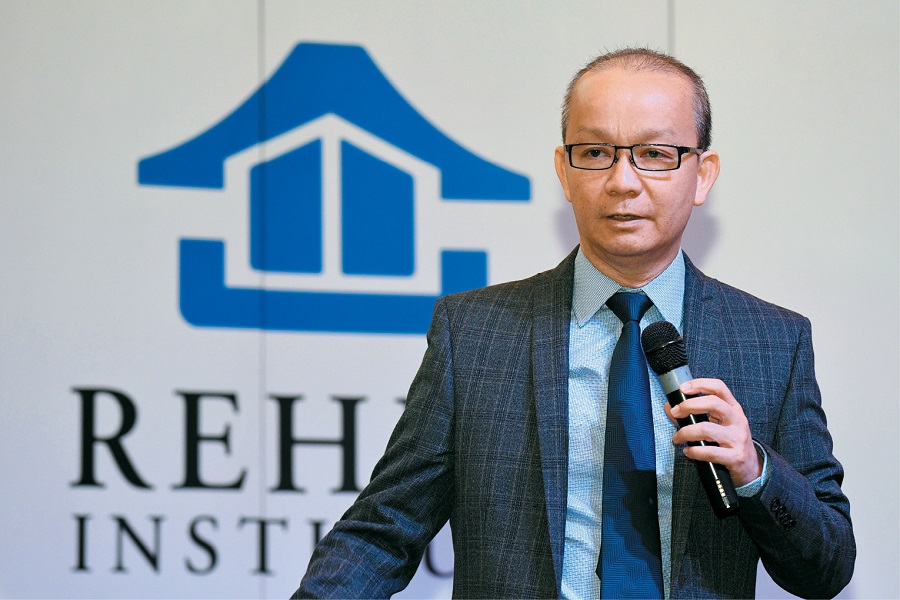 KUALA LUMPUR (May 4): There is no oversupply of residential properties in the country as demand for housing has outstripped supply in 2017, said CBRE|WTW managing director Foo Gee Jen.
According to data from the property consultancy firm, Malaysia's population grew 1.3%, or about 390,000, to 32 million last year.
This brings demand for some 97,500 units of new homes, based on the average household size of four people per household.
However, the annual completion of new homes stood at 94,198 units last year, which is lower than the population growth, Foo told the audience at a conference organised by Rehda Institute in Kuala Lumpur on May 3.
"So, are we in an oversupply situation? I would say [the answer] is 'no'. Generally, there is still an undersupply," he said.
Foo was one of the speakers at the conference entitled "Utilising data to build demand-driven real estate". His session was on "Residential property trends: Where is the demand and what products to sell in 2018?"
Nevertheless, he admitted that there are mismatches in the supply of new residential properties and property developers are urged to think out of the box to meet market demand and prevent the mismatch situation from getting worse.
"We have a situation that I call '3M', which refers to the three mismatches in price, location and product," he pointed out.
During the period of 2010 to 2015, property prices had increased by a high double-digit growth rate of between 15% and 20% while salaries in the same period only grew by about 5% to 5.5%, which resulted in a big gap between house prices and buying power, he elaborated.
Meanwhile, developments in the areas where infrastructure, connectivity, accessibility, amenities and facilities are lacking have caused the number of unsold units to spike and resulted in the mismatch of location and products.
He also noted that shoebox units such as Small-office Home-office (SoHo) and studio units have been mushrooming in the market over the past 10 years, especially in Kuala Lumpur. But many of these properties are unable to find buyers due to their compact size and density, which are not suitable and ideal for family living and long-term settlement.
"So, rather than stop building, I think we need to slow down and take one or two steps back to look at what kind of product the market can absorb, who the target groups are, where the preferred locations are and so forth," he said.
Foo also advised developers to think out of the box in the current challenging environment by adopting new business models such as build-to-rent and rent-to-own or to cater for a different market, namely retirement homes and co-living projects.
However, he noted that the social acceptance towards renting a house could take a longer time and the number of aged population has yet to make up significant demand for retirement homes.
This story first appeared in EdgeProp.my pullout on May 4, 2018. Download EdgeProp.my pullout here for free.