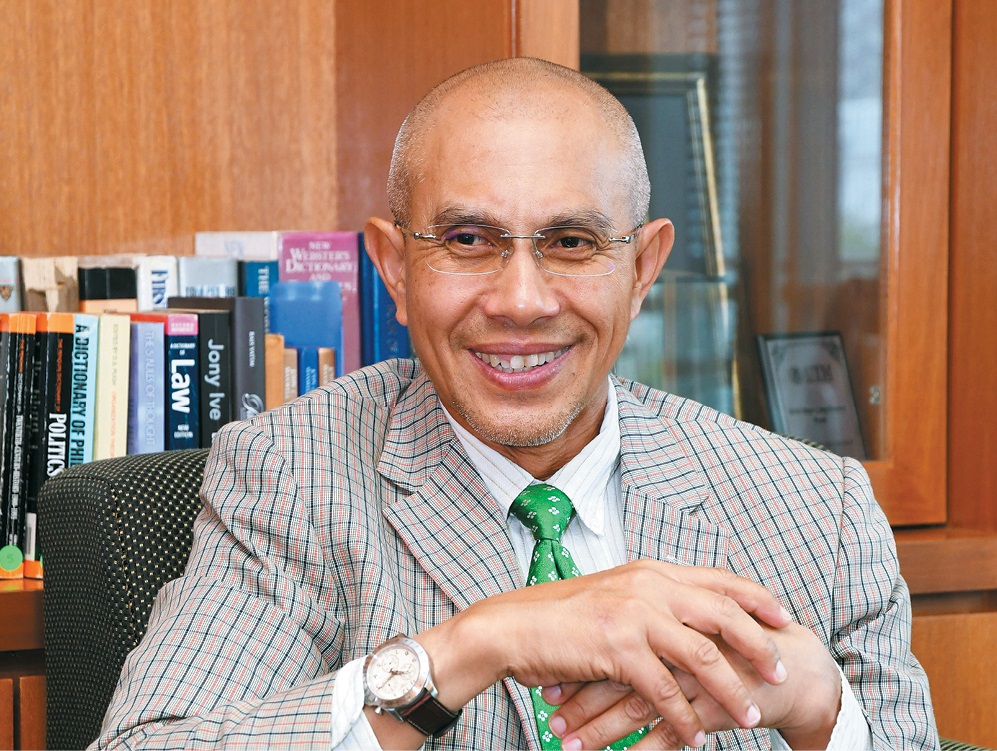 PUTRAJAYA (May 4): The Department of Director General of Land and Mines (JKPTG) under the Natural Resources and Environment Ministry is currently exploring new ways, including changes in legislation, to facilitate strata property renewals or redevelopments in Malaysia.
A task force had been set up last year to study and come up with proposals that will ensure the redevelopment process can be implemented efficiently, said department director-general Datuk Seri Dr Sallehuddin Ishak.
The study is still in the early stages and the final proposal would have to go through the Cabinet and subsequently the National Land Council before it can be tabled in Parliament, he told Edgeprop.my, adding that it is expected to take at least two years.
The initial proposal by the task force — made up of various stakeholders including property consultants and financial institutions — is to establish a tribunal to hear disputes or complaints from any stakeholder on any strata renewal plan.
"For now, the initial suggestion is to first have a simple majority of 51% of owners to consent to a strata renewal. We will then hear out the redevelopment plan submitted by the public or property developer. External valuers could be hired to assess the redevelopment plan.
"After that, we may proceed to a second voting session, which may require between 70% and 85% majority consent — we have yet to decide on the percentage.
"There will also be a tribunal for strata renewal schemes. If the dispute cannot be settled at the tribunal, it will be brought to court and the court will have the final say," offered Sallehuddin, adding that the task force is also contemplating the age of a building that is considered suitable to be redeveloped.
"It is all about empowering property owners to enter into a collective sale process for strata renewal. We are here to provide the enabling provision in the legislation to ease the process," he said.
According to Sallehuddin, based on public feedback from an online survey carried out by the department in January, generally, 73.7% of respondents agree that there is a need to do something to "effectively, efficiently and inclusively redevelop old areas including privately-owned multi-unit strata-titled housing to achieve the high densities needed to accommodate growing populations without exacerbating social inequalities and collateral social disruption".
"Hence, the task force is looking at how to tackle this issue and to balance the rights of the majority while safeguarding the minority," he said.
Currently, he explained, only en masse sale is viable in Malaysia as there is no legal provision for en bloc sales of strata properties. Unlike in Singapore where buildings aged 10 years and above need only 80% of its owners to give the nod and it is a done deal, a deal here can't go through if a single owner refuses to sell.
This was what happened in the case of Desa Kudalari along Kuala Lumpur's Jalan Tun Razak, one of the first condominiums in the country that was completed over 30 years ago. It failed in its attempt to gather 100% consent from its unit owners. Nevertheless, there are success stories, such as the redevelopment of Razak Mansion in which the developer managed to get 100% consent from property owners, although it took some time.
Currently, the challenges faced by JKPTG when it comes to strata renewals include limitations in the law and the impact on vulnerable and minority groups.
"We are well aware that renewal of occupied areas requires engagement with the existing community.
"Based on existing laws, the consent of all owners is required to allow redevelopment. This requirement makes it enormously difficult for renewal to occur and sets up a tension between what some consider as the democratic right of the majority, and the rights of the individual.
"In this light, the task force has a huge responsibility in drawing up the regulations and process that would work best, with both the development and homeowners' rights in mind.
"Our research is still at an early stage, so we are open to ideas and inspiring interventions," said Sallehuddin.
He added that JKPTG wants redevelopment especially of aged buildings to happen with minimal hassle especially in highly dense areas where transit-oriented developments are viable and in need of public facilities and amenities.
This story first appeared in EdgeProp.my pullout on May 4, 2018. Download EdgeProp.my pullout here for free.