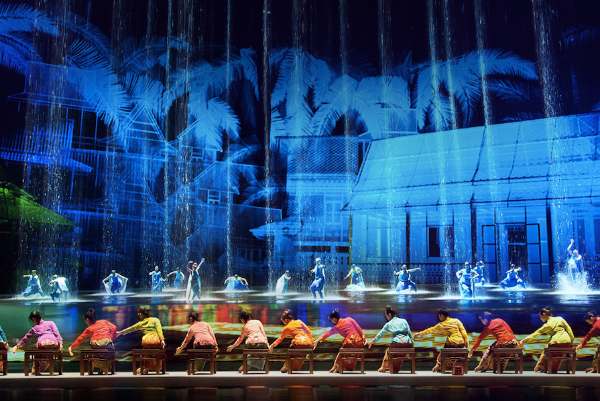 MELAKA (May​ 28): About 2,000 people turned up for the preview of Encore Melaka at Impression City in Melaka today.
The invited guests included business partners, families of 200 local artistes of the show and media guests. The first public show will take place on July 1.
Initiated by Yong Tai Bhd CEO Datuk Wira Boo Kuang Loon, Encore Melaka is the latest offering from China's iconic Impression Series — established in 1998 by renowned directors, Zhang Yimou, Fan Yue and Wang Chaoge, and has since staged 10 widely acclaimed productions.
Out of 150 countries, Melaka was handpicked by Wang, the director-in-chief of Encore Melaka, as the coveted home of the first Impression Series performance to be staged outside of China.
Wang, who was present at the preview, was also the director of the 2008 Beijing Olympic Games opening ceremony.
Wang had studied Melaka's history, its people and their culture for two years and the result was a state-of-the-art production of Wang's retelling of Melaka's beginnings and growth over six centuries.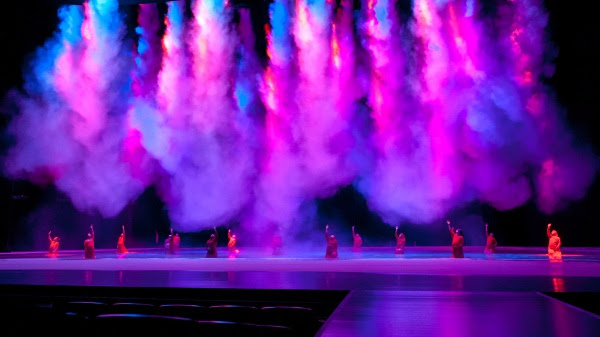 Depicted through a myriad of compelling songs and dances, it is a compilation of cultural stories that reflect a society embracing diversity and inclusiveness.
"I'm a Melaka boy. I always wanted to contribute to my beloved hometown by bringing in new elements to Melaka to make it an exciting tourist destination. I also hope that by bringing in this show, the local artists have the opportunity to shine on a bigger stage," said Boo during his thank-you speech after the show.
The 70-minute-long performance recounts stories of the early voyagers, the legacy of Zheng He's diplomatic mission, indigenous settlement and cross-cultural encounters such as the Baba Nyonya. The audience was transported through different eras, presented in English, Bahasa Melayu, Mandarin, Tamil, local dialects and Portuguese to reflect Melaka's cultural heritage.
The Encore Melaka theatre boasts innovative and stunning video projection mapping and multi-stage hydraulic sets, advanced lighting and acoustic techniques. It is Asia's largest theatre that seats more than 2,000 people on a one-of-a-kind 360-degree rotating audience platform.
The Encore Melaka theatre is nestled within Impression City, which has a GDV of RM7 billion. The cultural properties development is on a 138-acre tract in Melaka.
The 15-acre Encore Melaka has a GDV of RM400 million.