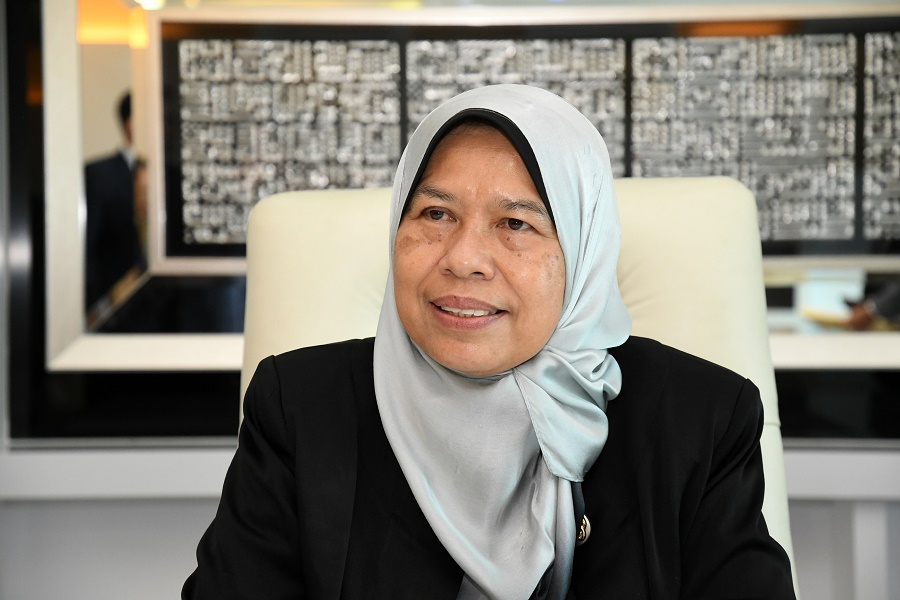 PUTRAJAYA (June 5): The Housing and Local Government Ministry (KPKT) will discuss with the Ministry of Finance (MoF) and Bank Negara Malaysia (BNM) on relaxing current lending guidelines to enable more homebuyers from the B40 and M40 groups to secure housing loan.
Housing and Local Government Minister Zuraida Kamaruddin said loan approvals mainly depend on the borrowers' individual income without taking into consideration the family household income.
"For some potential homebuyers, he or she may not be the sole breadwinner. There may be second and third income contributed by other members of the family. If the credit rating for this group of buyers could be considered, it will help to encourage homeownership," she said at a press conference at the ministry today. She added that the ministry will seek meetings with the MoF and BNM after the Raya celebrations.
On another matter, Zuraida said the ministry will initiate a study to identify issues faced by the local community, as this will help the ministry to draw up a National Community Policy.
"This policy will identify the roles of the local government, the police, the Fire and Rescue Department and the community. We are taking a holistic approach to address all the issues related to the local community," she added.
Besides this, KPKT will also be looking at upgrading the existing fire and rescue equipment and review the Standard Operating Procedures for the Fire and Rescue Department with the aim to improve efficiency.