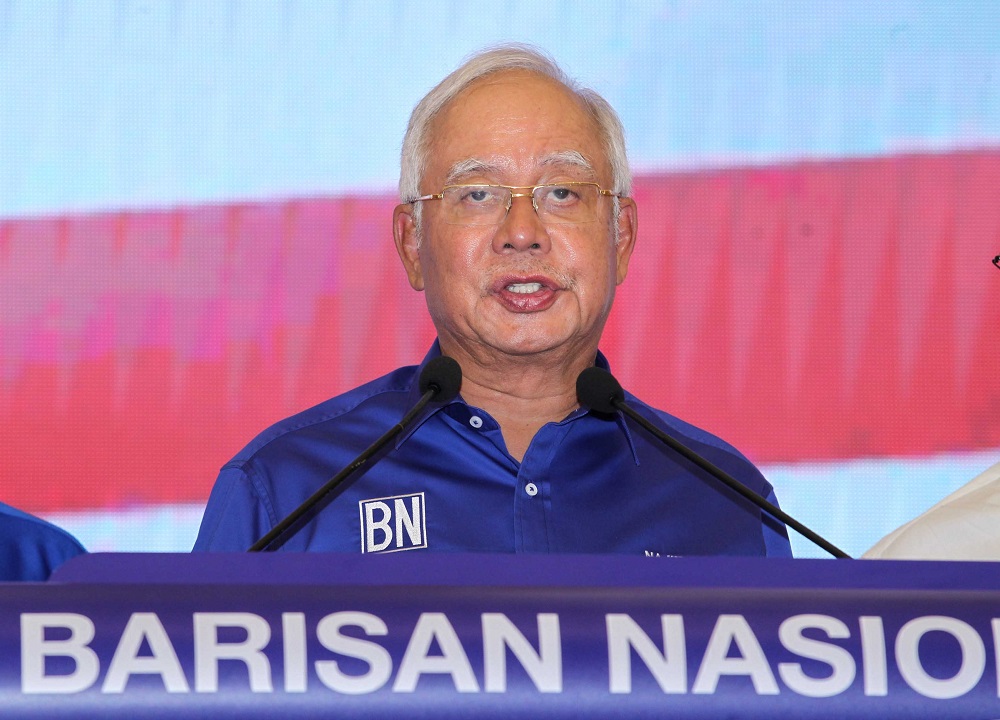 KUALA LUMPUR (June 8): The new Pakatan Harapan-led government have to be more transparent and considerate when scrapping the projects of the previous government which were implemented for the benefit of the people and country, Bernama reported former prime minister Datuk Seri Najib Tun Razak saying today.
"I don't care if the Pakatan government endeavoured to erase all the legacies left throughout the nine years of my tenure as Prime Minister.
"But the government must be more transparent when they began to cancel the various projects or initiatives started for the benefit of the people and country, just to erase my legacy or the perception that they were initiated by me, so they should be stopped or cancelled," Najib said in his Facebook today.
He said that within just two weeks, the government stopped the Kuala Lumpur-Singapore high-speed rail and the Mass Rail Transit 3 (MRT3).
Najib claimed that the studies carried out over many years had shown the economic benefits exceeded the construction cost of these projects.
According to Najib, the MRT3 project was also necessary to provide a more integrated public transport system in the Klang Valley.
He said without the MRT3, the Klang Valley would continue to suffer increasing traffic jams.
He added that projects such as the Exchange 106 at the Tun Razak Exchange, Pan Borneo Highway and the Central Spine Road were spared as they were in their last stages of construction.