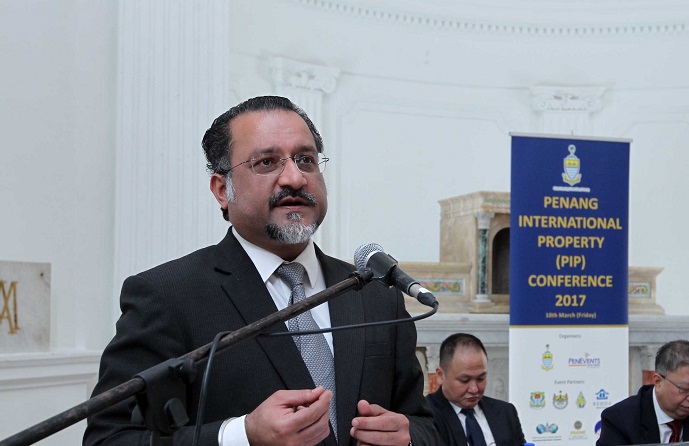 KUALA LUMPUR (June 9): Four of the seven families evicted from their public housing in Rifle Range, Penang have been given alternative homes.
This happy turn of events came about after a meeting with Penang executive councillor for housing, Jagdeep Singh Deo (pictured).
Seven families were camped out at Komtar in protest since they were evicted from the Rifle Range public homes earlier this week.
On Wednesday, Penang Chief Minister Chow Kon Yeow said those evicted have incomes that have exceeded the criteria, rental arrears and are married to non-Malaysians and therefore do not meet the criteria for Penang's public housing.
"Enforcement action began six months ago and we gave them ample time to find another place," Chow said.
"These residents no longer meet the criteria for public housing and some of them even have rental arrears so enforcement action has to be taken against them."
PSM central committee member Karthiges Rajamanickam, who led the protest, told news portal Malaysiakini today the meeting was held between Jagdeep, the evictees and civil society activists Prema Devaraj, Francis Loh, Toh Kin Woon and Henry Loh.
"The four families were offered terraced houses in Batu Kawan with a rental fee of RM170 per month.
"Their overdue rental has been settled and the handing over of their house keys will be fast-tracked before the Hari Raya celebrations which fall next week," Malaysiakini reported Karthiges as saying.
"Another of the affected persons is also no longer homeless as he is a senior citizen and has been allowed to remain in his home."
Jagdeep also said on Wednesday that there are already 62 applicants still waiting for public housing in Rifle Range.
He said that of those evicted from Rifle Range, one had overdue arrears, four involved foreigners, four already had houses and two were unmarried individuals who continued living there after their parents died.