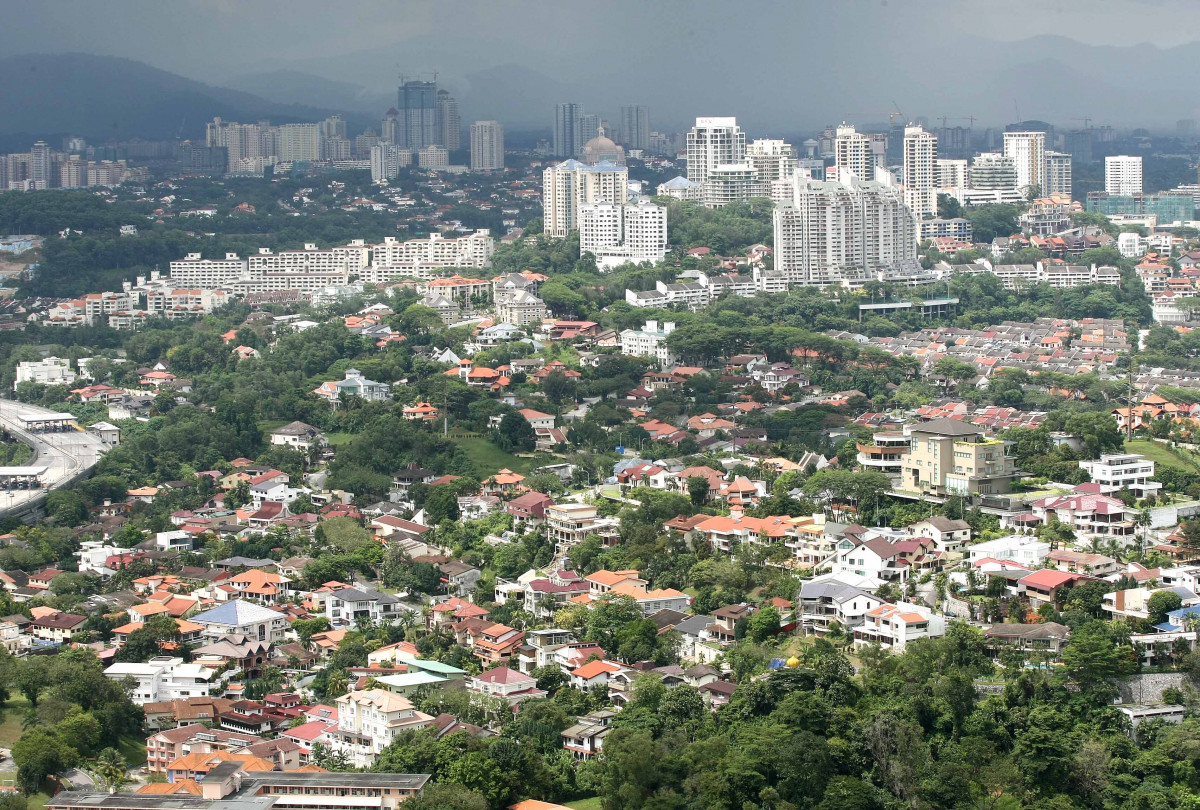 KUALA LUMPUR (June 12): Malaysia saw a 5.8% y-o-y increase in average prices for the 12 months to March 2018, according to the Knight Frank Global House Price Index 1Q18 report released today.
On a six-month basis from 3Q17 to 1Q18, a 2% increase was also seen in the Global House Price Index for Malaysia.
However, on a quarterly basis from 4Q17 to 1Q18, there was a 0.1% drop in average prices, the report noted.
The report also added that Malaysia — which is currently ranked 20 out of 57 mainstream residential markets worldwide — has a downward market direction of annual price growth, compared with the previous quarter.
Meanwhile, Hong Kong leads the Global House Price Index rankings for the first time since 2Q15, with average prices for the 12 months ending March 2018 at 14.9% higher.
"Since our index was first published in 2008, Hong Kong has held the top spot on 10 different occasions — more than any other territory tracked," the report noted, adding that despite an improving supply scenario over the long term — 96,000 apartments are due to be released in the next three to four years — and the likelihood of a prime rate rise, prices in Hong Kong continue to accelerate with small to medium-sized units recording the strongest price growth.
Hong Kong was followed by Malta (+13.6% y-o-y) and Iceland (+13.2% y-o-y).
The report observed that Europe's recovery is on track, backed by the confirmation of a closer analysis where 11 of the 15 strongest-performing housing markets globally were in Europe as at March 2018, albeit with countries such as Greece (-0.2%), Italy (-0.3%), Norway (-1.1%) and Finland (-1.3%) sitting at the bottom 10 rankings.
"What is obvious is the extent to which the outliers are disappearing with the performance of countries and territories now converging. A year ago, 18% of markets recorded annual price growth above 10%; in 1Q18, this figure has fallen to 9%.
"This may be an indication that buyer sentiment is weakening, as the shift towards tighter monetary policy and the removal of stimulus becomes a reality in key global economies," the report said.
The report also highlighted that ahead of the G7 summit, they had assessed price change for each member state and the rise in base points since the last G7 summit a year ago.
"Canada and the US, the two markets that have registered the strongest rise in prices, have also seen their base rate rise by 0.75 basis points over this time," it said.
Overall, The Knight Frank Global House Price Index increased by 4.8% in the year to March 2018.