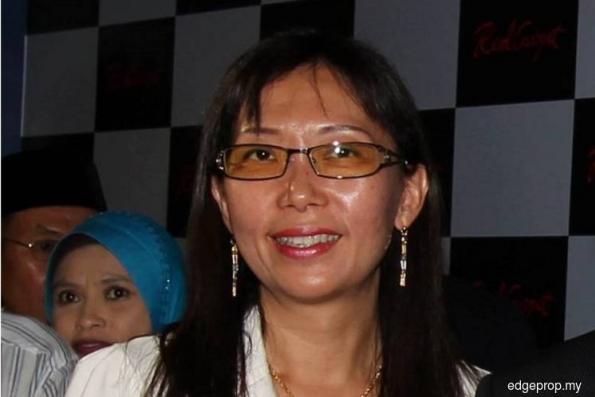 PETALING JAYA (June 13): The Federal Territories Ministry – which governs Kuala Lumpur, Putrajaya and Labuan – should be abolished, said Seputeh MP Teresa Kok who is reportedly the frontrunner to head the portfolio.
This would cut through red tape and overlapping functions between the ministry and Dewan Bandaraya Kuala Lumpur (DBKL), she told The Malaysian Insight.
"My hope is that there won't be a Federal Territories Ministry, because we have seen so many abuses by ministers and the ministry since [former Federal Territories Ministers] Raja Nong Chik to Tengku Adnan [Tengku Mansor].
"There should only be one head, especially if we want to have local elections," she said.
According to her, the ministry has hindered the operations and administration of DBKL.
"When you have a minister above the mayor, you have a mayor that follows all the minister's instructions, violating the laws and planning of Kuala Lumpur.
"If the mayor doesn't perform, we should remove him. But now, they are passing the buck to the ministry.
"And we saw how Raja Nong Chik and Tengku Adnan behaved. They made Kuala Lumpur a mess."
She added that Kuala Lumpur MPs should be consulted in the decision-making for their constituencies.
"The MPs should have their say, or be consulted in DBKL's planning in their constituencies.
"If you want to have local government elections, then we shouldn't have the ministry, but we have no choice if that's the cabinet's decision.
The portal had reported this morning Kok will join Prime Minister Tun Dr Mahathir Mohamad's 26-member cabinet, with the DAP veteran tipped for the Federal Territories post.
"I have not been informed at all, and the announcement has not come officially from the Prime Minister's Office," she said in response to the report.
However, Kok said she would accept the decision if she was chosen for the post.
"Given the choice, I would like to play the role of wooing foreign investment in terms of tourism. Bring them to Malaysia to help our economy."