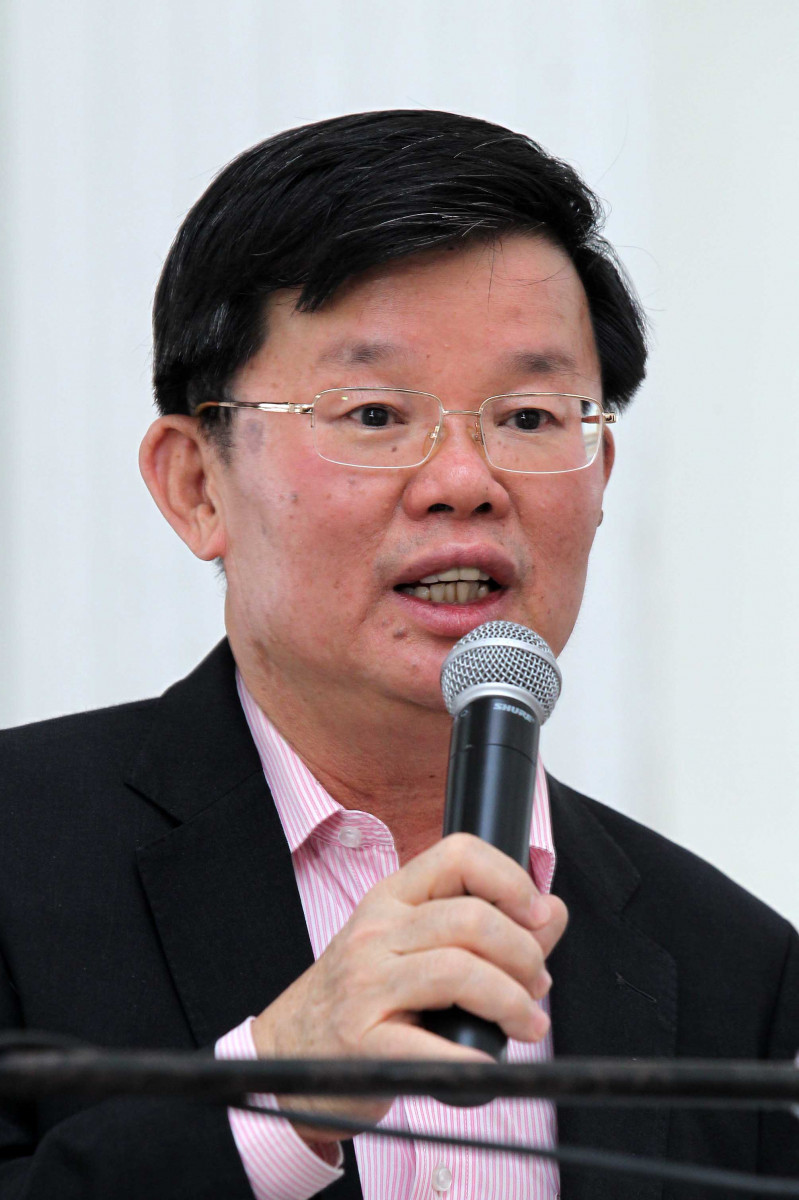 GEORGE TOWN (June 20) — The wall fronting the Esplanade in Penang will be restored soon, as studies have revealed erosion beneath.
The popular tourist site have sent social media aflutter when tidal waves crashed against the seawall for the past couple of days. The giant splashes were in fact a common phenomenon during the inter-monsoon season for decades, said Penang Chief Minister Chow Kon Yeow.
The upgrade forms the second phase of an overall North Seafront project that includes the whole Esplanade area stretching from Medan Renong up to the clock tower, Chow was reported saying in The Malay Mail today.
"The project is to recreate it to the olden days where some parts [can be opened to the] public all [the way] down to the small beach area," he told reporters after visiting the Balik Pulau Market complex.
Chow said the rebuilding of the seawall is fully funded by the Penang Island City Council (MBPP).
MBPP Mayor Yew Tung Seang confirmed that the rebuilding work of about 500m of the seawall along the Esplanade will start in the third quarter, adding that the tender for the project had been closed recently.
"So, we can expect to start work on it by the third quarter of this year at a cost of about RM15 million," he said.
The North Seafront concept masterplan was developed by the George Town Conservation and Development Corporation (GTCDC), a tripartite partnership between the Penang state government's Chief Minister's Incorporated (CMI), Think City Sdn Bhd and the Aga Khan Trust for Culture.
The comprehensive project is divided into 10 different zones including Dewan Sri Pinang, Fort Cornwallis, the clock tower and the town hall and city hall.
It will see the establishment of a formal archaeological site in a dry moat, the recreating of the moat around Fort Cornwallis, the relocating of the food court and playground to the godowns at the Seafront and the constructing of a new Medan Renong food court.