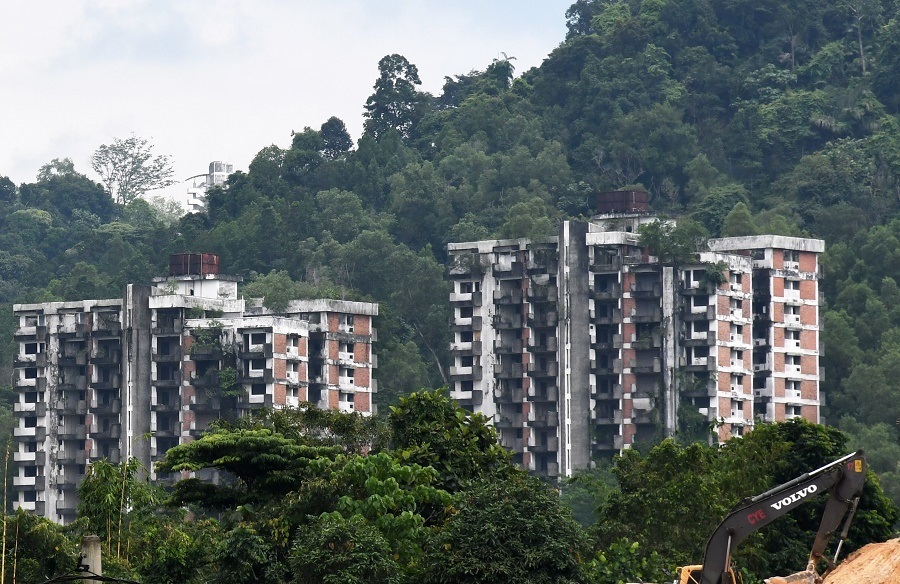 PETALING JAYA (June 27): The Highland Towers Redevelopment Committee headed by Housing and Local Government Ministry (KPKT) secretary-general Datuk Mohammad Mentek will hold its first meeting today.
According to a KPKT statement, the committee comprising experts and representatives from 10 major stakeholders including federal, state and local authorities, will research, analyse, evaluate, monitor and execute the proposed redevelopment of the site in Ulu Klang, Selangor which was the scene of the tragic collapse of the Highland Towers condominium (pictured) back in December 1993.
"There are many different suggestions on the redevelopment plan, including the development of housing schemes for the B40 (low income) group, recreational park, tourist attraction, sports centre and other ideas.
"However, the final decision will only be made by the secretary-general who chairs the committee based on feasibility studies," said KPKT Minister Zuraida Kamaruddin in the statement issued last night.
Meanwhile, KPKT has received a report from the Minerals and Geoscience Department (JMG) that stated that the site is categorised as a high risk area that is prone to landslide.
Hence, said the minister, one suggestion from PLANMalaysia or the Town and Country Planning Department was for a tourism and recreational development.
The minister assured residents staying near the site not to worry about the redevelopment plans as the ministry will ensure future developments, if any, will be beneficial and suitable for the area.
"KPKT hopes to rejuvenate the Highland Towers' site and its surrounding land, and remove the current negative perception on this area," Zuraida said.