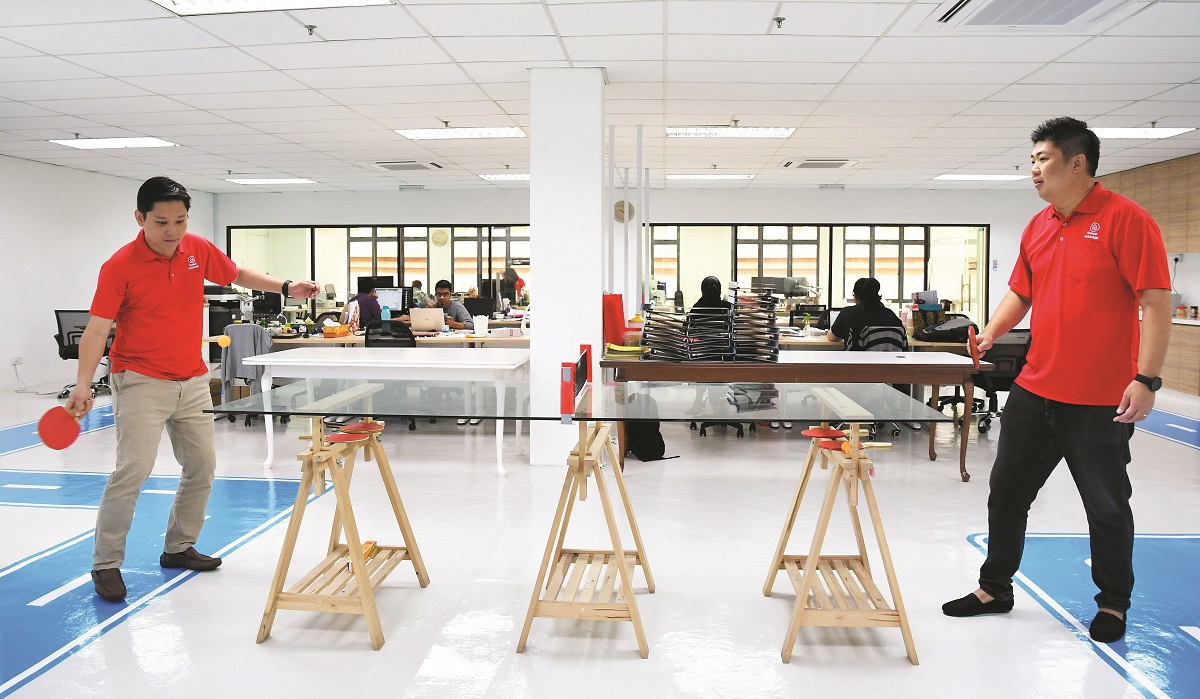 PETALING JAYA: Red Ideas Holdings Bhd, the company that developed the property management app Graaab JaGaApp, has seen its business gain traction since its listing on the Bursa Malaysia Leading Entrepreneur Accelerator Platform Market in November 2017.
Its customer base has grown by 56.25% to almost 200 neighbourhoods in the country since the end of last year.
To date, the company has achieved 40% of its target of 500 neighbourhoods by end-2019, Red Ideas founder and executive director Ignatius Ho told EdgeProp.my.
"We received rather good exposure from the listing and it has definitely helped in terms of getting more people to know who we are. These days when we go for presentation, we don't necessarily have to explain ourselves too much.
"We ended the year [2017] with 128 customers. Currently, we have some 200 customers. We are increasing at [a growth rate of] about 20 customers a month on average," he said.
According to him, housing estates, apartments and condominiums constitute about 98% of its customer base at the moment while the remaining 2% are industrial and commercial properties.
The Klang Valley and Penang are the company's focus regions as 80% and 10% of its customers are located in these two regions, respectively, while the balance are Ipoh, Melaka, Seremban and Johor Bahru.
Red Ideas is pushing for a good year in 2018. It wants to deepen its presence in the residential property market before the company expands its commercial property portfolio.
"The capital from the listing has helped us fund this new office and expand all our departments. We aim for a good year in 2018," Ho said.
"We are in a position where it is safe to say that we are the dominant, biggest and most established player in the current market. With this advantage, we think profitability is important… and that is the mandate for this year — to grow the number of neighbourhood customers and [continue] to be the dominant player in Malaysia, so that it will be very difficult for others to catch up," he elaborated.
Red Ideas founder and director David Foo noted that in the current growth stage, the key challenge for the company is to get the right people to bring the team further without compromising the service quality that the company has been providing.
"We started off with a small team of six with the same mindset. We worked tirelessly to serve our communities and this is the reason we are able to grow so fast. Now that we have grown into a slightly bigger team of about 30 people, the key challenge for us is to maintain the same spirit," Foo said.
Nevertheless, he said, Red Ideas will continue to enhance its product offering in its three main categories of customers, namely property owners or residents; property management (developers, property managers, joint management bodies (JMBs), management corporations (MCs) and residents' associations (RAs); and security
personnel.
It is also looking to create more community engagement especially among stakeholders in the property management sector, including state assemblymen (ADUN), MC members and local council members to help them understand their responsibilities and address the issues they are facing.
"We are thinking of organising a forum to bring together committee members of RAs, JMBs and MCs, Kuala Lumpur City Hall and even the ADUN to discuss topics that make sense for people. We will focus more on the roles and responsibilities of RA and strata property committees — what they can and should do as well as their liability. Having a knowledgeable and informed committee is the first step in ensuring that a community is well managed and safe to live in," said Foo.
Red Ideas was one of the supporting sponsors of EdgeProp.my's Symposium on Excellent Property Management 2018 that was held on May 12.
This story will appear in EdgeProp.my pullout on June 29, 2018. Download EdgeProp.my pullout here for free.