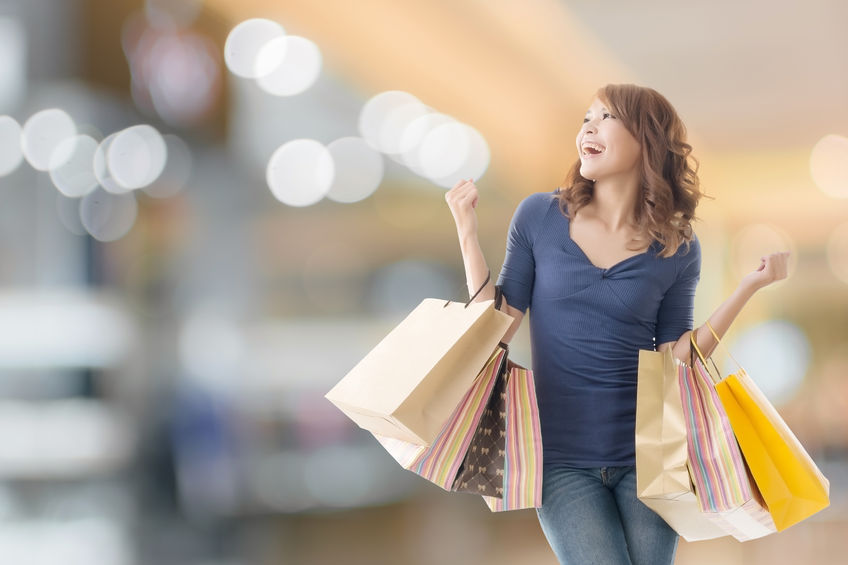 PETALING JAYA (July 26): There are 11 new shopping centres and supporting retail components that are expected to enter the Klang Valley retail market by the second half of this year (2H18), Knight Frank Malaysia said in its "Real Estate Highlights 1st Half of 2018" report launched today.
With a combined retail space of around 6.6 million sq ft, they are The Linc, GM Bukit Bintang, KL Eco City Retail Podium, Kiara 163, Eko Cheras Mall, Pinnacle, Empire City Damansara Mall, Tropicana Gardens, Skypark @ Cyberjaya, Pacific Star and Central i-City Shopping Centre (Central Plaza @ i-City).
While this is good news for shopping lovers, it might not be the case for the already-crowded market as the new malls will further heighten competition followed the completions of two shopping centres in 1H18, according to report.
The recent completions in 1H18 are The Shoppes @ Four Seasons Place, Kuala Lumpur and Evo Shopping Mall in Selangor with a combined net lettable area (NLA) of about 450,000 sq ft.
"Retailers did not experience a major uptick in their businesses during 1H18 as consumers are still holding back spending due to uncertainties that may impact the economy. Although the zerorisation of GST [Goods and Services Tax] is good news, the impact is still limited. While consumer goods among the mid to lower end market are showing good movements, it did little to boost up spending in the mid to upper middle lifestyle segments such as fashion, beauty and F&B," Knight Frank Malaysia associate director of retail leasing and consultancy Rebecca Phan said in a press release today.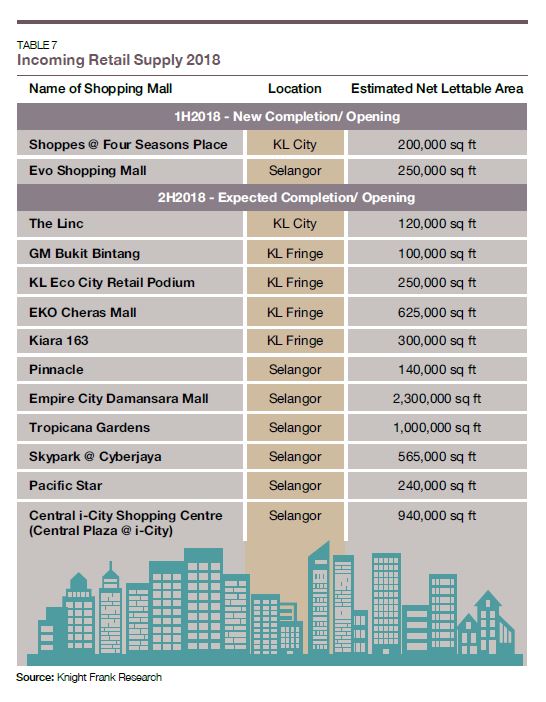 Hence, 1H18 continued to see developers and operators of some shopping centres embarking on asset enhancement initiatives (AEIs) to meet challenges in the retail landscape and continue attracting shoppers and tenants alike.
For example, IPC Shopping Centre has fully reopened after its refurbishment to strengthen its market presence, offering fun-filled shopping experience based on new leisure and family concepts.
The mall re-opened with popular tenants and new tenants such as Harvey Norman, Brands Outlet, AEON Wellness, Australian furniture retailer King Living, LC Wakiki, Ben's Independent Grocer, Penang Road Famous Teochew Chendul, Dome and Sukiya.
Looking ahead, Phan expect the retail market to show clear signs of recovery in 2019 if the economy performs well in 2H18.
"Also, we are not in the view that e-commerce will disrupt the retail and shopping mall industry as e-commerce will not be able to offer experiential shopping to consumers like how shopping malls do. This is why mall operators should invest more into entertainment and service-related trades, which will enhance consumers' experiential shopping experience.
"Experiential shopping must be the key catalyst in a mall's concept other than just architecture, design and positioning. Allow this experience to touch on the emotion of the shoppers so that it translates to product purchase," she added.