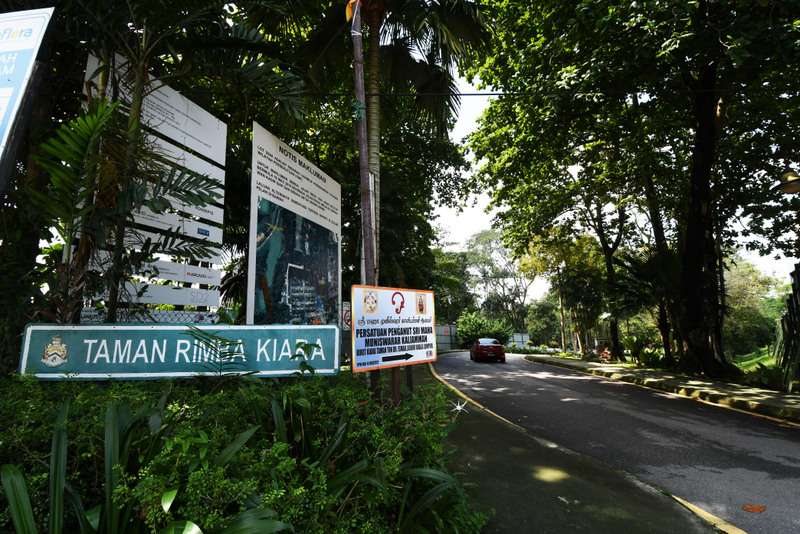 PETALING JAYA (Aug 9): Yayasan Wilayah Persekutuan (YWP), and not Dewan Bandaraya Kuala Lumpur (DBKL), should compensate the developer of a high-rise, high-density residential development coming up on Taman Rimba Kiara (TRK) as the former is the owner of the land, said Kuala Lumpur mayor Tan Sri Mohd Amin Nordin Abd Aziz.
DBKL would only need to compensate the developer if it had canceled the project's development order and was taken to court by the developer, he said in a report by The Star.
"In that scenario, if we lost the court case, only then would DBKL have to pay compensation," he added.
In a statement, YWP CEO Zaizalnizam Zainun said Federal Territories Minister Khalid Samad had ordered the foundation's management to explore the possibility of reducing the development's land area and number of blocks.
He said discussions with all stakeholders such as the longhouse residents, local authorities and developers over their ideas, concerns and efforts to protect TRK are still ongoing.
Meanwhile, Save Taman Rimba Kiara committee coordinator Leon Koay lauded Khalid's suggestion that the development be scaled down and expressed hope that a pragmatic solution will be found.
However, the group remains committed to the protection of the park and believes it should remain untouched.
Koay added that the new homes for the longhouse residents should be built at the site of their current homes.
Meanwhile, Bukit Kiara Sri Maha Mariamman Temple president T. Arumugan said the longhouse residents have not met with the new Pakatan Harapan administration to voice their concerns yet.
He added that they were meeting Segambut MP Hannah Yeoh next week.
"We signed a resettlement agreement with YWP two years ago and I hope the government listens to our views before making any decisions," he said.