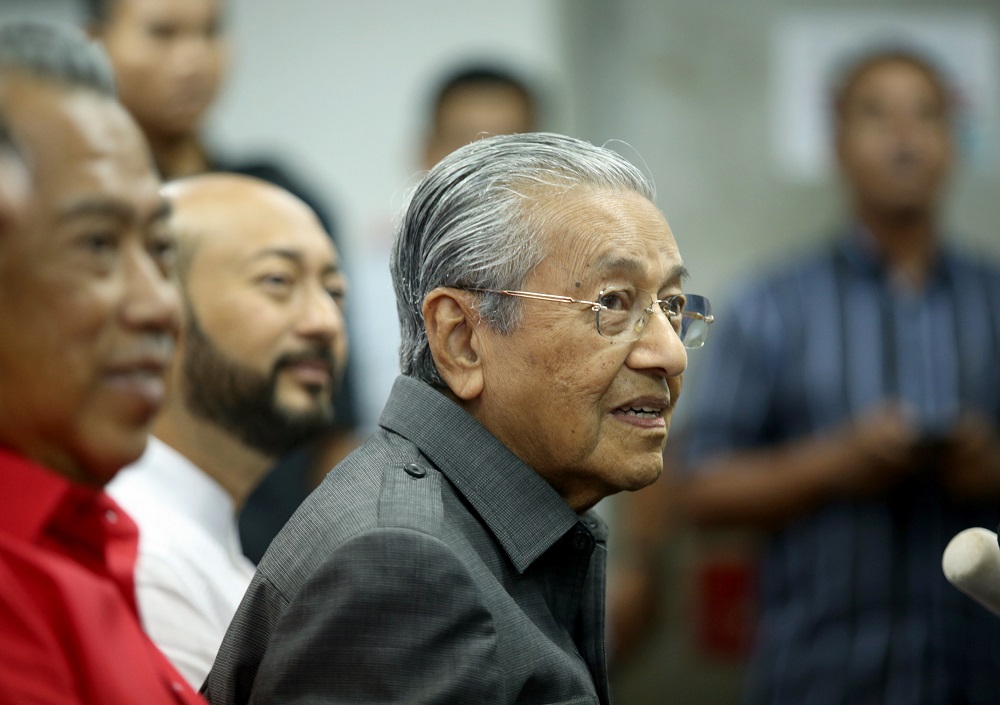 KUALA LUMPUR (Aug 14): Malaysia is looking to cancel multibillion-dollar Chinese-backed infrastructure projects signed by the previous scandal-tainted government as it digs itself out of debt, Prime Minister Tun Dr Mahathir Mohamad told The Associated Press (AP) in an interview.
The premier will visit China on a five-day trip starting from Friday.
According to the AP report yesterday, Dr Mahathir said he wants to maintain good relations with China and welcomes its investment, so long as the projects benefit Malaysia.
"We don't think we need those two projects (the East Coast Rail Link and two gas pipelines). We don't think they are viable. So if we can, we would like to just drop the projects," he said.
Dr Mahathir also urged China to respect the free movement of ships throughout the South China Sea and reiterated his call for no warships to be based there.
"We are all for ships, even warships, passing through, but not stationed here," Dr Mahathir said in the AP report, adding that this includes US vessels. "It is a warning to everyone. Don't create tension unnecessarily."
Dr Mahathir was scathing in his criticism of Myanmar, a country whose inclusion into the Asean he pushed for in 1997 despite concerns over human rights abuses and protests by the US.
"It is grossly unjust to do what they have done, killing people, mass murder. That's not the way civilised nations behave," he said.
Dr Mahathir added that he was "very disappointed" by Myanmar leader Aung San Suu Kyi's failure to halt the persecution.
"Obviously she appears to be with the government of the day on how they treat the Rohingya. It's a question of justice and human rights. You can't do that," he said.
AP also reported Dr Mahathir as saying that Malaysia would continue to welcome American investments, particularly in high-tech sectors.
Dr Mahathir also reportedly said he is seeking to hike the price of water sold to Singapore by more than 10 times as his country searches for ways to pay off massive debts.
Malaysia currently sells water to Singapore at three sen per thousand gallon and buys treated water at 50 sen per thousand gallon.
Dr Mahathir also continued to cast doubt on the value of a high-speed rail project linking Kuala Lumpur to the wealthy city state. He announced the cancellation of the project in May as part of a wider review of big-ticket infrastructure deals reached under his predecessor, Datuk Seri Najib Razak, though the government has since reconsidered and is trying to renegotiate the terms.
"We cannot afford it. If the price is brought down within our means, then maybe we'll go ahead," he said in the report.
This article first appeared in The Edge Financial Daily, on Aug 14, 2018.
For more stories, download EdgeProp.my pullout here for free.